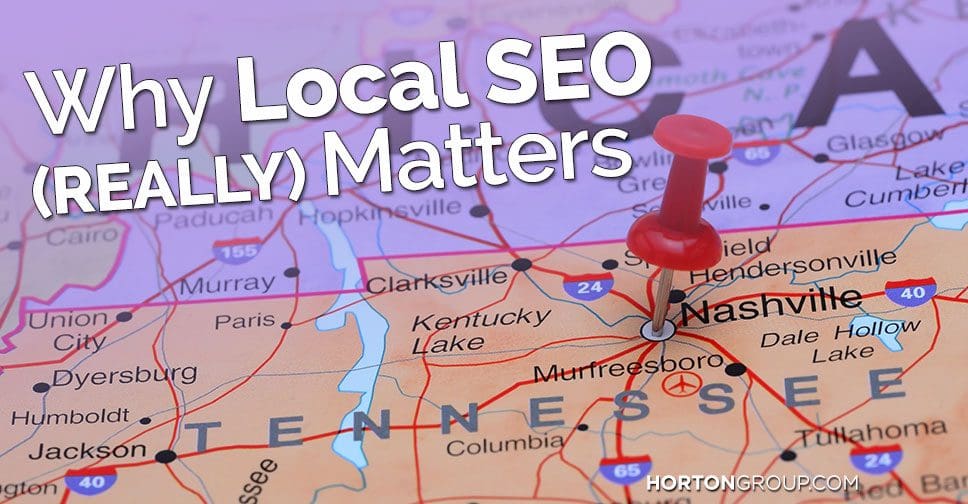 Why Local SEO Matters
Research suggests that 97% of consumers conduct an online search when researching local products and services, making local SEO essential for businesses. No matter what industry you are in, whether law, insurance, logistics, etc., you need to invest in local SEO.
Here are just some of the benefits to doing so:
Appear in Map Pack Results
If you've searched anything on Google lately, you have likely noticed SERPs (search engine results pages) have changed quite a bit. There are no longer just 10 standard organic search results for most queries. The majority of SERPs contain a variety of elements, such as instant answers, knowledge graph, images and a local map pack.
Often this bumps the number of displayed results down to seven, which adds to the already fierce competition to rank on Google's first page. One of the ways local SEO helps in this area is by increasing your chances of appearing in Google's Map Pack, a listing of local business along with their respective address and contact information. If you have a business that customers frequently visit or call, having your business in the Map Pack is essential.
Increase Your Online Reputation
In the past, you could often rank for a specific search term by simply optimizing your website with relevant keywords and building inbound links, but that has all changed. A variety of factors now impact your website's ability to perform well in search results.
One of the newer signals Google uses to rank websites is online reviews. By analyzing sentiment, Google can provide credible, local results that benefit its users. Not only do having positive reviews improve your ability to rank well, they also give users a reason to click on your website.
According to Bright Local, 88% of consumers trust online reviews as much as personal recommendations. With online reviews now easily visible in search results , businesses need to ensure they are acquiring positive customer feedback.
Attract Targeted Website Visitors
The idea of a general SERP for a given search term is long gone. Personalization of search results has made it to where every user sees different results based on their search history, locale and other applicable factors.
For instance, if you search "digital marketing agency" while in Nashville, Google will likely return a results page of Nashville marketing agencies. If you are in Atlanta, you will see Atlanta marketing agencies, and so on. local optimization helps you communicate to Google and your audience that you are a local company that should appear in search results when a user is looking for information in your area.
Take Advantage of Mobile
Mobile search continues to rise. Research conducted by The Mobile Movement Study revealed that 95% of smartphone users have looked for local information. Often times this comes in the form researching local restaurants, service providers or attractions. When buyers are searching for your products or services, you need to show up.
Start Ranking for Local Searches
As you can tell, local SEO should not just be an afterthought. As Google continues to evolve, local search will continue to play a critical role in rankings.
Ready to start investing in local search? The SEO professionals at Horton Group can help! Contact us today to learn more.
{{cta('50acfdae-ab57-47fe-98c8-3d26f356cfb8′)}}