Nashville


SEO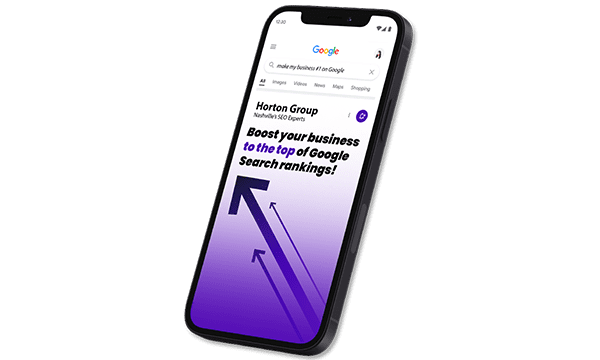 Search Engine Optimization (SEO) is an ever changing game. Our Nashville SEO firm delivers search engine results using proven inbound marketing strategies within "white hat SEO" guidelines. Horton Group's smart team of certified SEO Specialists know how to deliver exceptional SEO results, keeping your website on top of Google searches and bringing quality leads to your company. SEO in Nashville is an ongoing process not a one time task. Give Horton Group, located on Music Row in Nashville, a call now to get your website moving up in the search result pages.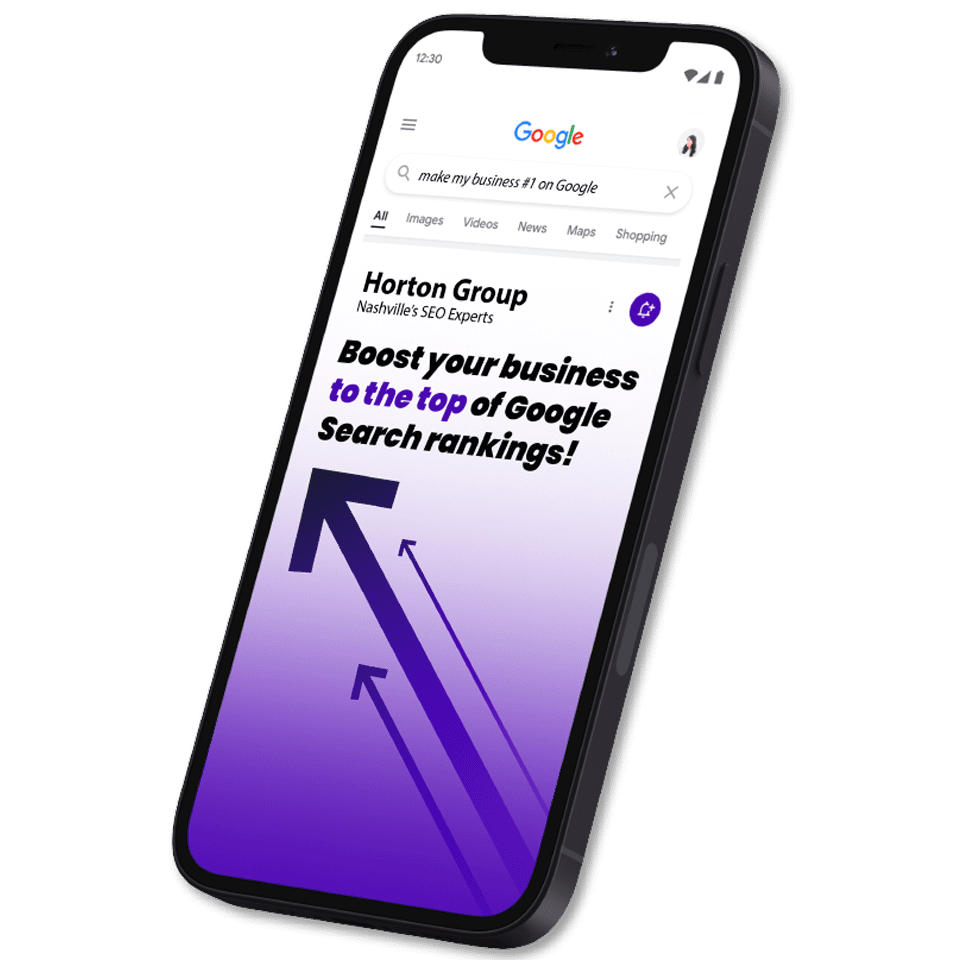 A Nashville SEO firm that will rank your website in
the Google searches that matter most to your bottom line.
An area used car dealer with locations in Smyrna, Madison, and Nashville approached Horton Group, a Nashville SEO Agency, to help make the most of their online marketing presence. While the dealership ranked well for "buy here, pay here" + "city" searches, they were missing out on tremendous opportunities to attract targeted online traffic, generate quality leads and convert those leads into car-buying customers. By employing strategic national and local SEO strategies and adding PPC (pay-per-click) campaigns, Horton Group's Nashville SEO specialists helped them refine their goals and realize new business opportunities. In just over two months, sales at one of their locations showed a 50% increase. Horton is an SEO firm that can help your business grow.
Below are SEO reports of real clients showing true SEO results.
Optimizing Sites Is What This Seo Agency Believes In!
Businesses wanting SEO services understand you can no longer rely only on the traditional outbound marketing methodologies. The internet is rewriting the rules of engagement and optimization. Learn about Inbound Marketing — Attract, Convert, Close, and Delight — along with SEO strategies you can take to increase your website's organic ranking. With an optimized site to attract the right visitors your website, you will deliver more qualified leads, sales, and lasting customers.
We discuss SEO, Inbound Marketing, and more in our free 8-page eBook, available for download here!
Do you need an SEO Agency?
Contact Horton about your website's SEO services.
Nashville Search Engine Optimization Services
This SEO Company Will Get Your Website To Rank
Our Nashville SEO agency and in-house SEO specialists have been developing websites with search engines in mind for over 20 years in the Nashville market. Since before the turn of the century, we realized the importance that search engine marketing was going to have on organic online traffic. Over the years, search engine optimization has continually evolved. Early SEO tricksters developed methods aimed at the manipulation of search engine algorithms.  These SEO companies utilized tactics like massive link-building efforts, but the backs-links were outrageously spammy and Google eventually back slapped these tricks. The SEO efforts like of days gone by are now known as "blackhat SEO." Trying to manipulate Google was not a viable long-term strategy, there was no true substance.  SEO services these days offer a mix of web development chops and strategic content marketing.
Our SEO agency specialize is a HubSpot partner and specializes in inbound marketing. Horton knows SEO, we have decades of experience in content marketing. Social media engagement, consistent blogging, and ongoing website updates are absolute necessities if your company is seeking dominant search engine rankings. SEO service is no longer HTML tags, stuffing keywords and building spammy back-links. Google now recognizes when website visitors leave your website happy with the relevant content they were searching for. To learn more about inbound marketing, speak with an Inbound Strategist at Horton by submitting this form.
Developing an optimized website is our first step. Horton will always bring transparency to the conversation, we will share openly our professional SEO recommendations for achieving the best SEO results. There are many factors that contribute to improving your website's visibility to search engines. We are well versed in keyword strategies and on-site SEO, and can deliver these SEO services to your company with a reasonable investment in digital marketing. This measured approach is especially useful for budget-conscious companies looking to get their first taste of success with search engine optimization. SEO=traffic=inquiries=sales! Call Horton today to discuss how SEO services can help your company grow: 615-292-8642.


On-Site SEO
Horton Group's SEO Agency in Nashville will thoroughly research  your industry and conduct extensive keyword research related to your key services. We will uncover what your users are searching for online and then carefully optimize your website for these important keywords, also know as search terms. Skillfully integrating these terms into your headers, page titles, meta descriptions, and URLs will send the right signals to  Google and other search engines regarding the key content that you want to rank for.
Organic online traffic can oftentimes be the highest and best converting traffic, and it's important to capitalize on that by being strategic with your SEO strategy. Making sure your website's page titles are strategically optimized is an  important part of the "on-site SEO" process, but that's only a fraction of the recipe. Call Horton for more information.
Off-Site SEO
Our SEO specialists will ensure your website is highly visible on search engines for the important search terms, you'll also need to manage your social media signals and build links to your important content. Your business should create a digital footprint online and search results will reflect the size and depth of the footprint created.
Citations online, the listings in directories prevalent across the Internet, should be maintained properly. Horton SEO services will make your listings consistent across all major directories and this will have a positive impact on your website's search visibility.
There are many factors to consider is choosing the right SEO firm for building your online success story. Call Horton to learn more and see if we are the match for your company.
Does your company need search engine optimization?