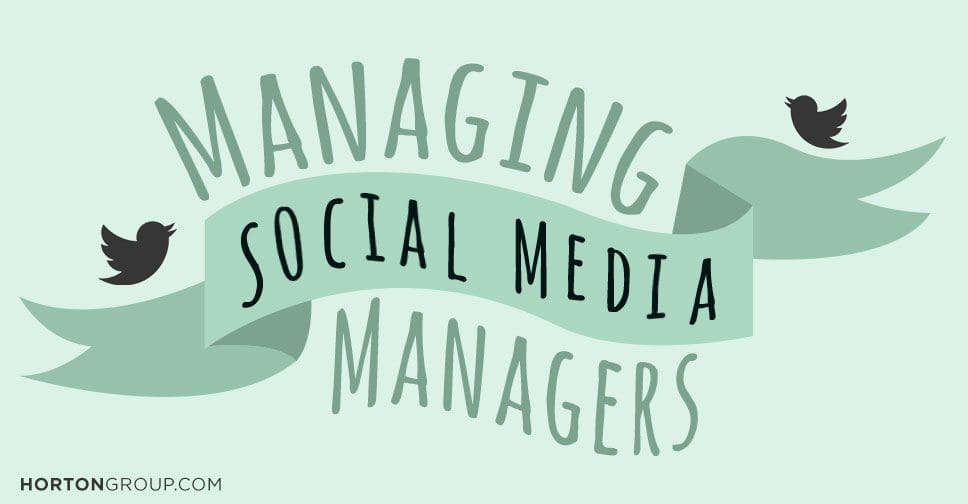 Managing Social Media Managers
Once youve created a social media account for your business, you'll want to give access to that account to the people who will be managing it. In some instances this means giving that person specific login information, in other instances it means giving access to that persons profile on a given asset. Granting access to a social media account is a fairly easy process across the board, but its also one that requires some forethought.
In other words, you don't want to give access to too many people within your company. This can often create confusion and result in negative experiences. Furthermore, what if someone who has access to your social media accounts leaves the company? Whether the split was amicable or not, its important that their access to your social media accounts be revoked.
Remember, your social media presence is your business's voice. Its something that needs to be protected.
Who Should Have Access to Your Social Accounts?
Whenever you begin building social media accounts for your business, remember that access to these accounts should be limited. Social media is an effort that requires strategy, so not everyone should be able to make posts whenever they want.

This includes the CEO.
There should be a designated person within your company who is in charge of posting to all of your social media accounts. This isn't a small job, so don't take it lightly. If someone in the company then wants to make a post, or if someone has a posting suggestion, they can contact your social media manager. Even the CEO should go through this person before posting to any account.
The reason is simple: consistency. Not everyone will use the same tone, have the same voice, or even format posts in the same way. So, to put it simply, the only people who should have access to your social media accounts are the ones who will be in charge of making actual posts.
Outsourcing Social Media
Of course, there will be instances when there is no one at your company capable of running your social media efforts. There may be a gap in time or in knowledge, meaning there is a deficit in ability to run social media posts. Maybe your business is small and just starting, or maybe its local and your staff is already plenty busy, or maybe its a larger company and you need to bring in a team of experts to give your social media efforts a unified voice.
Thats when you should consider hiring on a marketing firm or advertising agency.
At Horton, we help all of our clients get the most out of their social media efforts. We develop bespoke strategies for each of our clients. We want to make sure that you're telling the right story on the right platforms to achieve your goals. You might be considering a presence on Twitter, Facebook, Google+, LinkedIn, YouTube, Tumblr, WordPress or one of the endless social media platforms that pop up daily. Don't worry, our social media experts will lead you in the right direction.
To make sure were hitting the mark, we analyze all social media campaigns (including click-through traffic, community increase, and overall engagement). If something isn't working, were ready to pivot.
Interested in learning what social media can do for you? Call Horton Group today at 615-292-8642, or request a proposal online.
{{cta('211de03b-f6a0-4ac4-aa72-3e5128d58f58')}}