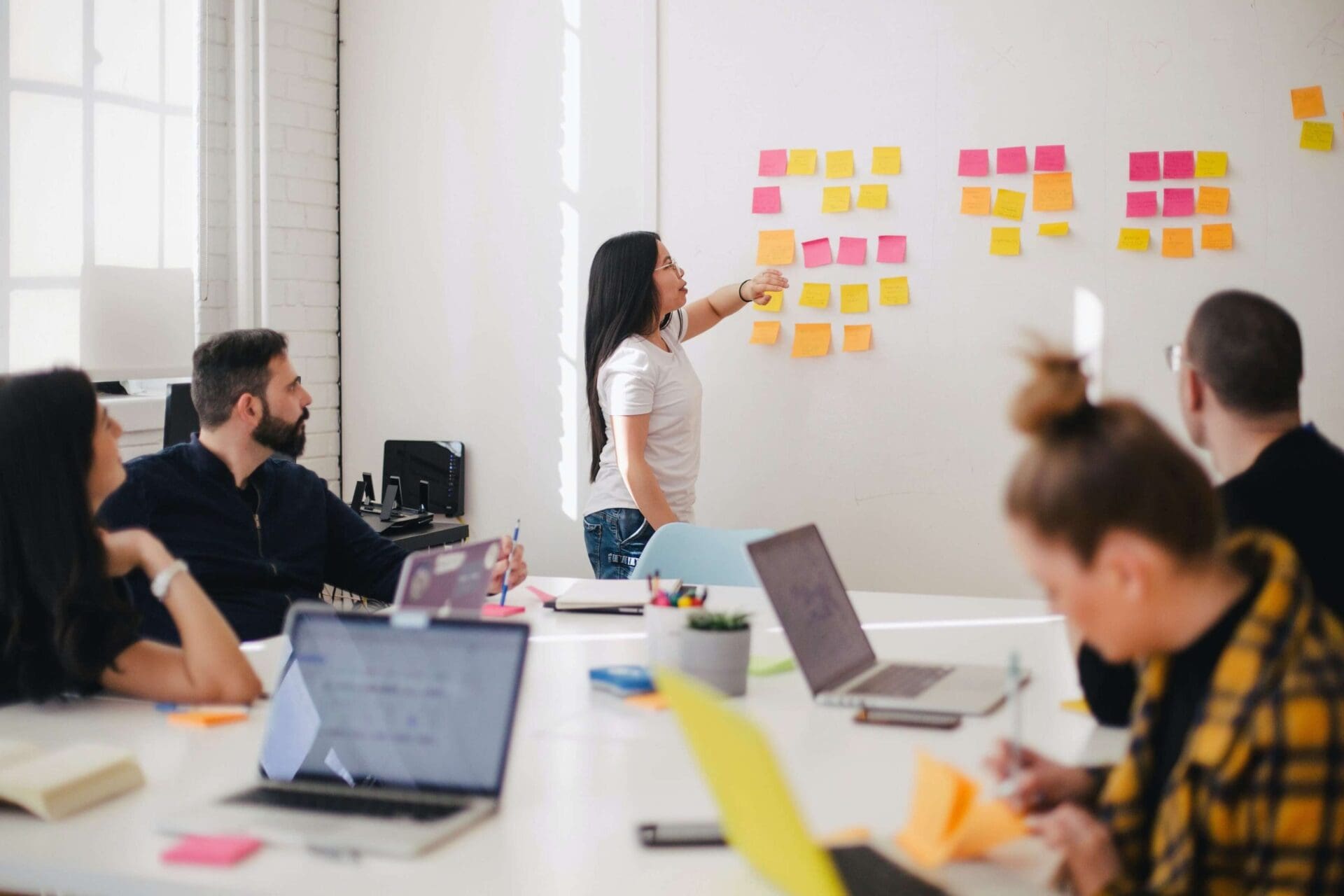 How Responsive Web Design Works for Your Business' Bottom Line
Did you know that 57% of all website traffic comes from mobile devices? With various ways to reach your customers digitally, increasing the responsiveness of your website will continue to be important. As a business owner you're likely to regularly look for new customers to support your business.
When you incorporate a responsive website design into your digital efforts, you can do just that! Having and maintaining a responsive site is not only important for your business to reach new customers, but also important for your current customers and can help you keep up with the ever changing internet world.
Here's how Responsive Web Design works for your business' bottom line:
A Responsive Website
Search Engine Optimization
Website Accessibility

Are You in Need of a Website Design Partner in Nashville?
A Responsive Website
When it comes to designing a responsive website, there are a few things you'll want to keep in mind. A responsive website is one that loads smoothly and quickly on a variety of devices and screen sizes. An increasingly important factor, as a large number of internet users are moving away from their computers and relying on mobile devices, your website should have the ability to adapt itself to the size and shape of a screen.
For example, a desktop website might have a large banner image across the top that will get automatically resized when viewed on a smaller, mobile device. A responsive website could also become important for when content is laid out in multiple columns that simply won't fit on a smaller screen. Responsive design techniques will allow you to adjust the amount of columns, or perhaps move them to save the visitor the hassle of scrolling left-to-right in order to read all of the content.
Contact Horton Group to build and maintain your responsive website today!
Search Engine Optimization
The responsiveness of your website will mean absolutely nothing unless you've incorporated an SEO strategy as well. SEO stands for search engine optimization. While Google isn't the only search engine, they do make up a large portion of the search engine industry and have recently altered their search result rankings to favor websites better-suited for mobile use. This shift stems from the increased tendency for people to use their phones for digital searches.
One of the main goals of Google is to provide an experience that is user-friendly. With so many options out there, people are going to tend to use the easiest, user-friendly choice. A responsive website that is inherently easy to use and transfers easily to multiple devices will therefore be rewarded with higher rankings in Google's search results because of it.
Website Accessibility
The accessibility of your website, such as load time will also be factored into Google's search results. Waiting for a website to pull up pictures and text can often offer a visitor of your site an unpleasant experience. A website that has been designed towards responsiveness will generally load faster because it isn't trying to fit something where it wasn't meant to go.
The amount of time a user spends on your site is important. However, users are likely to go elsewhere if they can't easily find what they need. Responsive website design ensures that no matter how someone is viewing your content, it will be laid out in a coherent fashion.
A responsive website will be tailored for social media shares simply because of its design. And while this might not directly influence your search result rankings, it can be a great source of traffic. Links on various platforms can be continually shared, exposing your content to new readers and potential visitors.
Pro Tip: One method of making a website viewable on both desktops and mobile devices is to have two separate URLs with similar content but different layouts. However, Google doesn't understand this idea and can lower your rankings based on the existence of duplicate content alone.
Are You in Need of a Website Design Partner in Nashville?
If you're looking for a team of industry experts to provide you with the latest resources that will take your business to the next level, then hiring a good web design partner in Nashville, Tennessee may be the right choice for you. At Horton Group we provide web design services, SEO and digital marketing all in-house with full support.
Our number one goal is to deliver affordable, high-end custom websites with a private collection of proven tools and services that give your business the ultimate advantage. Our results are amazing— just see for yourself! Contact Horton Group today.