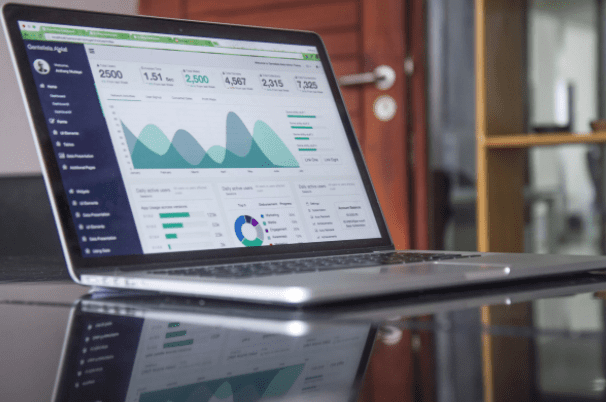 What Makes a Good Web Design Partner?
As 57% of internet users reported that they would not recommend a business with a poorly designed website, one of the first things a new visitor is going to notice about your website is the overall design. This can include anything from your layout of images and text, videos and CTA buttons, as well as your overall navigation.
A well designed website will create an easy, informational and enjoyable digital space for a potential customer to interact with your business. The best web design partner will produce a site for your business that is not only beautiful, but functional. But, how do you know if you're using the best web design company?
Here's what you need to look for in a good web design partner:
Industry Knowledge
Keeps up With Digital Trends
Works in a Collaborative Way
Offers Full Support
Past Customer Relationships
Industry Knowledge
The initial impression of a new visitor to your website is very important. This will likely be based on how your website looks, its ease of usability and how informational your site is. This will be a very important first impression as even if they don't explicitly think about it, this will set the base for how they feel about your website.
A good web design partner will provide you with a design team full of industry experts. They will have the ability to produce beautiful layouts and designs that work for you and your brand. This can include an on-brand, interesting color palette along with balanced incorporation of images and text that represent your business well. Not only do you need a responsive, attractive website, but you'll want your site to provide visitors with the most information possible. A good web design partner will ensure that your site is up to par with your competitors.
Keeps up With Digital Trends
As industry trends are constantly evolving, so is the digital world. This means that your website will have to keep up with the ever changing digital landscape. When you partner with a web design firm you will want to have a team who understands both of these aspects as they create an effective website for you.
Competitor research, keyword reports, and the ability to offer the newest features will create a well-designed and useful website for your visitors. Your website will need to further your brand image as well as convert visitors into real paying customers. With the right market knowledge, a good web design partner will be able to ensure your website follows the right market trends.
Contact Horton Group today to begin designing your custom, reliable website!
Works in a Collaborative Way
When creating your unique, dream website, you won't want to be left in the dark. The best web design partners will need to listen to their clients' wants and needs. As your website represents your company, you should have the ability to collaborate with your website design partner to incorporate your ideas into the process. Web design should be a back-and-forth between the client and the designers. At JLB Works, your opinion matters.
Offers Full Support
Simply providing a great looking homepage and intuitive navigation is not enough anymore. With a constantly changing online world full of new widgets and trends, your web design partner should not only collaborate with you to create a stunning, user friendly site, but they should provide the option for updates and varied support. As not everyone is as tech savvy as the next, knowing that you will have additional digital support and guidance after the launch of your site can lift a huge weight off of your shoulders.
While many web design companies are satisfied with providing simple design services and moving on, a good web design partner will offer this to their clients and continue to provide necessary services to make sure the website is a success.
Pro Tip: Marketing services can help people to find your beautiful website after launch. Because after all, what's the point in having a great website if nobody finds it?
Past Customer Relationships
A good web design partner will be able to provide you with any previous work they have completed so your business can see exactly how capable they really are. Horton Group proudly displays our past work for potential new clients to pursue.
Designing a website can be a lengthy process, and you won't want to end up with a website that doesn't speak to your business or benefit your customers. Horton Group can produce a website that not only looks great, but provides everything a visitor needs to understand exactly what it is you do and why you're the business to do it.
Hiring Your Marketing Partner
If you're looking for a team of industry experts to provide you with the latest resources that will take your business to the next level, then hiring a good web design partner in Nashville, Tennessee may be the right choice for you. At Horton Group we provide web design services, SEO and digital marketing all in-house with full support.
Our number one goal is to deliver affordable, high-end custom websites with a private collection of proven tools and services that give your business the ultimate advantage. Our results are amazing— just see for yourself! Contact Horton Group today.