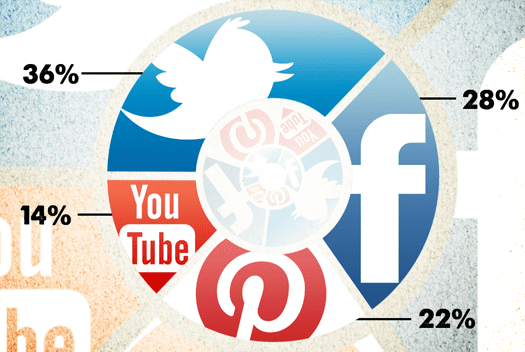 How to Create a Social Media Marketing Plan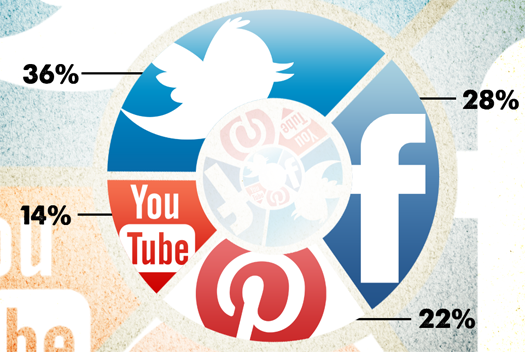 So you know you need a stellar presence on social media, but you need some direction. I get it, I totally get it. Turn your caps lock off and delete the words LET ME LOVE YOU from your facebook business page. Take a moment to appreciate this little gem and then we can move right along.
Setting the Foundations of Social Media Marketing
Before you decide to wing-it like a team of monkeys throwing markers at a whiteboard, here are four key elements to start with when creating a social media marketing strategy.
Strategy.
First things first. What are you trying to accomplish? More leads? More website traffic? More engagement? Getting a leg up on your competitors? Thought leadership? I know, you want it all, but you need to focus. You need to know why you're building out your social presence in the first place. Sure, social media is the #1 activity on the web – but that's not enough to steer you in the right direction, or else you're just existing there. You need a clear picture of what you're trying to accomplish and why – so that you can get to the how. There is no one size fits all template.
Planning.
Now then. Repeat after me, know thine target persona. Really think about who you want to reach. Get out a piece of paper, like, now. Write down characteristics about your ideal customers. What do they like? Where are they going? Where do they live? HOW do they like to live? What kind of a lifestyle do they strive for? Where do they like to be seen? Where do they like to shop? What blogs are they reading? All of this information helps you fine tune your content strategy – you need to answer these questions so that you know what kinds of content you need to be curating. Do they shop at Topshop? Great – post discounts, sales and featured items from their shop. Do they want to know about the latest technology trends? Perfect – make your life easy and subscribe to every tech blog and newsletter you can get your hands on.
Make a plan for creating relatable, sharable, personality specific content. Give your audience something to like, comment on and share.
Implementation.
Why have I not spoken about shouting out your own content until now? Because social media is all about transparency. People want to work with brands that get them, know what they want, then they will buy.
Sure, newsjack your own content, Maverick. But the focus should be on building a community of brand evangelists, life long reoccuring customers, not one hit wonders. Connect and seed your pages on the back end with industry influencers. Keep a pulse on your competition – monitor what they are doing, learn from it…and do it better.
Results.
Want to be able to prove the effectiveness of your social media efforts? Sure you do. You want to prove it to yourself and McBossy. Heed my advice – track. your. engagement. Bit.ly is your friend. Set up an account. Send me cupcakes later.
Stats are not to be ignored, they let you know what kinds of content people are interacting with – and what posts they could care less about. Utilize your email database. Send out a quick Connect with Us email blast embellished with pretty colors, dynamite branding and social media bedazzled buttons that link to your various social media channels. You might actually BLOW THEIR MINDS by showing them why and how they will benefit from connecting with you.
Am I missing anything?
If you have more questions feel free to drop us a line here, email info@hortongroup.com or if you are a chatty Cathy call 615-292-8642, we promise to pick up.