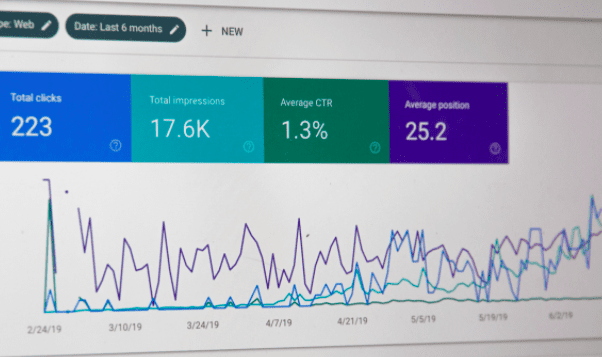 Why Incorporating a good SEO Strategy is Important for Your Business
Did you know that 53.3% of website traffic comes from organic search? With that statistic in mind, incorporating a good SEO strategy will prove to be important for your business. In today's digital world, most companies make good use of SEO, but not everyone. Implementing a SEO strategy can drastically impact your website and the reach of your business.
When you implement SEO to your website via content, you'll finally be able to set yourself apart in the sea of your competitors. Optimizing your search engine to suit your business outreach efforts can help to influence who sees your website content and how frequently. Incorporating a good SEO strategy will make all the difference when it comes to boosting your website in today's modern world.
Here are some of the ways incorporating a good SEO strategy can be important for your business:
Organic Search Traffic
Strengthen Your Brand
Long Term Benefits
Immediate Visitor Value
Increase Visibility
Increase Revenue
Organic Search Traffic
Most people will find your website by going to a search engine and typing in a query. Your website's performance has a lot to do with how well it connects with organic searches relating to your industry. And because this is an act performed by others on the internet, it can be easy to assume you don't have a way to impact your results.
But that is wrong. SEO directly targets specific keywords. These keywords are what your customers are likely to search. And if you can perform well for these keywords, you stand a much better chance at appearing higher in the listed results.
Strengthen Your Brand
Your company's brand is a combination of various factors that influence the way customers view your business. This includes your products or services, your tone of voice, how you interact with your customers, your mission and values, plus much more. In fact, everything your company interacts with or presents to your consumers directly impacts your brand. As you probably know, cohesive statements and actions will strengthen your brand identity all around. However, SEO also helps to further your brand identity by narrowing your digital focus.
Recognizing the keywords that correlate to your industry and business to create content based around those words, strengthens the theme of your business. While there are many different branches of most businesses and websites, a centralized idea guides decisions and helps your customers understand your brand.
Visit Horton Group to begin working on your site's SEO!
Long Term Benefits
SEO can be implemented into many different areas of your website. This includes the text on all of your pages, the titles, and even the URLs. SEO can be used for additional content like blogs and industry or company news articles. As these pieces of content are posted to your website, they will then factor into your overall search rankings while also ranking for individual keywords.
In fact, there's actually no time limit on search rankings. This is why you'll frequently find articles from years earlier when performing searches of your own. Blogs, articles, and website copy will continue to factor into search results for as long as they are posted on your website— therefore creating long term benefits. So the more you make use of SEO services, the better your business' website will rank on search results.
Immediate Visitor Value
Blogs and other types of long form content are a very popular means of attracting visitors to your website. A good SEO strategy can make sure these articles attract viewers. The idea behind this is that creating content based around your industry and business will bring in customers that are already inclined to be interested in your products or services.
These pieces of long form content provide an immediate value to your customers. Quality content not only serves your site visitors by providing useful information, it also elevates your brand. Being seen as an industry leader based on useful information puts you in a good position to be their choice for services or products.
Increase Visibility
Sites without a good SEO strategy may experience higher bounce rates. Bounce rate refers to when viewers find your website and leave without clicking to another page. This often happens when people don't find the information they are looking for. This is where SEO can come in handy.
Directing SEO toward the proper keywords will help your business' website attract potential customers that will actually be interested in your content. SEO is about much more than simply manipulating the system to reach the top of any search query. You want to be at the top of the correct search query. Attracting people interested in your topic and in need of your service is the only way to turn these visits into actual sales.
Increase Revenue
The ultimate goal of SEO is to increase the reach of your business and pull in more revenue. This is also one of the main reasons many companies are currently utilizing SEO services. More visitors to your website means you have a higher likelihood of converting them into actual paying customers.
With an internet full of information, it's important to make use of any available means of setting yourself apart from the crowd. SEO services are an affordable and effective means of doing this in today's digital landscape.
Hiring Your Web Partner
If you're looking for a team of industry experts to provide you with the latest resources that will take your business to the next level, then outsourcing your marketing needs might be the right move for your business. At Horton Group we provide web design services, SEO and digital marketing all in-house with full support.
Our number one goal is to deliver affordable, high-end custom websites with a private collection of proven tools and services that give your business the ultimate advantage. Our results are amazing— just see for yourself! Contact Horton Group today.