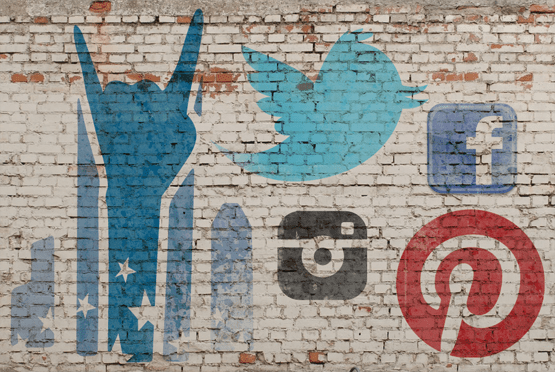 Tonight's Horton Group Social Media Headliner: Nashville Dancin'
How did we grow the Nashville Dancin' social media community from virtually nothing to close to 4,000 online users? The answer lies in total grassroots engagement.
It has been a blast for us to sponsor Nashville's free summer outdoor concert series, Nashville Dancin' presented by Dollar General. What has been even more rewarding is the opportunity to play a bigger role in Nashville Dancin' by spreading the word both online and off.
We all know that the Nashville community is known for being engaged and supportive of its local events, and there has been no exception with all the happenings taking place on the Riverfront each Thursday evening.
Setting the Social Media Stage for Nashville Dancin'
The social media campaign for Nashville Dancin' launched on April 23, almost two months before the first live performance on the Riverfront. Our grassroots efforts were aimed at complete social coverage. We built a presence on every platform we knew would best engage our audience: Facebook, Twitter, Instagram, Vine and Pinterest.  The mother ship tied it all together on our custom built Nashville Dancin' website. In less than three months, we captured the attention of close to 4,000 fans and followers with numbers continuing to grow.
The growth of Nashville Dancin's social profiles has been completely organic – no pay-per-click campaigns, no Facebook ads, no Twitter sponsorships – just plain ole' natural community engagement at its finest.
We began by establishing a hashtag campaign for Nashville Dancin' to encourage viral growth. By promoting the use of #nashvilledancin, we were able to harness conversations, photos and commentary about the festival. The next step was creating a virtual location for Nashville Dancin' so concert goers and fans alike could check in on their various social platforms.  This helped promote awareness across a multitude of online social networks.
Then it snowballed. Once the concert series was up and running, the most important aspect of this campaign was the live social media interactions. That entailed on-location, live posts across all platforms, including video footage. This provided those who were unable to make the date with a behind-the-scenes perspective into the event. If you were not there, you could still be connected and make it a point not to miss out the following weeks.
We gathered support from fans of performers and other sponsors by sharing their content on the Nashville Dancin' social profiles. By doing this, we were able to transform the summer concert series into an online social event which united fans of live music in Nashville and all across the Web.
Our custom Horton Group social media dashboard played a key role in the success of this campaign. Using this resource, we were able to compile engagement and post-event data that was incredibly useful in establishing ongoing social media strategies.
Online and on the Riverfront, Nashville Dancin' presented by Dollar General has been a huge success. We are excited about this final week, capping it all off August 1 when Bud Light 50-50-1 Presents Colt Ford, A Thousand Horses and Scarletta.
And remember, when the lights go down that does not signal the end to the reboot of Nashville's classic summer concert series. Nashville Dancin' will continue to live on via social media and we hope to continue to play a role in its budding popularity when next summer comes around.