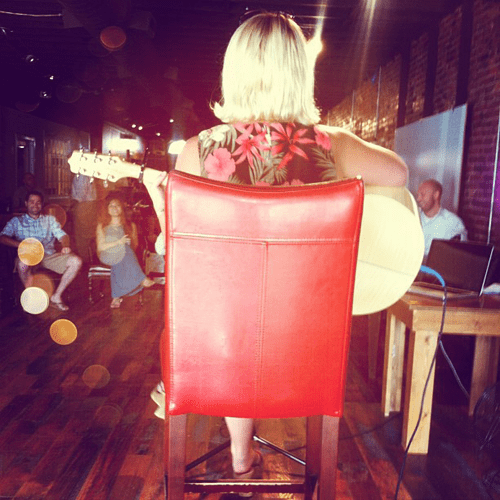 Launching the Horton Group Artist Showcase
Here at Horton Group we have decided to take our affinity for Nashville music a step further with the launch of Horton Groups Artist Showcase. It is our hope that this event becomes a bigger part of what we do here every day to help aspiring musicians in the Nashville community shine. Here is a short preview of what went down at our first go:
Horton Group Artist Showcase #1
As a local Nashville business, we have always prided ourselves on our great relationships with the many players in this cities burgeoning music scene. From building websites for hopeful artists to managing social media accounts for local musicians, we love lending our talents to the Nashville music community. Unbeknownst to many, not only are we skilled online marketers and purveyors of digital media magnificence, but a few of us have also been known to pick a tune every once in awhile.
The first Horton Group Artist Showcase was solely an in-house event, featuring a handful of talented members from our team. When you call Nashville home, there is a pretty good chance you will have a few employees with a special gift for music making. It is safe to say that everyone in attendance was more than impressed.
Several members of the Horton Group herd got in on the act. Our Client Relations and Promotions Manager, Jeff Linsell, opened up the event, knocking us flat with his heartthrob rendition of Oasis Don't Look Back in Anger. He later went on to impress with a couple of original tunes, one of which, The Fine Line, is available online at his bands website. Jeff closed out his set with a cover of Tom Pettys Free Fallin, accompanied by Horton Groups very own fearless leader, Ned Horton, on the bongo drums.
Keeping the music flowing, Account Manager, Joy Lewis was next to grace the stage. Raised in an artistic household steeped in musical tradition, Joy took us on a delightfully acoustic tour with her surprisingly sultry, southern stylings. We were treated to a number of original songs including: Red Lipstick, Red Wine, Kittens, and one Stupid Love Song.
You wont find the next performer listed on the Horton Group team page by his stage name, Boy Thunder, but after his firey execution we may just need to throw it up there. In a colorful twist, Boy Thunder, AKA, Adam Carbonneau, took the evening in an entirely new direction, rubbing some rhymes and lyrical prowess into the event with his original flow, Faith Minus One.
After Adams Horton Group hip-hop debut, we picked the pace. The evenings scheduled performances were topped off with a high-energy, collaborative effort between Ned and several other Horton Group team members.
And that was just the beginning. After the official performances, the jam session continued on late into the evening. Check out the Horton Group Instagram page for more pictures and video!
The first Horton Group Artist Showcase was a smashing success and a fun filled night for everyone involved. With more showcases planned in the future, this first go was a great test run for what we hope will be an ongoing event open to the public and featuring artists, singers and songwriters from all across town.
For more information about Horton Group and our musician website packages, or to find out additional details on upcoming Horton Group Artist Showcases, feel free to contact us at 615.292.8642 or email info@hortongroup.com.