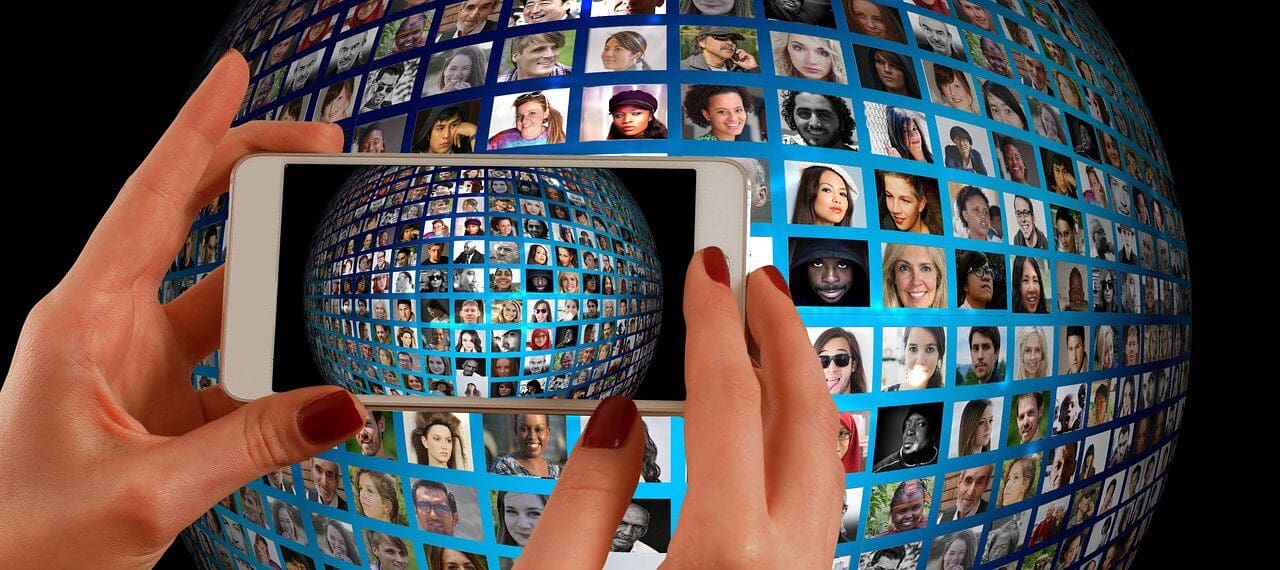 The Future of Mobile and the Internet User
Innovation keeps us from remaining stationary. The only issue is keeping up. The introduction of new technology shapes the way consumers interact with businesses and how they digest content. While change can be positive, as marketers we need to understand what is and isn't working for consumers. There is a ton of new information available supporting the shift from desktop to mobile use. The statistics overwhelming indicate that more individuals are taking advantage of mobile networks to access sites through their mobile devices. And, why wouldn't they? These devices can travel with them just about anywhere. Staying on top of mobile trends will help you effectively pursue your marketing efforts.
5G Improving User Experience
Before looking into the functions improving for mobile users, we need to discuss attributes. Our digital system is growing rapidly and much of this is taking place on mobile devices. There are 7.6 billion people in the world and two-thirds of them are connected through these devices. By 2020, this will increase to 75%.
The average user is devoting somewhere around four to five hours to their mobile device a day. With the demand for online access, there needs to be a reliable internet connection. Slow load times means higher bounce rates. The Mobile World Congress, the biggest mobile technology show in the industry demonstrated the upcoming 5G network. Designed to replace our 4G, the 5G will offer faster mobile broadband than compared to what exists today. Speeds are expected to reach 10-50 Gbps on the 5G where the current 4G caps around 15 Mbps. Increased speeds will promote online purchases of goods and services and improve relationships between brands and their consumers.
Page Speed and Mobile Use
Google has been encouraging digital marketers and web developers to focus on mobile-first indexing. In addition to easy navigation, developers need to consider load times for mobile websites. Here are some illustrative facts:
79% of online shoppers won't return to a site after a bad connection experience
Consumer loyalty for mobile website retention is based on the speed with 52% of users saying it's the most important part.
40% of consumers won't wait longer than three seconds for a page to load.
Whether or not your customer is accessing your site through wifi or data connection, you load speeds matter. 5G isn't going to be introduced for a few more years, so developers need to consider bandwidth for fancy websites and ensure they aren't loading at a snail's pace. What you can do now is test your site for load times and bring your website up to mobile loading standards.
Mobile Use and App Retention
Mobile users are finding huge benefits from applications. Between the App Store and Google Play, there are over 2 million to choose to from. That means marketers need to focus their attention on keeping up the customer's mobile retention. App priorities start with social networking. Most of those who find themselves inside an app utilize the platforms of Facebook, Instagram, and Twitter. Useful information when it comes to budgeting for ad campaigns in your inbound strategy.
Outside of social networking, individuals are spending their time streaming content. The content includes music and video. Most businesses might not find a way to incorporate music streaming organically, but videos are important to an inbound strategy. They help increase engagement and provide valuable content that is both branded and relevant to the user.
Mobile Commerce
While discussing mobile apps, we need to dive into mobile commerce. If the term is new to you, mobile commerce encompasses any monetary transaction completed by using a mobile device. These mobile devices include both smartphones and tablets. It's estimated that by 2021 mobile commerce sales will account for 54% of the total online sales and by 2020 the sales will total somewhere around $4 trillion.
Mobile Shopping
Similar to your optimized e-commerce site you can enhance the user experience by making it mobile responsive. Ideally, your navigation and content will be readable across all devices. Focus on the navigation menu and utilize the "hamburger" style. You'll recognize this as the standard method of three horizontal lines in the top right or left on a mobile device. The compact but user-friendly setup makes it easier to navigate and provide space for your products and content.
Benefits of Purchasing on Mobile
Mobile devices are carried everywhere. With the connection to 4G (and the soon to be 5G), consumers can purchase products and services from virtually anywhere. We've already mentioned the total sales from purchases online to hit the trillion dollar mark. Well, retailers can expect half of that four trillion dollar traffic to be from mobile use. Marketing teams should focus on investing in mobile to see a higher conversion rate for their inbound. Maintaining social, web, and mobile presence creates an omnichannel experience for the user keeping them constantly engaged in the messages you are delivering. Highly-developed content delivers a branded experience that leads to quality leads.
For more information optimizing your website for mobile use, contact the Horton Group.