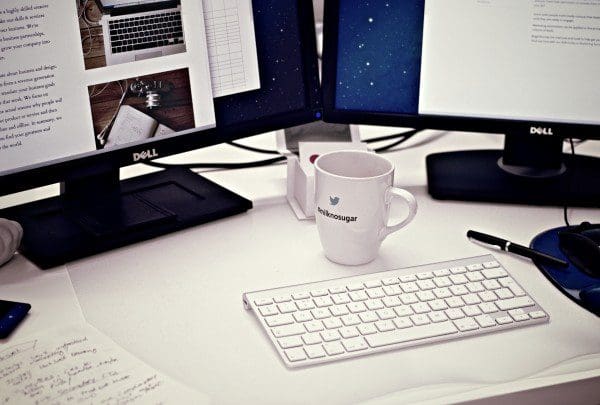 Horton Group Announces Promotional Offers on Logo Design and Blog Content
Horton Group is excited to announce the availability of two promotional offers: discounted logo design work and discounted blog content writing. As we look to showcase our agency's capabilities in the world of graphic design and search engine marketing through content writing, our motives are to provide businesses with discounted solutions that move their branding and digital efforts forward. Read more below to learn about our track record in these areas, and get in touch with our team here.
Logo Design
Horton Group graphic designers have experience designing logos for companies in a wide variety of industries. For over a decade, our team has worked closely to improve business's brand image and set foundations for marketing success with web-optimized logos. Our process includes three initial concepts delivered to you after discussions with our designer about your goals and brand. We'll present those initial concepts to you, take your suggestions and thoughts, and repurpose one of those concepts in a round of revisions.
For an in depth look at our work over the past few years, download our free Logo Lookbook resource. We've handpicked some of our favorite design examples and included them in this eBook to showcase our expertise. If your business, venture, nonprofit, or organization of any kind is looking to establish or redesign its logo, now is the time!
Blog Writing
Horton Group content writers are certified inbound marketers with an experiential understanding of how to write blog content that improves your website's search engine visibility. Ever since partnering with HubSpot and emphasizing inbound marketing as a major offering, our agency has employed content marketing strategies for legal, home services, IT, and manufacturing companies, in addition to a long list of other industries. Our process starts with understanding who your target market is. Who do you want to reach online? Once we determine that, we develop a keyword strategy and focus blog content around keywords your potential buyers are using on search engines.
Our passion is for delivering full-service inbound marketing activities that are holistic, strategic, and reported on monthly. Instituting a consistent blogging strategy often times plays a large role in inbound's success. To learn more about our approach to inbound marketing, download our free Beginner's Guide To Inbound resource.
Conclusion
Click here for more information about our logo design offer or our blog content offer. To receive ongoing updates related to Horton Group promotional offers, sign up for our quarterly newsletter here. We plan on offering a wide range of discounts and promotional deals related to improving search engine visibility, increasing conversion rates, redesigning websites, conducting email marketing campaigns, and more over the following months. We're excited to partner with you and get results!