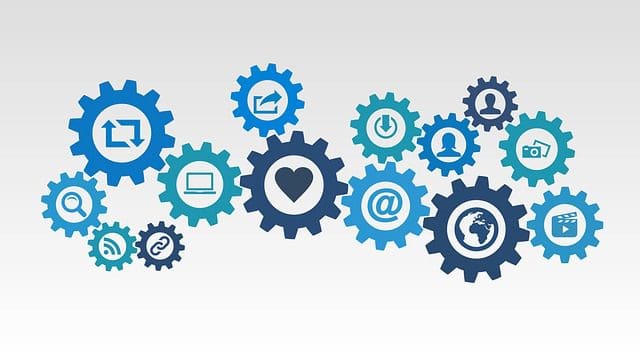 Horton Group Resource Announcement: Social Media Advertising Case Study
Nashville, TN: Horton Group, a full-service digital marketing agency is happy to announce the publication of its latest content offer, "Social Media Advertising for Website Traffic," which features Horton Group client StealthBond® and their efforts to enter the highly competitive roofing market.
StealthBond® presented Horton Group with a couple of unique and exciting marketing challenges: they had to both educate their target audiences and build overall brand awareness. As a young company selling a new and revolutionary adhesive fastener system for metal roofs, StealthBond® needed to market to key influences and industry gatekeepers.
---
"Promoting a completely new and foreign product to our target customers, we had to convince our audience that the value of this product would supersede their cynicism as a consumer," said Horton Group Project Manager, Reese Hawkins.
---
Horton Group's inbound marketing team turned to Facebook to find and target a very specific group of key influencers. Over an intense six-month period, and as part of a comprehensive inbound marketing strategy, the Horton team:
Identified a clear social media marketing strategy

Developed SMART goals

Increased company visibility

Improved the company's organic search engine rankings

Delivered StealthBond's message to more than 100,000 Facebook users

Attained an impressive 34.4% CTR
The recent case study joins a comprehensive library of Horton Group online resources that includes "A Beginners Guide to Inbound Marketing" and "The Custom Development Worksheet." Previous Horton Group case studies have explored Squarespace website design and inbound marketing campaigns as well as company naming and logo design. The agency's resources are written by industry professionals to help business owners better understand their website development, digital marketing, and inbound marketing options.
About Horton Group
As a HubSpot Silver Partner, Horton Group's team of design and inbound marketing certified creatives can help businesses make the most out of their digital presence. For 20 years the agency has helped organizations in a wide variety of industries bolster their presence and business online. Using a team-based creative approach, Horton Group provides dynamic solutions in inbound marketing, website design and development, custom mobile applications, search engine optimization (SEO), social media marketing and more. Working in close collaboration with clients, Horton Group's goal is to deliver remarkable results.
About StealthBond®
StealthBond® is the first ever metal roofing system to utilize a structural adhesive for metal roofing installations, instead of traditional metal fasteners (screws). StealthBond's® high-strength structural adhesive technology provides a fastener-free installation of traditional 5V Crimp metal roofing panels. This virtually eliminates the thousands of exposed fasteners typical on standard installations. With StealthBond® there are no exposed screws for 5V Crimp metal roofing panels, trims, and flashings. StealthBond® is a proprietary system and is Florida Building Code approved and sold through a certified dealer network.