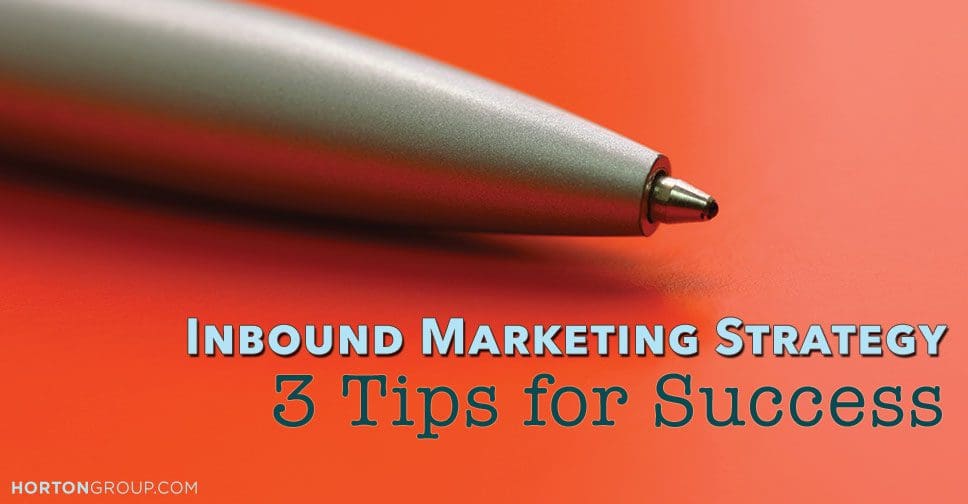 Inbound Marketing Strategy: 3 Tips for Success
Inbound tactics generate 54% more leads than traditional paid marketing, so its no wonder many businesses are using this powerful methodology to attract, convert, close, and delight buyers. Like anything, its important to start your inbound campaign out on the right foot with a well-thought-out marketing strategy. Heres three tips for success.
1. Create Targeted Buyer Personas
First things first, you need to know who you are marketing to. There is nothing worse than going into an inbound marketing strategy blind. By nailing down your target audience, you will create content that resonates with their goals, needs and desires.
When asked about their buyer personas, many businesses will often say we market to women, or we market to individuals 25 to 35. The problem is not all women are the same and not all 25 to 35 year olds are the same. These groups are full of diverse people with different needs and wants.
When creating a buyer persona, Its important to be specific. That way you set yourself apart from your competition and truly meet the needs of your ideal buyers. To begin your research, start by answering questions such as: Where do they get their information? What are their goals? And what are their pain points?
Visit our buyer persona blog to learn more about creating effective personas.
2. Establish SMART Inbound Marketing Goals
After forming your buyer personas, you need to establish a set of SMART goals that will guide your inbound marketing efforts. SMART stands for:
S

pecific – Your goals need to have numbers and deadlines. Don't just say I want more website traffic. How much website traffic do you want and by what date?

M

easurable – Your goals must be trackable. That means no using buzzwords like brand engagement. You need to establish real metrics, like visitors, leads, etc.

A

ttainable – While your goals should be challenging, they shouldnt be impossible. Make sure your goals are actually achievable.

R

ealistic – Be honest about your situation, and set a goal that makes sense given your experience level, position in the market, and the tools you have at your disposal.

T

ime-bound – Give yourself a deadline. When will you complete this goal by?
By setting SMART goals, you lay out a path for success, instead of just hoping success happens.
3. Review the Data
If you are doing it right, your strategy will evolve over time. Make sure to review the results of your campaign and look for ways to improve. This means using powerful analytics tools, such as Google Analytics, Hubspot and Moz.
Some key metrics to pay attention to include: overall traffic, referral traffic, conversion rates, leads, ecommerce sales, brand mentions, follower growth, bounce rate and revenue.
By evaluating these metrics, you will discover where you campaign having success and where it could use improvement. Then, adjust accordingly.
Build Your Inbound Marketing Strategy
Now that you know the keys to developing an effective inbound marketing strategy, its time to start putting some ideas on paper. You can have all the knowledge in the world, but if you don't take action, its useless.
If you would like help creating your inbound strategy or with any other part of digital marketing, contact Horton Group at (615) 292.8642 . Our team of professional marketers, designers and developers would be glad to help!
{{cta('ea001fe4-423e-404f-a30d-4adf232e33ce')}}