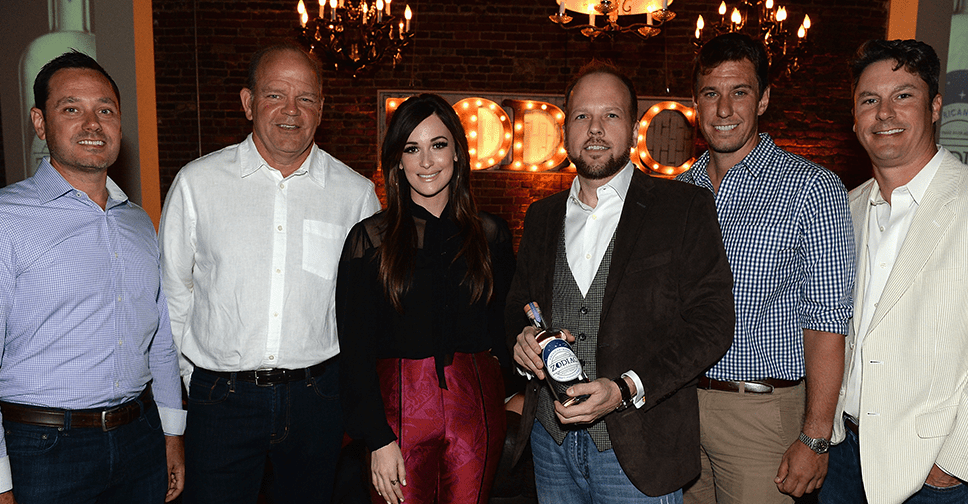 Kacey Musgraves Hosts Official Party For Zodiac Vodka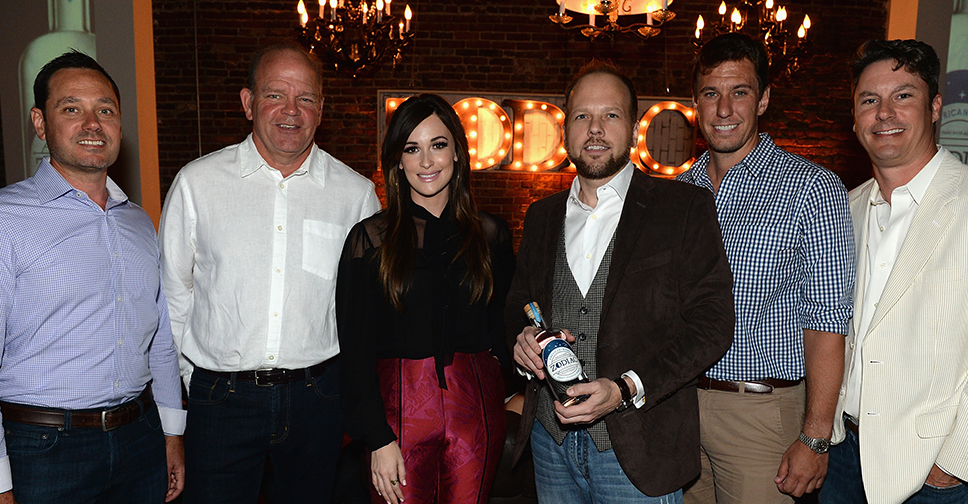 Kacey Musgraves, Zodiac Vodkas brand ambassador and country music superstar, introduced Zodiac Vodka to Tennessee with a launch event at Acme Feed & Seed Bar in Nashville on Tuesday, June 16. The country soirée marked the craft potato spirits official debut in the Volunteer State and the continuation of the brands national rollout. In addition to Tennessee, Zodiac Vodka can be found throughout Texas, California, South Carolina, Kentucky, Maryland and Florida.
Im super excited to be a part of the Zodiac family. Its a Texas company and Im a Texas girl so it was a natural fit – when I first tried the vodka, I loved it and knew I wanted t
o be a part of it. Its really cool that it is gluten free, I love that it is a healthier
alternative and it tastes great, said Musgraves addressing the crowd. Make sure you visit your local retailer to buy a bottle and if they don't have it, tell them to get it, she jokingly added.
Joining Musgraves at the launch party was her fellow bandmates Misa Arriaga and Scott Quintana and Zodiac Vodka executives Tom Benson (founder) and Dan Liguori (CEO). The celebration delivered a full night of entertainment, including complimentary Zodiac Vodka cocktails in Original and Black Cherry, delicious mini beef and chicken biscuit sandwiches inspired by Musgraves song Biscuits, and an interactive cocktail competition featuring Zodiac Vodka creations.
The contest highlighted top bartenders from local Nashville culinary institutions and encouraged attendees to sample the creations and vote for their favorite. Musgraves, her bandmates and local notables including Jesse Goldstein (Food Sheriff) and Abby White (Nashville Scene) joined in on the fun to judge the contest. Competition cocktails included Grandpas Ole Medicine by Josh Whitfield of ACME Feed & Seed (Zodiac Vodka, rosemary, pomegranate, cucumber), Cant We Elope by Alexis Soler of Old Glory (Zodiac Vodka, fresh can'taloupe, dill, lime, black pepper, «sinthe), El Touro by Daniel Ness of The Crying Wolf (Zodiac Vodka, grapefruit, homemade green pepper and honey syrup), Purple Soul by Fabiano Santos of Bobs Steak & Chop House (Zodiac Vodka, cherries, mint), Good Morning, Good Night by Joe Henley of The Southern Steak & Oyster (Zodiac Vodka, blueberry compote, honey, lavender bitters), and Hogs & Kisses by Britt Soler of No. 308 (Zodiac Vodka, chili liquor, coffee, mint). Cant We Elope took home first prize for both crowd and judges favorite.
Zodiac Vodka is in the midst of its national distribution rollout and will soon be available in Colorado, Illinois, Washington D.C., Arizona, Idaho, Iowa and more by the end of 2015. Setting itself apart from many other American vodkas, Zodiacs process is a true farm-to-bottle craft vodka and produced entirely in their Rigby, Idaho-based distillery. The certified Idaho russet potatoes benefit from the regions rich volcanic soil, mild climate and locally sourced water from the Snake River Aquifer that runs beneath the distillery. Filtered using hand-cut Canadian Birch Charcoal, Zodiac uses a patented single-source, four-column distillation process avoiding any need to redistill. The result is a naturally sweet, pure, distinct tasting, non-GMO and gluten-free vodka.
For more information, visit www.zodiacvodka.com and follow the brand on Facebook, Instagram and Twitter.
Horton Group appreciates the opportunity to support businesses who share a love for Nashville. To learn about our digital marketing services and how we can help your business succeed, contact us at (615) 292-8642.