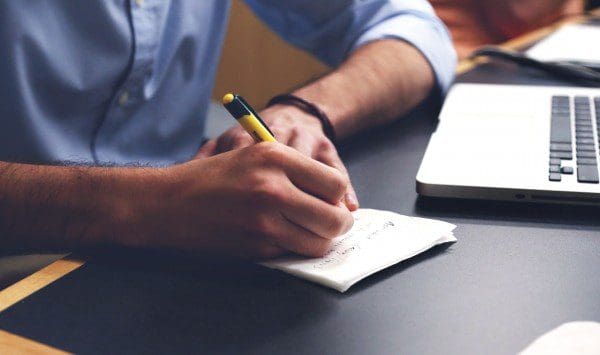 HubSpot as a CRM Solution
HubSpot is widely recognized as a powerful marketing tool capable of the highest degree of marketing automation and inbound marketing functionality. With well developed tools for designing and A/B testing landing pages, sending personalized emails, managing social media accounts and paid advertising efforts, there is not shortage of marketing capability. What HubSpot is maybe less widely recognized for, however, is its function as a CRM. One of the greatest aspects of HubSpot as a software solution for an organization of any size, at any stage, is the ability to tie your marketing campaigns directly to your CRM for improved sales and marketing performance and alignment.
Smarketing Methodology
It may sound a bit corny at first, but what should we call the act of true sales and marketing alignment? HubSpot coined the term "smarketing" to describe that exact notion. Its tools back up the goal of getting both your marketing and sales teams on the same page by incorporating a well developed CRM with its renowned marketing applications. In many instances, a company will engage in social media marketing activities and get a number of likes and shares, or launch an eBook offer on their website to generate leads. That's great! We highly recommend those activities. However, those activities in a vacuum don't do too much for you. If that lead isn't followed up with, assigned a sales rep or account manager, entered in sales follow up workflows, etc, your marketing team's effort in posting on social or designing the eBook is all for naught.
HubSpot CRM Features
There are many CRM options out there for your organization, but as alluded to above, we at Horton Group believe wholeheartedly that using the same tool for you sales and marketing activities can be a huge competitive advantage. It enables your management team to make intelligent data-driven decisions about where to spend internal resources and investment dollars. We'll talk about three of the many CRM features that you can access for free. Yes, for free.
Tasks

Contacts

Deals
HubSpot Tasks
We're all familiar with the concept. We all have deadlines. We all have deliverables. That doesn't, or shouldn't change, for members of your sales team. Whether it's your sales manager doing the tasking, or the individual team members themselves, HubSpot CRM's tasking feature allows you to associate custom made tasks with deadlines to specific contact records. For example, you want to be sure to follow up with an opportunity who you sent a proposal to in two weeks from the sending date? Simply create a task for yourself in two weeks from the send date with a reminder to give that person a call. Maybe you've got a big Present and Close meeting coming up, a HubSpot Sales term for the final stage of any given sales process, and you need a graphic designer to put together the presentation for the meeting. Create a task and assign it to your designer with your non-designed version of the presentation attached to the contact record as an attachment. There are a number of useful applications for tasking, and connecting it directly to a contact record will provide your team with all the information they need to deliver. Speaking of contact records…
HubSpot Contacts
The Contacts tool within the CRM helps organize all of the information your organization has accumulated for any given lead, MQL, SQL, Opportunity, or Customer. Within this tool, you can send emails, make calls, store notes, attach documents, tag team members, and view all interactions that person has had with your website. Oftentimes, our sales efforts can lack context and be without needed information that other team members may have already retrieved. It doesn't look good when one person is aware of an SQL's organizational customer lifetime value, but in a different meeting down the road, asks the same question. If we as sales professionals want to show expertise and true sales acumen, we need to come to every interaction with a potential customer with all the facts. HubSpot CRM's Contacts tool helps us do just that.
HubSpot Deals
The Deals tool helps sales reps, account managers, sales managers, and executives keep track of opportunities, share information, forecast sales, and move leads through their sales process with complete transparency. Within this extensive tool, you can create all sorts of filters to see deals segmented by industry, Account Rep, deal size, deal stage, and much more. An organized approach to sales is almost assuredly a more strategic one, and the HubSpot deals feature enables that procedure. Any given deal functions much like a contact record, mentioned above, in that it houses tasks, attachments, and notes. However, great tools like PandaDoc's HubSpot integration allow for proposals to be written right within your CRM. Six months down the road when you're needing to reference that "one proposal you wrote for that law firm for social media management", the Deals tool allows you to filter all your deals over the last six months by industry to find the repository where all the relevant information was stored, including the aforementioned proposal.
Conclusion
HubSpot is regarded as a powerful marketing automation tool for organizations of all sizes. But as Nashville's HubSpot Partner, we don't want their free CRM to be overlooked. It is truly astounding the degree to which this tool can reshape a company's ability to manage and succeed in their sales effort at no extra cost. It's yet another reason why we stand behind this product and inbound marketing. If you have any interest in learning more about how HubSpot's CRM can help you, connect with one of our experts today.