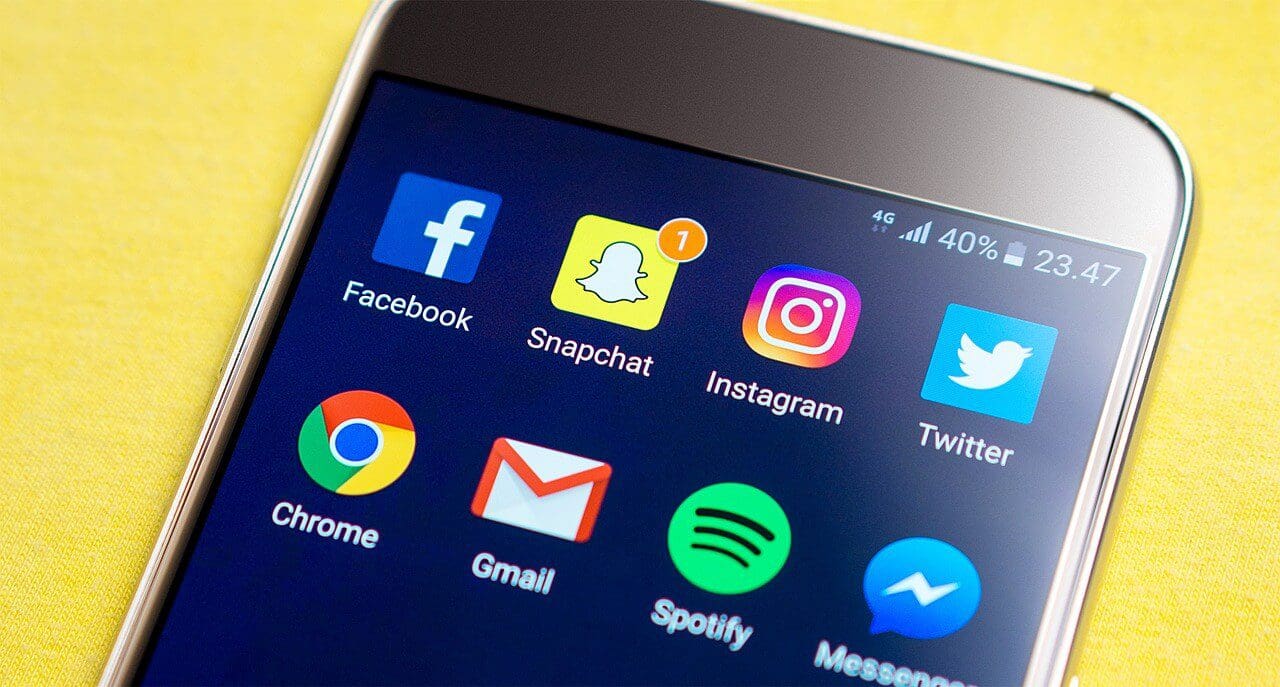 HubSpot's Changes To Social Media
Social media has been evolving since the dawn of the internet. It's easy to believe that Facebook, the number one globally used social media platform, was the kick-starter. As the movie "The Social Network" documents, Facebook's "humble" beginnings commenced back in 2006, but realistically the social movement started much earlier.
Six Degrees is widely considered the first ever social platform that came into existence back in 1997. You could create a user profile, invite friends, organize groups, and browse other profiles. Sounds familiar right? Despite many of us not knowing Six Degrees ever existed, it did well with almost one million registered users before it shut down in early 2000's.
In this same time, we began seeing blogging take shape and YouTube springing up closely behind. It wasn't until 2005 and 2006 when MySpace, Facebook, and LinkedIn formed that social media found its feet. In these early days, you could construct your content and post them with strategic hashtags to build a following. Creating an engaged audience was relatively easy, and anyone who wanted to see their business succeed joined in the online conversation.
Fast forward eleven years and the game has changed a little.
Return on Investment Using Social Media
Today's social media platforms have changed their algorithms to favor paid advertising. In fact, Six Degrees closed because of spam issues and lack of revenue. Any great social media marketer will know you need to pay to play, to get your business in front of the right audience. We've talked about paid social media advertising before and believe in its ability to target consumers strategically to maximize your return on investment. Organic reach alone isn't a great option anymore, and you should consider changing your social media plans to accommodate.
While you're making those changes, you'll want to ensure your content strategy includes mobile considerations. Optimizing content for desktop viewing is outdated. More individuals are logging in via their phone or tablet, so you'll want to provide content that translates across these devices. Almost 80% of time spent on social media is accessed through a mobile device, but marketing to these users is tricky because mobile doesn't convert well into lead forms. Ideally, making mobile work for you is better than relying on the desktop. With HubSpot's new Lead Ads integration for Facebook, you can get the power of targeting with Facebook's data.
HubSpot's New Facebook Lead Generation
HubSpot is updating their social media software to include Facebook lead ads for SMB and B2B. This new integration is a fantastic feature that allows you to craft strong CTAs and populate forms to reach a highly targeted audience across Facebook desktop, mobile app, and Instagram. When a lead completes the form, the information is sent back to HubSpot. This integration also helps with conversion rates for mobile applications, so you are getting the most out of your investment.
What can you do with the new integration?
Let's start with the creation. Now, instead of building ads on Facebook, you can begin directly from HubSpot. A pop-up window Facebook has created for HubSpot users allows you to simplify the process to get you right into Lead Ad creation. This eliminates a lot of unnecessary steps and makes better use of your time. Within this new tool, you can set your target audience, budget, and preview the ad before it goes live.
The next best feature is the tool's ability to transfer leads directly to your HubSpot CRM. New leads will have contact records automatically created for them within HubSpot and will let you immediately start nurturing leads as they come through, increasing your chances to close. This feature also makes it easier to set up workflows to automate responses and assign sales reps for follow-ups.
Lastly, the new tool provides basic reporting so you can see how your efforts are working. You'll see the reach your ads garnered, contacts generated, and resulting customers.
The world according to video.
Video is another large component of social media, and dare we say it's the future. It's another aspect of social media that we've talked about, and the growth in popularity of online video represents a massive opportunity to reach and engage with a vast audience. The average consumer spends 6 hours watching video through social media per week, and 31% of individuals find videos more impactful than imagery or text. That's pretty powerful.
Facebook has recognized this shift and began to prioritize video over other forms of content. You might have already noticed this change in your personal news feed. Video is a fantastic way to tell a story, and since more people have access to wifi and powerful 4G networks, streaming videos is easier. HubSpot's newest updates allows you to upload video to Facebook using your HubSpot social management tool.
You will now see a video play button when creating a Facebook post. By clicking on this button, you open the option to find a file on your computer or just drag and drop one into the publisher.
Once the file is added the video uploads, and you can post it on Facebook. Rather than uploading and sharing a YouTube link, Facebook likes to reward video content that is uploaded directly to their platform. This new integration allows all uploaded videos to post as native Facebook content. A total win-win.
At Horton Group, we incorporate social media advertising campaigns in our inbound marketing strategy for a variety of clients. Click here to read an in depth case study showing our strategy and results for one of our clients.