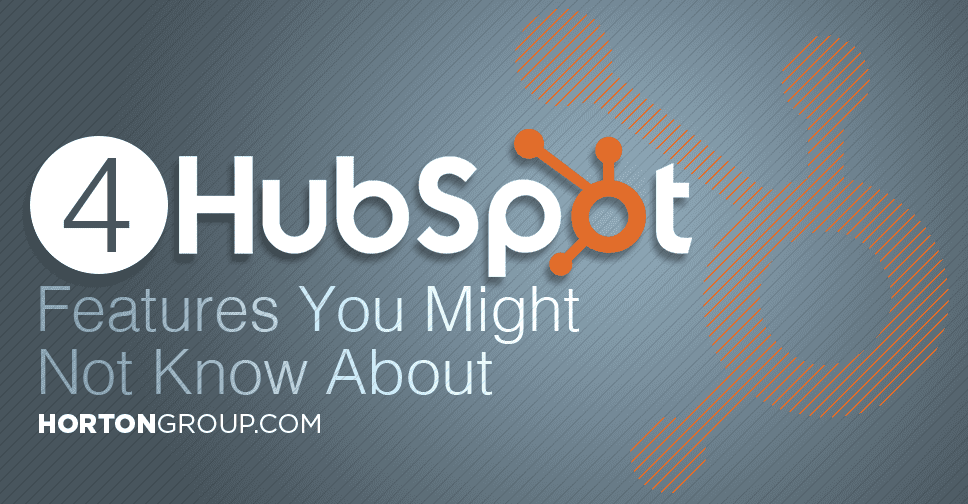 4 HubSpot Features You Might Not Know About
You'll never have to worry about missing important search engine optimization details again with HubSpot's handy SEO analysis and on-page reminders. Simply plug your blog into the tool and click the "SEO" button to check how well your blog is optimized for search engines. Some of the items you can expect to see checked in the tool include:
Meta description

Title

Image optimization

URL structure

Internal links
2. Competitor Benchmarking
Want to see how your website stacks up against your competitors? HubSpot gives you intuitive tools for ranking your content, search position, and other important benchmarks against your closest competitors. Types of metrics you can discover about clients include traffic rank, indexed pages, linking domains and Mozrank.
3. Automated Emails
Stay in touch with prospects automatically and let them work their way through your sales funnel at their own pace. Inbound marketing automation frees up your time and lets you handle more sales opportunities at once. In the HubSpot tool, you can create email marketing campaigns as well as workflows to lead interested prospects through the sales funnel with educational or entertaining content. Here are four effective email marketing strategies to get you started.
4. HubSpot Social Monitoring Tool
It's easy to find new leads through your social media profiles when you use HubSpot's social monitoring tool. With this tool in place, you can discover who is talking about your brand, products or services, or even just a list of specific keywords that you set. HubSpot's social monitoring tool is highly useful for engaging with new leads. You can find out the types of questions they are asking as well as determine how they feel about your product to better address their concerns. Read the following blog to find out what types of content are most shared on social media.
To learn more about HubSpot, and see a live demo, contact a member of our Nashville team today at (615) 292-8642 and ask for free consultation.
{{cta('ea001fe4-423e-404f-a30d-4adf232e33ce')}}