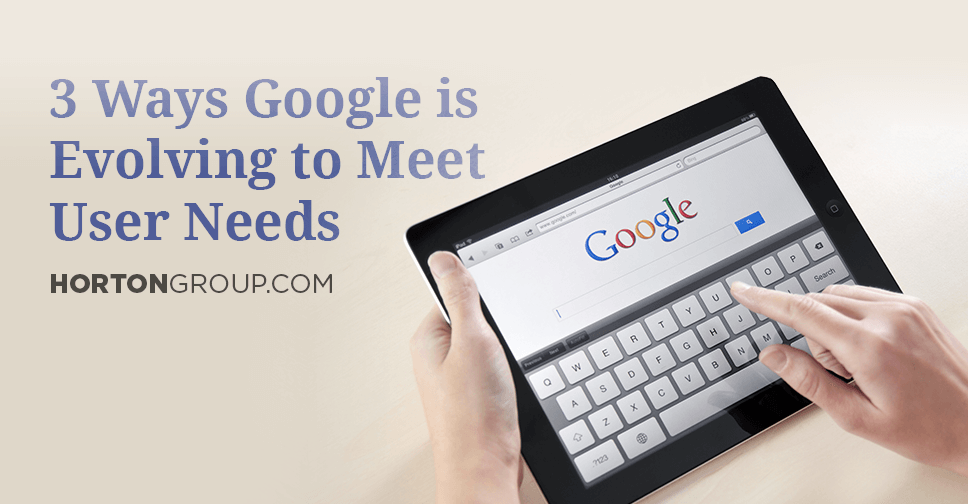 3 Ways Google Is Evolving to Meet User Needs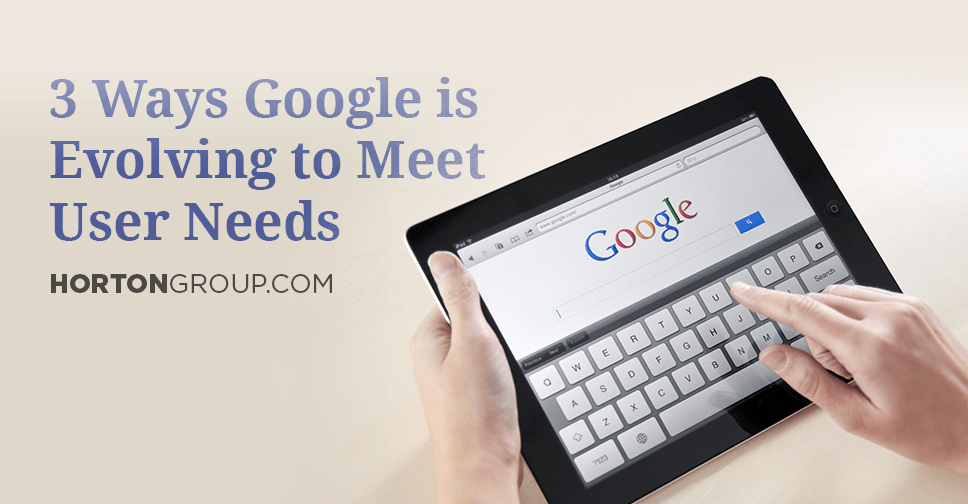 With the market share that includes more than three-quarters of all North American search traffic, Google is such a ubiquitous presence on the web that it's easy to forget that it was once a new Silicon Valley upstart.
That's important to remember because, even though Google seems to be everywhere now, the fact is that the world's largest search engine is still growing up right before our eyes. To show you how, here are three recent and ongoing changes to Google and its search algorithm in the past few years:
1. Google Wants Current Content
Every time you publish a piece of content it receives a freshness score. This score decays over time, so it's important to continue to publish new, relevant content for your audience.
There is so much information being published to the web every day that it only makes sense for Google to prioritize the newest and most relevant pieces of information. If you aren't updating your pages regularly, you're probably being left behind by competitors who are.
2. Google Doesn't Trust Just Anyone Anymore
Google is showing signs that it doesn't just want good content, it wants great content from known and trusted authors or publishers. Now is the time to start building your website into a trusted industry source.
How do you do this?
Well, it starts by thinking about your audience. What are their informational and entertainment needs and how can you meet those needs better than your competitors? If you can't produce more high quality, engaging content than others in your industry, it may be time to look into a content niche that you can focus on to attract traffic to your website. Here are some ideas for creating great content in 2015.
3. Google Wants to Know Who You've Been Hanging Out With
Having tons of links pointing to your website used to be a positive. Now, if they come from low-quality websites, those links could actually harm you by association and hurt your search engine rankings. It is now better to have a few links pointing to your website from other websites with high domain authority than several links coming from spammy websites that offer little to no value.
Google is changing, and those changes are shifting billions of search results on a monthly basis. Is your business ready?
{{cta('50acfdae-ab57-47fe-98c8-3d26f356cfb8′)}}