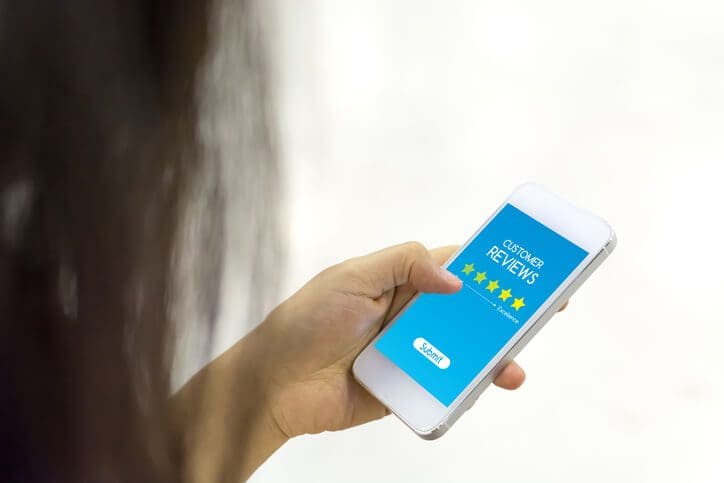 Why Your Marketing Strategy Should Include Company Reviews
Reliability and expertise are the chief characteristics consumers look for when choosing to work with or buy from a company. Sometimes, it's hard to get this message across when someone lands on your website. Ideally, your branding will articulate most of the conversation, but often consumers are hesitant to buy from a business they don't know. Customer reviews are a vital part of this communication.
The internet has changed dramatically over the years, and how businesses engage and attract new consumers is morphing along with it. Individuals rely heavily on the information from social media platforms, email marketing campaigns, and other inbound marketing techniques to find and digest information about products they want to purchase. Customer reviews are not right up there proving invaluable to success.
Here are some quick facts to illustrate our point:
90% of consumers will read reviews before they buy a good or service

80% of consumers find reviews as trustworthy as a personal recommendation
31% of consumers are happy to spend more money on a business if they have a good review
92% of consumers look for at least a 4-star review before trying a new local business
32% of consumers need between four to six reviews before they would consider buying
Improve Business Credibility
Customers are more inclined to buy from a business if they have access to reviews: good or bad. There's an overwhelming amount of products competing for the same demographic. Customer reviews help differentiate between what could be considered the same product. The information found in the feedback plays an essential role in driving sales. Consumers have the option to filter through vital data that would encourage them to make a purchase. Online shopping is available 24/7, but your customer service team is not. These reviews bridge that gap to help others make informed decisions.
Boost Your SEO
Google is the ringleader in SEO. They set the industry standard. If you want to improve your chances of having your website in front of your target demographic, work on your SEO. There are different components to great SEO, such as keywords and link building. Out of the various factors comprise your SEO ranking, your reviews are high up on the list. The more feedback you can get from customers the better your search ranking. Local businesses should utilize this aspect to help them outrank competitors. Better still, get these reviews on Google. Google My Business allows you to claim your company and give customers a chance to leave reviews through the search engine.
Improve Customer Relations
The internet provides a wealth of opportunities for businesses and their consumers to connect. Ideally, this would take directly on the website through the action of a purchase, but you need to get your customers to the site first. One option is through strategic inbound marketing that includes things like email campaigns and social media. Social media has proved itself time and again as a vital tool for companies. It allows direct access to their wants and needs while improving relationships. Customer reviews have the same impact. If a review is excellent, businesses can jump on and thank the user for taking the time to share their feedback. This action lets others know that you care about what they say. If feedback is negative, it gives you the chance to make improvements and continue to show others how much you value positive experiences.
Enhance Business Practices
Whether it's a product or a service, by owning a business, you are in the business of selling. Customer reviews offer exclusive insights into their reasoning behind why they did or didn't purchase from you. Information like this is invaluable. It can open doors to help make advances on not just product offering but business practices. Often, "negative" feedback will address problems directly. Consumers have no qualms about holding back on what it was the upset them. Read and listen. If it's consistently the same message over and over, you now have an opportunity to make these changes. Getting this kind of information from a research marketing team would cost you thousands of dollars. Opening yourself to online reviews is entirely free.
Improving your relationship with your customers through online reviews should be a part of your inbound strategy. At Horton Group, we know a thing or two when it comes to making these improvements to help businesses increase their customer base, get better feedback, and see a higher return rate. Visit our website to learn more.