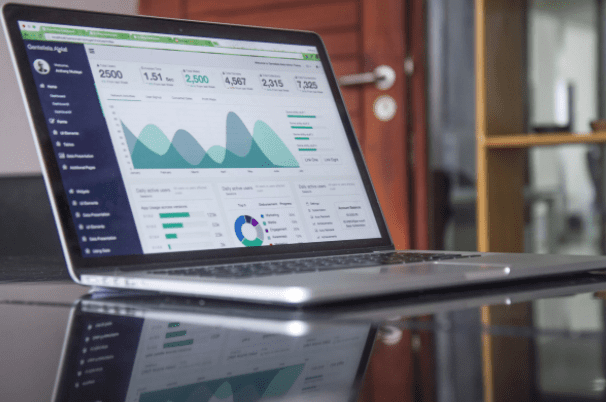 6 Principles of Great Web Design
Did you know that 94% of customer's first impressions relate to the design of your website? With that in mind, creating and maintaining a great website is integral to the success of your business. If you haven't been seeing the results you'd like to see, it may have something to do with the functionality of your website.
To enhance your site and boost your business, upgrading or creating a great website can help. Remember that you can make changes to your site at any time to work best for your business and your clients. To learn more about the 6 principles of great website design, read on!
Here's what you need to know about great website design:
Enhance Visual Appeal
Keep it Simple
Stick to the Logistics
Keep it Consistent
Enhance User Experience
Responsive Design
Enhance Visual Appeal
One of the first things a visitor is going to notice about your website is its functionality and web design. Does your site have high-resolution images? Is your color scheme appealing and representative of your brand? Does the layout overwhelm the pages or direct the visitor's attention to irrelevant information?
All of these qualities will affect how a visitor feels about your website when they first visit. While you could have the best content in the world, if your site is not visually appealing, a visitor may never even find that content. An unappealing visual experience will send your visitors elsewhere. Aesthetics are important, and a successful website will draw in new customers with appealing visuals.
Keep it Simple
When potential customers come to visit your site, you want to offer them the content they need. However, you won't want to overload them with excessive images, videos, and content. This can harm the content on your website and make it more difficult for people to separate the essential information from the fluff.
By including less irrelevant information on your website, your remaining content will hold a higher level of importance. This also avoids overwhelming your visitors as complicated websites don't come across as clean as those with an emphasis on simplicity.
Stick to the Logistics
As with most digital ideas, the navigation of your website is important to the digital success of your business. Visitors can become easily frustrated if they aren't able to find the information they need immediately. This can cause them to leave your website in search of an easier route to their desired information.
While it can be tempting to try to make your website more unique by getting creative with the navigation, this is often a mistake. Try to keep things simple. Make it easy for people to explore your website and find the different sections. Maintaining simplicity keeps your visitors comfortable and happy as they explore your options and information.
Visit Horton Group for help building your strong marketing plan!
Keep it Consistent
While it can be beneficial to have a level of differentiation between your pages to hold the attention of your visitor, try to not take this too far. Drastic differences from one section to the next can make your website feel disjointed, unconnected and even confuse the visitor.
A professional web design company can help you to create a theme and follows it throughout your website. This can include anything from the font, color schemes, and even the layout of the pages on your site. Keep your headers in the same place and don't change the style of the text. To keep things consistent, you will want to create a unified experience for your visitors.
Enhance User Experience
Consistency and a logical layout can help to enhance your visitor's general experience on your website. To further this, make sure the mechanics of getting around your website are streamlined. You can do so by including multiple buttons that can be clicked to bring you to other sections of the website. Arrange your pages in a coherent way that makes sense for most visitors as they make their way through your website.
Try to put the most important information upfront as this can set the tone for your website and let a visitor know what they can expect. Make it easy for them to find what they are looking for by providing supporting information in a logical order.
Responsive Design
The way we access information on the internet is always shifting and changing. People are beginning to consistently browse websites on devices other than computers, such as phones and tablets. With this in mind, each of these devices offer a different-sized screen.
Responsive web design directly addresses this ever growing issue. Do you know how your website will look on a variety of screens? How well does your website function on different screen sizes? It's important to ensure your images and content will still be easily viewed to those using desktop computers verses those on their phone. An expert web design company will be able to provide this capability.
Hiring Your Marketing Partner
If you're looking for a team of industry experts to provide you with the latest resources that will take your business to the next level, then outsourcing your marketing needs might be the right move for your business. At Horton Group we provide web design services, SEO and digital marketing all in-house with full support.
Our number one goal is to deliver affordable, high-end custom websites with a private collection of proven tools and services that give your business the ultimate advantage. Our results are amazing— just see for yourself! Contact Horton Group today.