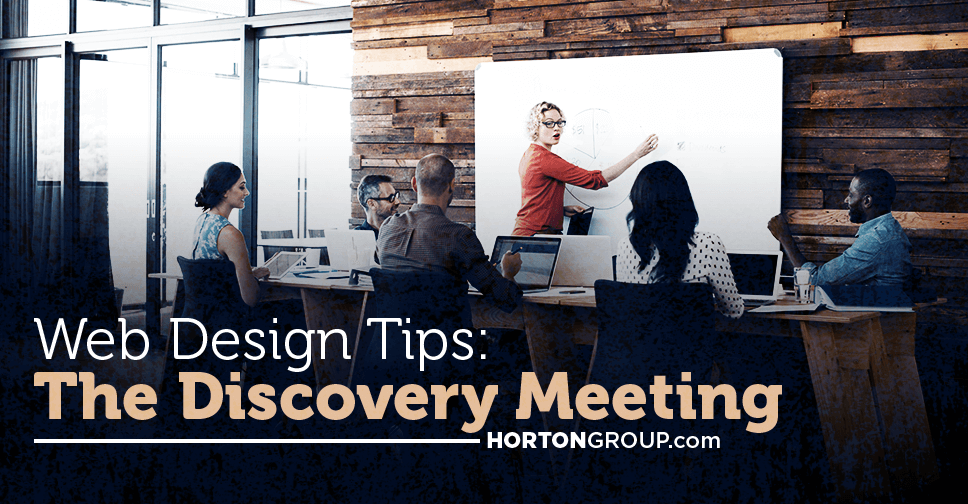 Web Design Tips: The Discovery Meeting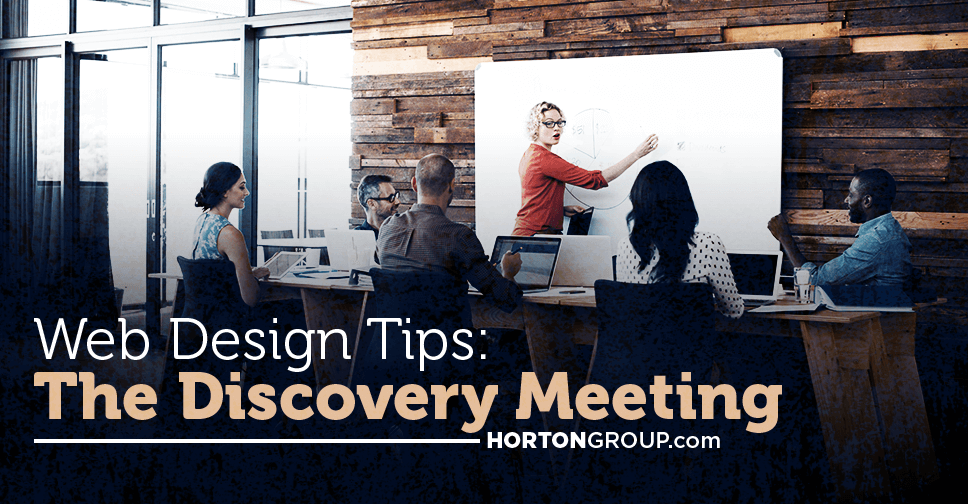 Good or bad, all websites leave an impression. The design and functionality of a website determines user experience. Look, feel, function and rank are all important aspects of a website, but all of these things are aimed at one common purpose — telling your story.
When a visitor comes to your site, he/she should immediately know who you are, what you do and what you want them to do. Unless your web design team fully understands your company, your customers and even your competitors, they can't build you a website that matches your brand and business strategy.

Here are some specific things to think about before going into to your first website discovery meeting:
What is the Purpose of Your Website?
Consider why you are creating a website in the first place. Will this be a simple brochure website or will it require more substantial features, such as membership or ecommerce. This will dictate the correct price point and the type of platform that is best for your website, whether a lower priced option like Squarespace or a higher end platform like WordPress.
Furthermore, you need to think about who will be your target customers. Have you created or thought about your buyer personas? Will this be a website used mostly for attracting new visits, acquiring new leads and customers, new employees or adding value to current customers? All of this will play into the type of content you will have featured on your website.
Keywords – What Do Your Typical Buyers Search for Online?
One of the greatest sources of website traffic remains organic search, which is when someone conducts a search for a keyword or phrase in Google, Bing and Yahoo. You need to ensure your website is ranking for the specific keywords related to your business. That way when people search for the products or services you offer, your website appears at the top of search results.
Who Will Create Your Website Content?
Do you already have all your content prepared (copy, images, video, etc), or do you need to create content? You may even decide to outsource content creation to an agency. You cannot have a website without content, so carefully consider how the copy, images and videos will both compliment page design and resonate with your buyer personas.
What is Your Brand Identity?
Brand identity includes your name, communication style, logo and other visual elements related to your brand. Firming up these elements is important because your buyers will come to associate your brand with your products and services. A strong brand can create customer loyalty, boost sales and increase revenue, so all marketing assets, including your website, should clearly and accurately reflect your brand.
It can be difficult to slow down and discuss the basics of your business especially when the prospect of creating your new website is more exciting. Yet you need to take the time to fully articulate your company's brand, mission, etc. because everything from copy to design depends on it.
{{cta('61bacec3-8918-4607-9e8b-2c992a593af8′)}}