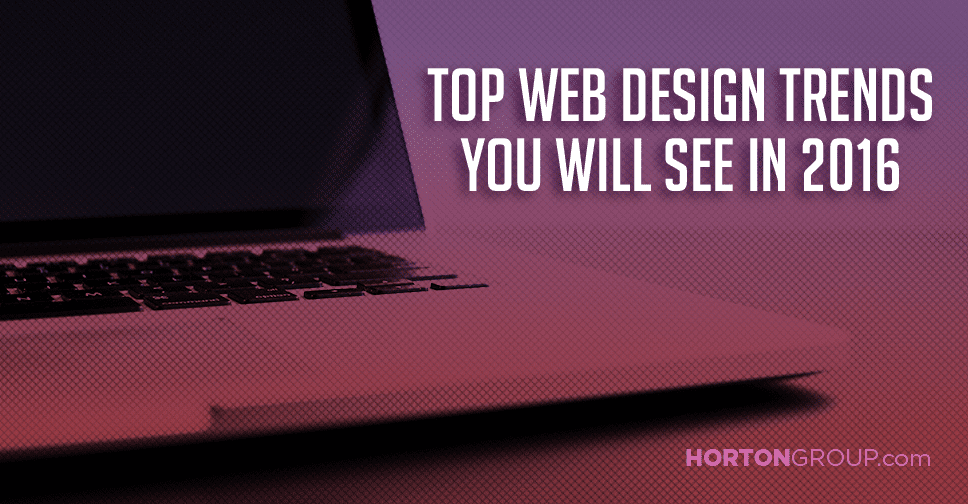 Web Design Predictions for 2016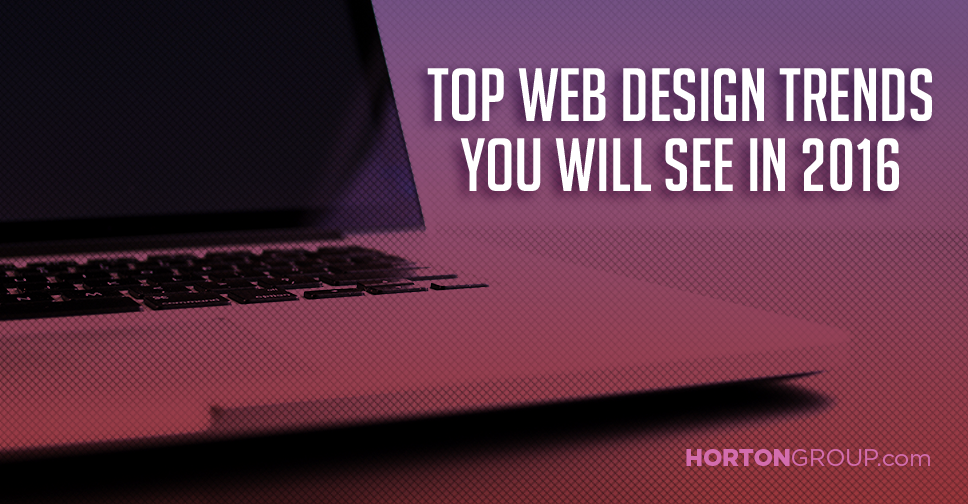 The web design industry is ever changing and evolving. Make sure you don't get left behind by discovering the top web design trends to look out for in 2016. Read on to see our predictions.
1. UI Patterns
UI Patterns grew in popularity in 2015 and will continue to become widely used in 2016. The effectiveness of these Patterns relies on their adoption rate. The more developers use them in their designs, the more powerful they become. By aiding in site implementation, flow and context, they help to enhance the overall user experience of a website.
Common UI patterns include:
Hamburger menu
Account registration
Long scroll
Card layout
Hero images
2. Rich Animations
Businesses are increasingly using rich animations to create immersive experiences and tell their stories online. Examples of rich animations include: large scale animations (like parallax scrolling and popup animations), small scale animations (such as spinners, hover tools and loading bars), loading animations, hidden navigation menus, motion animation, etc.
The key here is to integrate rich animations seamlessly into the user experience. Don't go overboard with drawing too much attention to the animation. Make the interactions feel human and work with the overall look and feel of your web design.
3. Minimalistic Design
Minimalism is one of the most influential styles today. It boomed in 2015 and will continue to influence the industry in 2016. The purpose of minimalistic design is to put content center stage. It's all about using the fewest and barest essential elements, stripping out any unnecessary components. Minimalistic design is simple in both form and function. This helps cut out clutter and creates a positive emotional experience for website users.
4. Flat Design 2.0
Flat Design 2.0 is an evolution of traditional flat design that became popular in 2015. A good representation of Flat Design 2.0 is Google's Material Design, which uses shadow effects and elements of movement and depth to create more realistic designs.
The most modern innovations of the technique include: shading, dynamic colors, simple typography, ghost buttons, iconography and accent colors. These styles are also seeping into other styles of design, creating hybrid web designs.
5. Less Rigid Grids
A grid holds designs together. It sets a guideline of where elements should be placed on a page. Grid design has helped define other web design trends, like card design and also responsive design.
In 2016, grids will become less rigid. Designers will develop more playful web layouts that better lend themselves to storytelling and high interactivity.
Let us know your web design predictions for 2016 in the comments below!
{{cta('61bacec3-8918-4607-9e8b-2c992a593af8′)}}