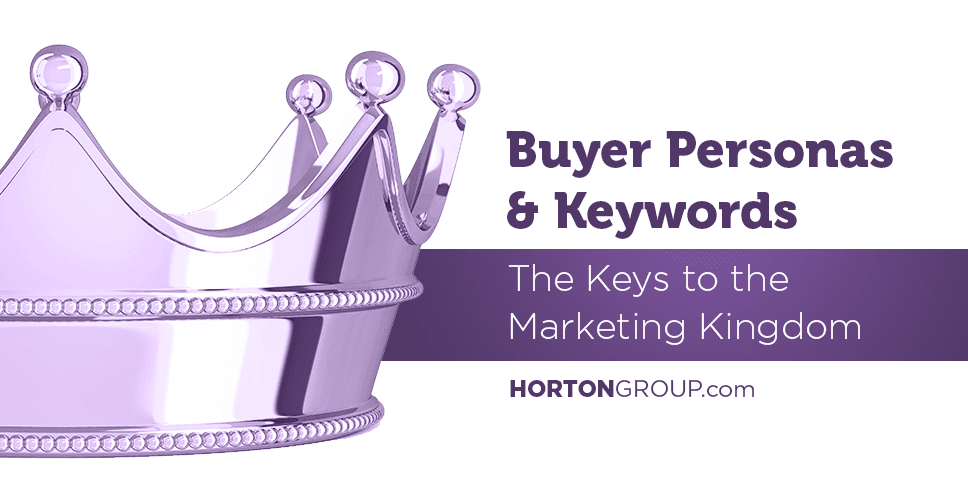 Buyer Personas and Keywords: The Keys to the Marketing Kingdom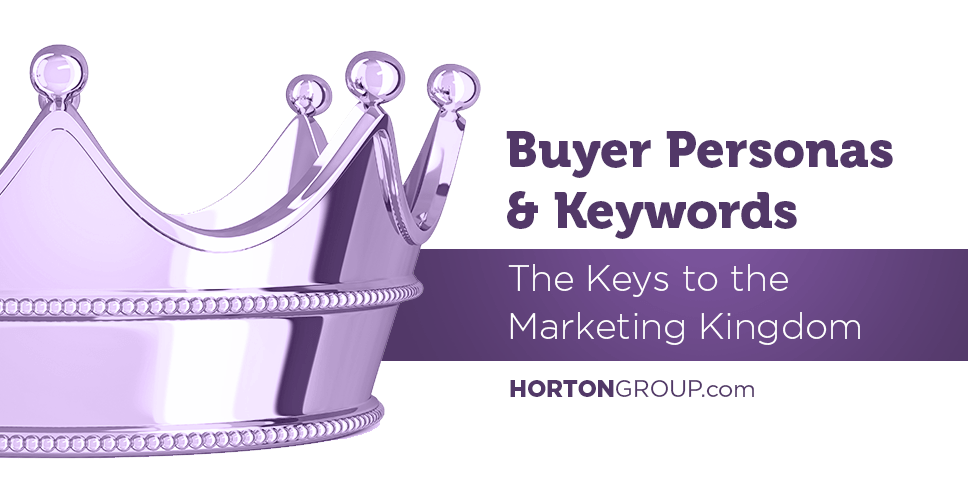 Attracting the Right Visitors to Your Website and Increasing Targeted Traffic.
That's the goal, right? Remember when SEO was in its infancy and keywords were king? Remember those agonizing group think sessions in which you and your colleagues drained the coffee pots dry and ate too many stale danishes, brainstorming every possible adjective to describe your business or organization? Think back to all those hours you spent squeezing your feet into virtual boots belonging to faceless and hapless web users, predicting the words they (and search engines) would use to find your business.

In this day of search engine optimization and inbound marketing, keywords still matter, but how you identify and use them is, well, key. So dust off that coffee pot, visit the local donut shop, gather the troops and start thinking! The virtual world may well be dancing to a different tune this time around, so take note of these ideas for developing your buyer personas and researching great keywords.
Some Things Never Change: Think Like Your Buyers
Take the time to research. Instead of spitting out adjectives and calling it a day, ask your team to develop buyer personas based on your customer demographics, behaviors, motivations and goals. As you create your buyer stories, good questions to consider include:
What industry or segment does he or she operate in? Who purchases their product or supports their organization? What do they want to accomplish and how can you help them? What are their biggest challenges? What motivates them and why?
Get to know your ideal customer or supporter. Interview your clients, donors, former customers, prospective customers and employees. Listen to them. Write their stories. Help your employees identify with your constituents. Now, look for patterns and trends in their responses and in their profiles and think about how these patterns translate into powerful and effective keywords.
Some Things Do Change: Using Short Tail and Long Tail Keywords
Speaking of phrases, those one-word keywords no longer cut it. If you're in the business of shoes, used cars, health care or SEO marketing, so are about a billion others. If you're in the business of theatre, arts, internships, or higher education, so are millions of others.
To get the most for your time and money, choose long tail and short tail keywords that directly relate to your company's product or your organization's work. Analyze your carefully crafted buyer personas and help your customers out. Fill the void.
Use short tail keywords—shorter, more general descriptions of your work—in your headers and meta tags. Peppering them gratuitously throughout your copy no longer does the trick. Google looks for meaning these days, and that's a good thing. Use long tail keywords—longer, more specific descriptions—in solidly-written content. Long tail keywords are easier to rank and help your organic, unpaid rankings climb up the charts. Plus, they lend themselves to content that your users find relevant and responsive to their needs.
Need help finding words that fit? Ready to craft buyer personas and keywords that work for you? That's just what we do. Give Horton Group a call today. 615.292.8642