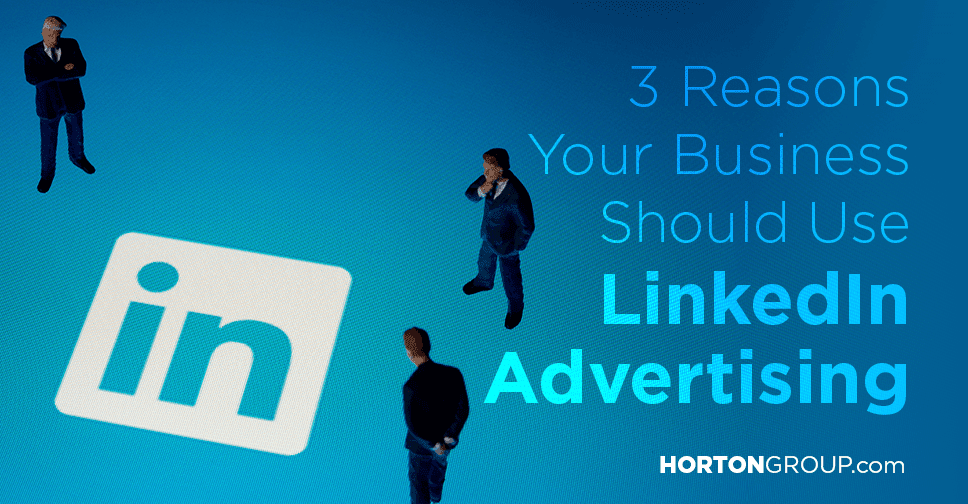 3 Reasons to Use LinkedIn Advertising for Your Business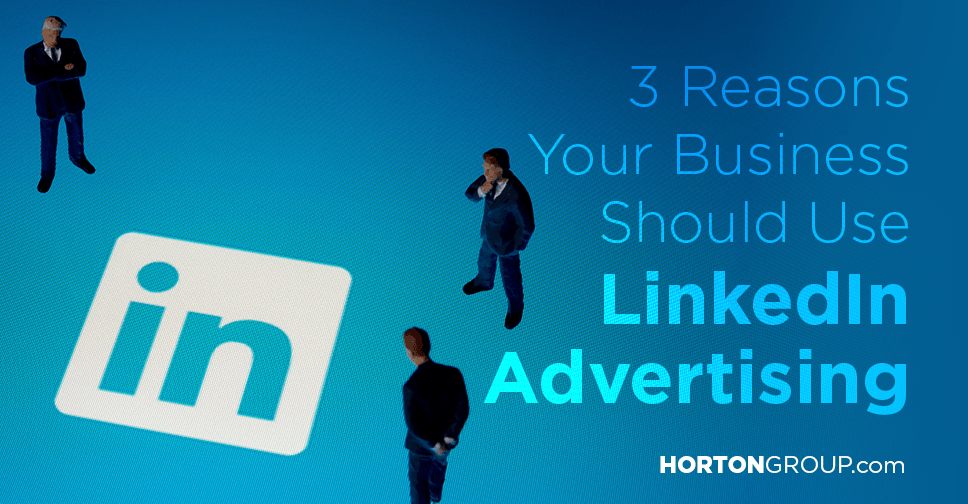 Is advertising on LinkedIn right for you? Let's start with the basics: if you're in the business of making your clients' lives easier, better or more productive, LinkedIn advertising is the way to go. If you can identify your key customer by role, industry, job title or skill, LinkedIn was made for you. In other words, if your business is B2B or even B2 (professional) C, then LinkedIn advertising is worth the investment.
1. You Have Something to Sell
With nearly 400 million professionals using LinkedIn, it's well worth wrapping your head around the site's idiosyncrasies. LinkedIn, while not a traditional social media marketing or content platform, offers a highly targeted communication channel for your business. User profiles provide much more detailed professional credentials than other social networking sites and practically begs you to customize your advertising as precisely as possible.
2. You Want Laser-Focused Targeting Options
Odds are, you have AdWords, Facebook and Twitter ads chugging along, kicking out leads and drumming up business. Your reach is broad, but it's not laser-focused. Advertising on LinkedIn rounds out your advertising toolbox by adding that missing precision instrument.
Advertising on LinkedIn is like hitting the bullseye, every time.
LinkedIn's users are self-selected, active professionals and executives. Advertising on the site means putting your content in front of a specific audience. An audience of ideal prospects.
By taking advantage of LinkedIn's highly detailed user profiles, your segmented, customized campaign will not only increase your visibility among your key prospects, but in doing so, it will also attract highly qualified leads. Naturally, putting your business and product in front of leads such as these increases your CTR (click-through-rate) significantly.
3. You Want High Return on Your Social Media Advertising
If you've heard anything about LinkedIn, it's that it's costly. At with a minimum $2 CPC (cost-per-click) or CPM (cost-per-impression), the rate is higher than that of Google or Facebook. However, as we've said before, LinkedIn is focused. It helps you reach potential buyers by job title, skills or interest, industry or company, or role or seniority. Other social networks can't offer that type of precision.
And this is where the beauty and power of LinkedIn really kicks in. Targeted traffic is good traffic. By creating multiple, segmented campaigns you could have 20, 30 or even 50 small campaigns running simultaneously, with each one reaching a very specific and highly-targeted audience.
Think of it this way: Your ideal buyer views an ad written just for them. It speaks to their needs, wants, and desires. It solves a problem and makes their lives easier. Naturally, that potential customer is intrigued. They click and land on your highly-targeted and optimized landing page. Voila! You just attracted a highly qualified lead and are well on your way to converting that lead into a happy customer.
While your LinkedIn CTR will be lower than Google's or Facebook's, the leads will be stronger and your ROI will be much, much higher. It's SEO and SEM at its finest.
Now that's precision.
If you have yet to check out this overlooked social media advertising opportunity, it's worth a second look. Feeling a little overwhelmed? Give Horton Group a call, we can help! 615.292.8642.
{{cta('211de03b-f6a0-4ac4-aa72-3e5128d58f58')}}