The Understated Value of Advertising on Social Media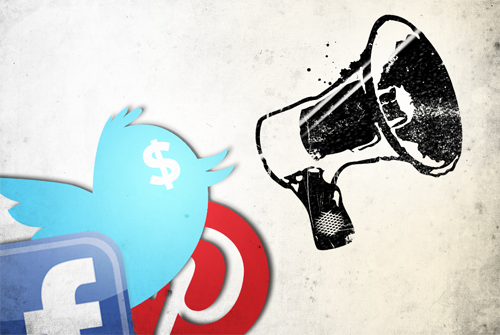 For the price of a Super Bowl Ad (4mil), a brand can buy a promoted trend on Twitter for almost three weeks. Given the audience of advertisings most coveted placement, it may seem like an unbalanced hypothetical to ponder. But more and more advertisers are exploring the potentially undervalued market of Social Media advertisements.
Marketers have tried to figure out how to best use social media to get their message to consumers, often with unproven results. The best example that comes to mind was General Motors announcement last Spring that it had stopped advertising on Facebook, citing questions about the campaigns return on investment. GM drew less of the spotlight last month when they announced they would be returning to advertising social media platforms, including Facebook, to help promote their new Find New Roads campaign.
Social Media Advertising is Growing
A recent report by Nielsen, indicates that 89% of advertisers use free social media tools, while paid social media advertising is lingering closely behind at 75%. Only 6% of the agencies surveyed did not do anything with social media. The market is a maturing field; most advertisers and agencies have been using paid social media advertising for less than three years, with 20% indicating that they had only started in the last year. The report also stated that 64% of advertisers indicated they expect to increase their paid social media advertising budgets in 2013.
Marketers are increasingly viewing paid social media advertising less as its own independent medium, and more as an integrated tool used to supplement other tactics. In an increasingly fragmented media landscape, the goal of social is to reach and engage a defined audience. Paid SMM has become a key addition to achieving branding objectives. The biggest debate over social media is often focused on whether the medium is inherently effective or ineffective. Though, gauging real-world performance depends mostly on how well it is being implemented.
Social Advertising is still largely driven by one medium, Facebook. As the largest social network, Facebook accounted for over $1 billion in ad revenues last quarter. Facebooks ad strategy has sharpened over the past year and is now centered on capitalizing on its most valuable real estate: The News Feed.
In-stream advertising has become the most promising format for advertisers, especially given the current growth of the mobile device market. Mobile advertising is rapidly becoming a more desired medium as usage habits shift across all platforms. Facebook has recently allowed advertisers access to FBX (Facebook Exchange), an ad exchange offering customized placement for different ads, including mobile devices. In addition, Facebook continues to make large efforts directed at quenching advertisers appetites for stats with performance-based analytics such as cost-per-action metrics launched just last month.
Twitter has mirrored an in-stream ad product similar to Facebooks. Though, with a relatively smaller user base of around 200 million, Twitter is pulling in a slightly smaller estimated $150 million a quarter1 in ad revenue. One key aspect of Twitters ad capacity is the ability to target users by keyword. Ads targeted by keywords will help Twitter exploit a unique selling point as a real-time news and information source. Video ads could also prove powerful for Twitter, as they have sought to position themselves as an ideal companion app for TV and video content.
As of July 2012, Americans were spending an average of 12 hours per month on social networks, according to the report by Nielsen. More specifically, Americans between the ages of 18 and 24 spend more than 20 hours per month. Now consider that 46% of Tumblrs active user base at a global level is between the ages 16 and 24. These type of statistics propelled Yahoo to buy Tumblr earlier this week. This 1.1 billion dollar buyout points to Yahoos efforts to join an ad ecosystem based on instream and mobile ads. If Yahoo can successfully monetize Tumblr without aggravating its user base, they will need to allow advertisers to be more creative on this extremely visual platform.
Digital marketers are increasing budgets and using social media in conjunction with other forms of advertising in order to stay on top of consumer demands. The rise of mobile could potentially further propel social networks to a larger market share of overall ad spending. Both Facebook and Twitter have passed the 50% mobile usage mark, and Tumblr transitioned to mobile long before the Yahoo acquisition. With cable companies losing more battles each day to rising competition like Netflix, coupled with recent skepticism of print advertising, social advertising may well be positioned for more growth than is currently expected.
Horton Group has been working hard to transition towards the rise of mobile. We are more than capable of managing social media advertising campaigns to put you a step ahead of the competition. Feel free to reach out at any time to see if we could help each other grow.
Sources:
nielsen.com/content/dam/corporate/us/en/reports-downloads/2013%20Reports/Nielsen-Paid-Social-Media-Adv-Report-2013.pdf
intelligence.businessinsider.com/the-best-guide-to-social-media-ads-2013-51
globalwebindex.net/what-has-yahoo-actually-acquired-a-snapshot-of-tumblr-in-q1-2013/