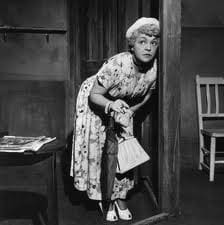 The Three Faces of Eavesdropping on Facebook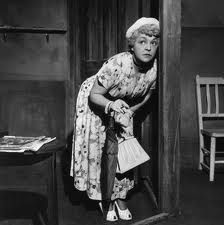 Lets face it; we all want to know everybodys business. One question that peaks a persons interest as much as anything is: Arent you just a little curious? Theres more excitement in that statement than a January White Sale!
Facebook capitalizes on that question and the right steps for best using your Facebook page can capture the attention of your fans and potential customers. Three Timeline features – pinning, highlighting and milestones, can change the number of people who interact with your content quicker than fourteen women charging for that last set of sheets.
Lets take a look
# 1. Pin a Post
Pinning is an update that ensures that you stay at the top of your Timeline and wont slip down as you continue to add other posts.This will build your fan base and/or your email list. Offer something in exchange for the Like or a fans name and email.
This will build your fan base and/or your email list. Offer something in exchange for the Like or a fans name and email.
Pin something on your page that you want first-time visitors to see first.
Consider creating a welcome video and posting it on your page as a status update. Then pin it so it stands out to all first-time visitors.
# 2. Highlight a Post
A highlighted post is a status update that you selected to expand across your Timeline, taking up the space of both columns; it helps you draw more attention to the most important content on your page.
Highlight your customer testimonials. Each time you have a rave review, include the testimonial and an image of that customer in a status update and then highlight it.
You might want to make it a habit to always highlight Facebook posts that promote your blog posts.
Use highlighted posts to explain a new service or program to your fans and create multiple images to roll out over a designated period of time to grab attention.
# 3. Create Milestones
Milestones are a great way to tell the story of your business through words and images. They can appear anywhere on your Timeline, depending on the date you designate.
Use an image in your milestone that grabs everyones attention. Make it special; make it memorable.
Include a call to action with a link to more information in your milestone. You don't just want to inform people you want them to grab that sheet and run with it. You build a stronger relationship with your fans with this strategy and sell more programs.
One of the BEST uses of a milestone is to highlight the accomplishments of a team member! Recognizing them only creates greater customer appeal.
Just think of that gigantic white piece of butcher-block paper with the words WALLYS WHITE SALE! and then pin, highlight and milestone your way to attention-getting content! Harriet, grab that last set of pillowcases