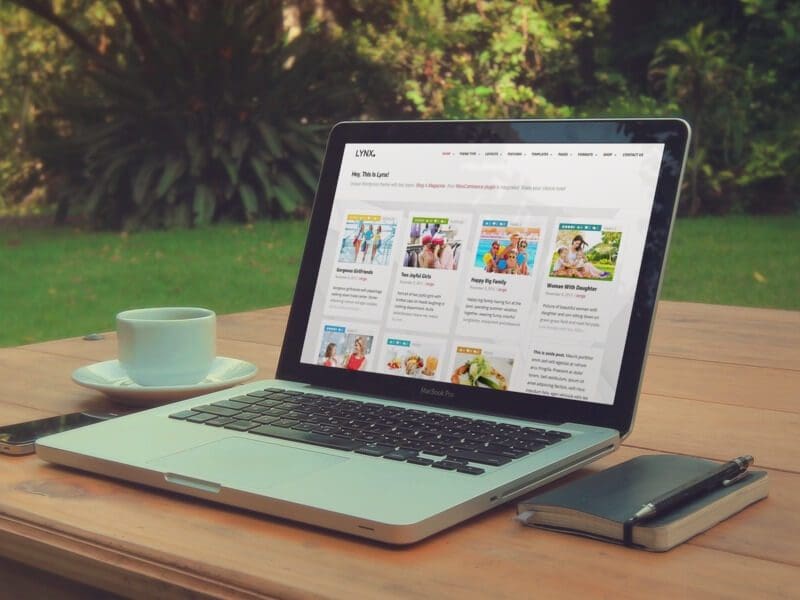 Squarespace for eCommerce
There is no shortage of tools for selling your products online. Shopify, Netsuite, Bigcommerce, Magento, Woocommerce, and the list goes on. There are plenty of reasons to build an eCommerce store and generate revenue online, but there also seems to be just as many options to accomplish it. In many cases, Squarespace is the best one. Here's why.
Squarespace for Content Management
I think the most important thing to point out right out of the gate is a major value add of Squarespace that isn't specific to their eCommerce functionality. Squarespace is supremely intuitive to use. Recently, there has been a big push in content management systems taking a do-it-yourself approach to website design. In our experience, we've found that no one does that better than Squarespace.
That's not to say taking advantage of Squarespace's Developer Platform, and using highly custom code to advance the functionality of your website isn't advisable. It is. However, every business's resources are different and some might need a website they can manage themselves.
Squarespace for eCommerce
Squarespace carries that intuitive user interface for content management over to their eCommerce functionality as well. Adding and managing products is easy. Setting prices and controlling inventory is simple. Even printing packing slips is straightforward.
When creating a new product, you'll be prompted to select whether that product is physical, digital, or a service.
Depending on what you're selling, you'll select one of the above options. Once you've created that product, you have the ability to easily edit all of that product's information like its description, its associated image, its price, and more from the edit product page.
After you create all of your products and enter all of the associated information, you can easily manage all of your products going forward from your "Manage Product" screen.
Simply put, there are no surprises when it comes to Squarespace eCommerce functionality. They've done a great job of making eCommerce simple without sacrificing features and benefits.
Squarespace for Marketers
A common misconception surrounding eCommerce stores is that once you build it, customers will come and start buying. In a perfect world, that's exactly how it would happen. However, your eCommerce website isn't the Field of Dreams. Squarespace offers great built-in search engine optimization, social integration, and real-time analytics to ensure you're reaching new customers and they're leaving happy.
Knowing where your customers are coming from online can be hugely valuable. If you notice that 40% of your traffic is coming from Facebook, it might be a good idea to start a Facebook advertising campaign. Squarespace also tells you what search terms are getting visitors to your site. If you're a web design agency like Horton Group, and people keep coming to your store after searching "web design nashville", it might be a good idea to target that search term with more website pages and blog posts. All of these insights come standard with Squarespace eCommerce.
Squarespace for Companies
It's worth pointing out that some of the best brands in the world use Squarespace and Squarespace eCommerce. Some examples of companies using Squarespace include Lyft, Contently, and SURFACE Magazine. View a more extensive list of Squarespace customers here.
As an illustration of the capabilities of Squarespace, let's take a look at SURFACE's website.
SURFACE is an American magazine covering the topics of architecture, art, design, fashion, and travel. You'll notice if visiting their website from a mobile device, that it is completely mobile responsive. Thanks Squarespace! Navigation is intuitive as they take advantage of a drop down menu in the main nav bar.
If you arrived at this website and were wanting to purchase an issue, all you'd have to do is click "Purchase Issues" under the Magazine tab. You'd then be directed to a listing of all their issues which can be purchased through Squarespace eCommerce functionality. Here's a view of their latest issue. To purchase, you'd simply click add to cart, enter your payment information, and the August issue of SURFACE's magazine would be yours.
It's also worth pointing out that SURFACE sells subscriptions to their magazine, which shouldn't come as a surprise. But how does that work with Squarespace's product type choices consisting of physical, digital, or service? Squarespace allows you to take advantage of other eCommerce tools like Subscription Genius in order to deliver all kinds of custom product types to your customers.
Recommending Squarespace
We've built massive websites on Squarespace. We've built small websites on Squarespace. We've built eCommerce stores and marketing websites on Squarespace. The possibilities are near endless when using their platform, and that's a big reason why Horton Group is a Squarespace Circle Member.
If you're looking to develop an eCommerce store, consider Squarespace. If you're looking to partner with an agency that specializes in Squarespace development, consider Horton Group.