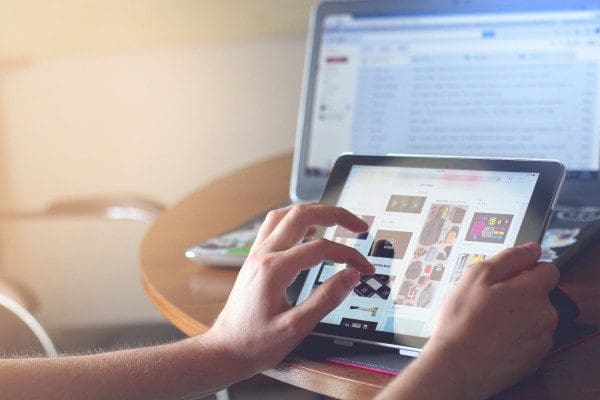 How To Close Leads Into Customers
Are you attracting qualified traffic and adding new leads to your contact database? Great! But you are not finished. You need to act on all those new leads you've been generating. Remember, inbound is not just about marketing; it also extends into sales. Here we provide recommended tactics for turning your new leads into delighted customers.
CRM
The first step to successful inbound sales is implementing a CRM system. A CRM allows you to organize information for all your contacts across your organization. In addition, it helps you easily track lead interactions and assign leads across your sales team. With the capability to easily manage your pipeline and monitor deals in real time, you will be better equipped to effectively close customers and replicate what is working across the organization.
Tips for Using CRM
Focus on Retaining Your VIP Customers.

Your best customers should not be an afterthought. You should be focused on maintaining strong customer relationships and understanding the signs that something may be going awry. According to

Bain & Company

, just a 5% increase in customer retention can result in a 75% increase in profitability.



Personalize Your Follow-ups.

To create a strong relationship with your lead, you need to focus on personalizing your follow-up efforts. CRMs make this easy. For instance, personalization tokens allow you to easily reference details about your lead within the body of your email. You can also review your lead's interaction with your website and other online marketing assets to ensure your message is targeted to their needs.
Additional CRM Resources
How to Use Customer Relationship Management Software
A Quick Tour of HubSpot CRM and Sales
Email
Another helpful tool for closing leads into customers is email marketing. Email marketing can be used to nurture your leads by providing valuable interactions that increase trust and build relationship. The key here is to send emails that each lead will find relevant to their particular needs and problems.
Email marketing is measurable, sharable, and cost effective, and is one of the best tools you have at your disposal for enhancing the customer relationship.
Tips for Creating Successful Emails
Create Buyer Personas.

Make sure that you have well developed buyer personas and refer to them frequently. These are your guides in personalizing your messaging across various channels. You will also use them to segment your contacts to ensure your email sends are relevant to each contact.
Measure Success.

Make sure to measure the success of your email sends to determine what is working and what isn't. Most email marketing tools will provide you with the ability to review opens and clicks as well the deliverability rate. By analyzing the results of your sends, you will improve email marketing performance and achieve greater returns over time.
Additional Email Marketing Resources
12 of the Best Email Marketing Examples
15 Email Marketing Tips for Small Businesses
Marketing Automation
When used correctly, marketing automation can be a great tool for closing leads into customers. Even with limited staff resources, you can run complex marketing campaigns and personally connect with contacts in a way that would otherwise be impossible on such as large scale.
Marketing automation will help you maintain consistency, save time and money, and, best of all, improve lead nurturing. Some of the most popular full-service marketing automation solutions include: HubSpot, Marketo, Oracle, and Infusionsoft. These tools all offer a full suite of solutions, from email marketing to landing page creation to social media marketing and more.
Marketing automation software helps to ensure the consistency of your marketing activities across various channels and allows you to easily track various lead interactions, resulting in better follow-ups.
Tips for Successful Marketing Automation
Start Simple & Scale Over Time.

When beginning with marketing automation, it can be tempting to try and segment all your potential nurturing campaigns, but you should refrain from trying to do everything at once. This will just overwhelm your team and create room for error. Instead, prioritize what's most important and start there. Over time you can determine what is working and what isn't and iterate based on your findings.
Focus on the Buyer's Journey.

View where your buyer is on their journey to purchase and tailor your messaging appropriately. You don't want to hit your buyer with a pricing sheet too early or present them with an awareness offer late in the game. Targeted workflows tailored to each stage of the buyer's journey will result in better and more qualified leads.
Additional Marketing Automation Resources
What is Marketing Automations
10 TIps on Making Your Marketing Automation Less Robotic
Closing leads to customers is an important, but often forgotten, part of the inbound methodology. By providing value at the right time with a personalized nurturing strategy, you will be able to hit your sales goals and improve profits for your business.