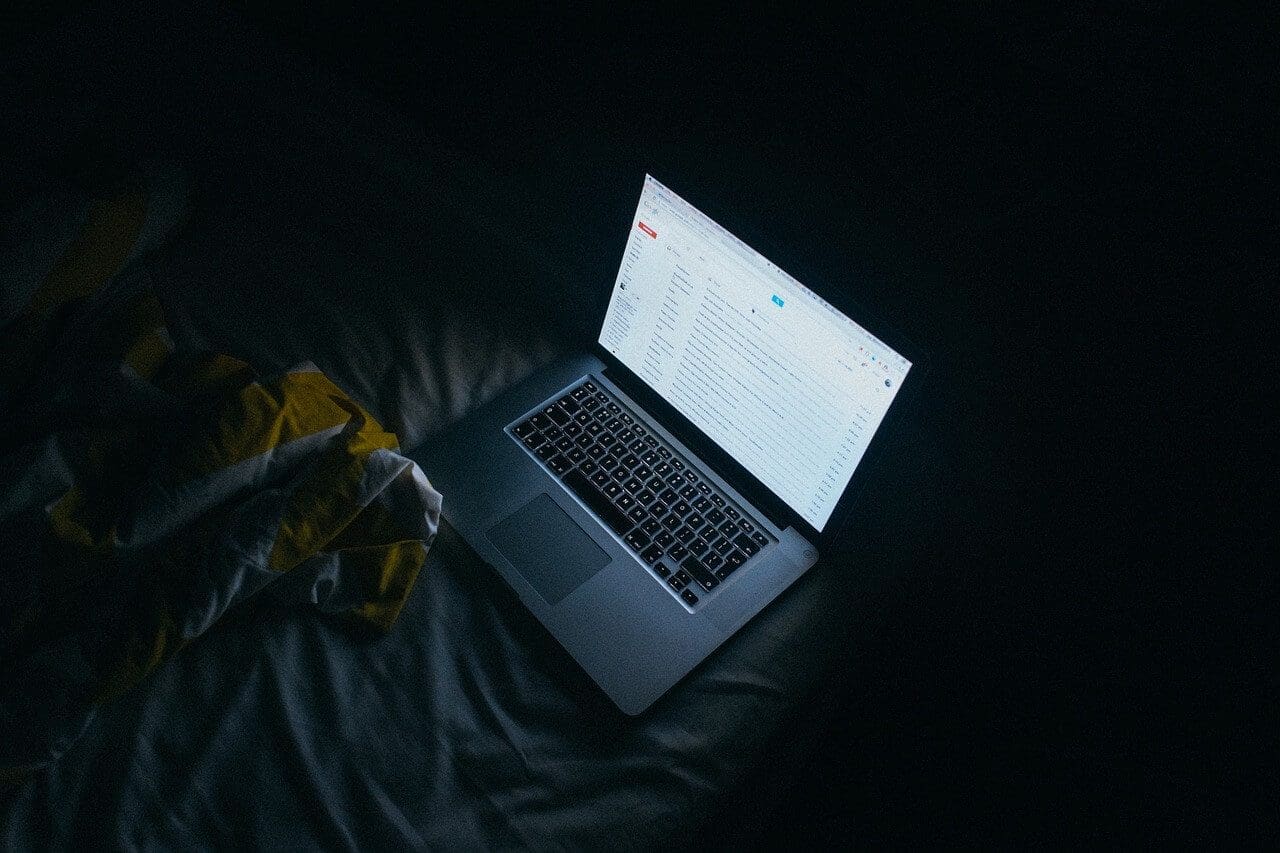 Tips: Email Marketing 101
Like many things in life, email just keeps getting better (and more sophisticated) with age. Last year we determined that email was, indeed, alive and kicking. This year, we're happy to stand by that assessment, but we also recognize that the competition for eyes and clicks is fierce.
Before we explore the benefits of email marketing, let's pause and take in a few email-related numbers:
Radicati

estimates that there are nearly four billion email users around the globe.

More than half of the people on Earth use email.

The average email user receives 100 emails per day.

Email is nearly 40 times more effective at acquiring customers than social media.

Emails with social sharing options

increase clickthrough rates by 158%
And with that, we present 11 incredible tips including reasons why your business needs to start sending emails.
Great Emails Are Inexpensive (But Never Cheap)
Designing a traditional mail campaign that stands out from the crowd of generic template postcards isn't an easy feat. And by the time you factor in labor, postage, and materials, old-fashioned bulk mail seems pretty, well, bulky. Fortunately, this is where lean and never mean email marketing comes to the rescue. At a significantly lower cost as compared to traditional outbound marketing channels, email is a great way to get your brand in front of a diverse audience. HubSpot's basic plan, for example, is just $200 per month and includes not only email, but also content creation tools, content optimization, social media, and marketing analytics.
Your Customers Actually Want Your Emails, So Send Them!
Think about it: email allows you to send the valuable content that your clients are looking for and that they've asked to receive. Unlike postcards for pest control services and life insurance policies addressed to "Current Resident," respected email platforms such as HubSpot, Emma, and MailChimp generally only send messages to those who have signed up to receive them. As you're targeting individuals who have already expressed an interest in your products or services, this typically makes for significantly higher conversion and satisfaction rates. And, because you're paying for the services, you may as well use it. Find an email platform that you're comfortable with and take advantage of it! Get the most out of your email marketing campaigns and plan on cranking out great content on a weekly, bi-weekly, or monthly basis.
Build Credibility With Amazing Emails
People want to do business with people they know and trust.
"Treat your contacts as you would like to be treated. Send relevant, personalized emails that add value and strengthen relationships. If you wouldn't want it in your inbox, your prospects probably won't either," says Joey Dye, a project manager at Horton Group. "I enjoy the opportunity to engage and cultivate relationships with a particular audience on a highly personalized level."
A regular email schedule helps you build relationships and credibility with your clients. If there's one thing this native Michigander doesn't need, it's more Michigan swag. Yet the pretty, twice-weekly emails from The Mitten State will eventually make this Tennessee transplant nostalgic enough to buy yet another super-soft tee.
Put A Face To Your Company's Name With Personalized Emails
Thanks to the marvels of modern technology, email personalization is a lot easier than you may think. Engage and captivate your readers by using dynamic tags like [firstname] allow you to personalize your email content using information you already have safely stored in your CRM. Take, for example, this message I recently received from the Southern Poverty Law Center, which uses the [firstname] dynamic tag:
Or, schedule emails to hit your subscribers' inboxes on special occasions or milestones like birthdays, anniversaries, or to mark accomplishments, like this email from Headspace:
Smart Segmentation Makes Your Business Better
Email marketing is made for segmentation. The better your data and the more sophisticated your CRM, but better your segmentation. Like personalization, segmentation allows you to reach a targeted subset of your email contact list. Some of the most common ways that business owners can segment a list are by lead status, demographics, or location. Marketers who use segmentation enjoy improved engagement and higher conversion rates.
"We use HubSpot because it offers the ability to easily segment lists based on a wide variety of criteria. You can also use workflows to automate email sends based on specific triggers you set within the tool, such as when a contact fills out a form, visits a particular website page, or abandons a shopping cart. This helps ensure you are sending the right email to the right audience at the right time," notes Dye.
LinkedIn does personalization and segmentation especially well, sending weekly updates on local job opportunities, segmented by region, that line up (more or less) with my interests. Note that they've even highlighted companies where fellow Dragons are making their marks.
Boost Sales With Incredible Email CTAs
Capitalize on impulse buying and drive sales with a strong call to action. Pro tip: Don't litter your email with CTAs! One should do the trick. Keep your message short, simple, and to the point. With a single click, you can direct your readers to an auto-filled form. Take a look at this offer from Cooking Light:
Email Marketing Has Great ROI
The ROI of email marketing is absolutely incredible. According to the Direct Marketing Association, email delivers a 4300% return on investment. Although you may see a higher response rate from direct mail, the Harvard Business Review notes that direct mail costs about 100 times as much as email.
Simple Email Campaigns Are Easy
For anyone who has navigated the USPS bulk mail guidelines, email marketing is refreshingly simple. All you need to do is find a professional-looking template that lines up well with your company's branding, make sure you have a clear goal in mind, cook up some solid content, and hit send.
Email Is Immediate
In stark contrast to the previous example, direct mail is incredibly time-consuming and complex. I'd like you to pause for a moment and think about the hours you or your team may have spent writing, designing, revising, printing, and prepping direct mail. Then, consider the arduous 7-14 days spent twiddling your thumbs, waiting for the mailing to hit.
With email, the labor is minimal, your content is interactive, and the results are virtually instantaneous. The wait is over.
Email Tracking And Metrics Can Make Your Business Smarter
There are so many ways to craft brilliant email campaigns ranging from content optimization to phenomenal subject lines to killer CTAs, but the really cool thing about email marketing campaigns are email analytics. Data! We love data!
Here are a few key metrics and KPIs you should track:
Clickthrough Rate:

The CTR is the percentage of recipients who clicks on one or more links in your email. It's calculated by dividing the number of clicks by the number of emails and then multiplied by 100. For example, if you sent an email to 1000 clients and enjoyed 50 clicks, then your CTR is 5%.
Conversion Rate:

Your conversion rate is the percentage of readers who not only clicked on a link, but they also completed an action (such as filling out a form or downloading an offer.)
Bounce Rate:

This one is pretty self-evident. Your bounce rate is the total percentage of emails that could not be delivered to an inbox. Be careful! Too many hard bounces (those caused by sending a message to an invalid email) may make your business look spammy in the eyes of the all-knowing internet services providers (ISPs).
For a comprehensive list of email related statistics and marketing metrics, click here – 50em.com's email marketing stats resource.
Improve Your Social Media Marketing With Email Marketing
Emails are great all by themselves (and often drive traffic to your social media channels), but they also make for great content to feed to your hungry social machine. Get the biggest bang for your buck! Be sure to include links to social in your emails and post a link to your email content across your social platforms.
If you want to take things a step further, check out ClickToTweet, and create ready-made easy tweets for your emails.
Although the world of email marketing is changing and expanding, there are plenty of great reasons for your business to get on board! To learn more about developing custom email campaigns, give Horton Group a call at 615.292.8642 or, drop us a line. We are recognized as a top Digital Marketing Company on DesignRush.