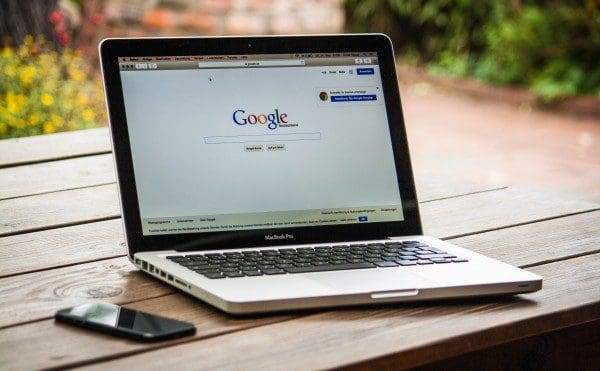 SEO Explained
In a nutshell, SEO is what it takes to increase your organic (non-paid) search engine results. Thankfully, the days of keyword stuffing and meaningless spider-grabbing content are long gone, but modern SEO is alive and well and savvy companies are well-served by investing in quality search engine optimization. As the algorithms of search engines like Google improve, so must your on-site SEO practices.
SEO is a marketing disciple that is focused on boosting your website's visibility to the top of the search engine results page (SERP).
SEO is creative
SEO is technical
"As Google becomes more sophisticated, one of the major factors influencing on-page optimization is relevance. How relevant is your page to the query? That's how you have to think when you're developing the page. Think of these tasks as a benefit to your end user. You have about eight seconds to influence a visitor to interact with your website. The more interaction and engagement, plus the longer your users stay on the site, the better their experience," (Search Engine Journal).
In this post we'll focus in on what it takes to build a strong on-site SEO presence for your company.
Why is SEO important?
SEO done well can bring you new visitors and qualified leads

SEO done poorly can bury your site (

MOZ

)

It's cost-effective

Consumers trust the internet
FACT: 80-90% of customers check reviews online prior to making a purchase (Forbes).
What are the Key Components of On-Site SEO?
Site Speed

Keywords

Meta Tags

URLs

Content

Internal Links
Why is Site Speed Important to SEO?
Entrepreneur and blogger, Neil Patel, writes: "Recent research found that 47% of your target audience expects your website to load in under two seconds. What's more, slightly more than half of all U.S. online shoppers won't buy from a site if it loads slowly."
Fortunately, tools like Google's PageSpeed Insights can help you analyze the content of your website and make sure that it loads quickly on both mobile and desktop devices. The tool also generates suggestions for making your page load more quickly.
Do Keywords Still Impact SEO?
Yes. Keywords emit signals that attract search engines to your site and search engines drive targeted visitors to your website. So yes, keywords are important component of inbound marketing. Unlike the tunnelvision of SEO machines of yore, however, keywords are but one of many inbound strategies for boosting visitors, acquiring leads, and converting those new leads into happy clients.
Using sophisticated SEO tools from companies like HubSpot and Moz, businesses can develop targeted keyword strategies for their entire website, which, over time, helps boost organic search engine rankings and click through rates.
What's the Big Deal With Meta Tags?
Title tags (or title elements) define the title of a document to both search engines and readers. These tags preview your content and when done well, are short, clear, descriptive and keyword rich. For optimal viewing on Google, limit titles to 50-60 characters.
Meta descriptions, while not factors in search engine rankings, are extremely important in achieving click-through rates from SERPs. These little paragraphs let you advertise your content to searchers and to let them know whether or not your website has the information they're looking for.

Heading tags are important for both SEO and for readability. Limit yourself to one H1 title tag per page, but you can use multiple H2s through H6s to help with usability and content organization.
What's in a URL?
The Universal Resource Locator is the address of a page on your site. A good URL is short and clear and shows the hierarchy of the information on the page to help determine page relevance. A descriptive URL helps visitors know what your page is about. Moz writes, "URL structure is important because it helps the search engines to understand relative importance and adds a helpful relevancy metric to the given page. It is also helpful from an anchor text perspective because people are more likely to link with the relevant word or phrase if the keywords are included in the URL."
Content is SEO
Content is the meat and potatoes of your SEO. While the technical aspects of SEO — like headlines and tags — are important, your content is where it's at. As search engines like Google crawl your page, they're looking for relevant, meaningful, and linkable content. Your content should clearly explain the goods, products, or services that your company offers. Refer to your keywords, but above all else, think about what your audience's needs, what they want to know, and how they want to receive that information. Authoritative website content and thoughtful blog posts that position your company as an industry leader can dramatically improve your on-site SEO.
Internal Links
Linking pages to other pages on your site not only helps strengthen your keywords, but it also helps Google determine where to rank a specific keyword. "Linking internally—between service pages and blogs—helps improve the crawlability of your site, showing Google the site's most important pages" (Search Engine Journal).
Real World Example – Kenny Pipe & Supply
Title: Waterworks Solutions | Kenny Pipe & Supply
Description: Waterworks Kenny Pipe & Supply carries specialized commercial waterworks supplies like drainage and erosion control and water, storm and sanitary sewer …
Headings: Waterwork | Waterworks Solutions | Look to Kenny Pipe & Supply for long-lasting sewer, septic, drainage, and waterworks supplies
Content: At Kenny Pipe & Supply, we deliver quality products and smart solutions for commercial and industrial septic, drainage, water, sanitary sewer, and stormwater management applications. Public utilities, private waterworks specialists, property developers, and contractors rely on Kenny Pipe & Supply for fast delivery and top-notch customer support. Our well-trained staff works closely with our clients to recommend products that will best meet industry regulatory standards.
Images, Titles, and Alt Text: "alt="water supply tank waterworks industry"
URL: http://www.kennypipe.com/waterworks/
For help with your SEO or to build a website that converts, contact Horton Group.