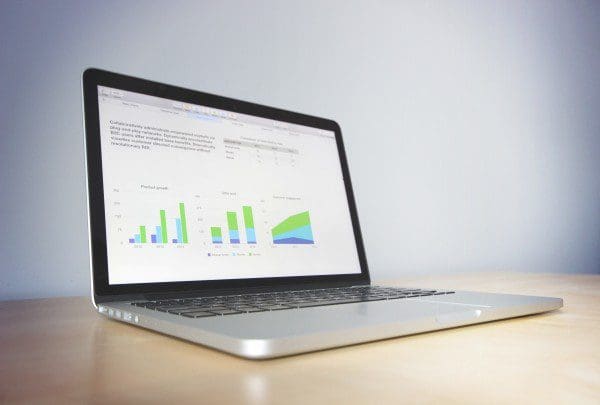 HubSpot Highlight Series: Reporting and Data-Driven Marketing
Today we're going to start our HubSpot Highlight Series, a sequence of blog posts that discuss HubSpot's merits as a marketing automation tool. As INBOUND approaches, we at Horton Group want to make sure our belief in and partnership with HubSpot is not just known, but understood. The marketing tools at your disposal once you've made the jump to HubSpot won't let you down. Let's first talk about HubSpot's Reporting Tools.
The Marketing Dashboard
HubSpot's Marketing Dashboard provides an overview of how well your website has been performing in recent weeks, months, or years depending on what scope you'd like to see. As normal, HubSpot provides you with percentage increase or decrease in performance for visits, contacts, and customers. Digital marketing isn't just about getting visitors to your website, it's about generating revenue for your company. HubSpot allows you to visualize your success or struggles in generating revenue from this page which updates automatically.
Also on the Marketing Dashboard, HubSpot gives you information regarding the success of your landing pages, blog posts, emails, and contact database. At a glance, a small business owner, marketer, or C-level executive can gauge their marketing performance and track the results of their or their team's efforts. This dashboard can also be customized and add-ons can be purchased to develop a dashboard that works for you.
The Sources Report
What's more important than knowing how many visitors are on your website? Understanding where they're coming from. The Sources Report within HubSpot breaks down where your traffic is being directed from, whether that's organic, referral, direct, or social channels. If you start a social campaign during the first week of November, and your Sources Report shows a spike in the percent of traffic coming from social channels, you're able to make smarter decisions about the types of social campaigns you need to run going forward. This hints at something we'll touch on a bit later, but all of these reports need to be analyzed frequently. It's a good marketer's job to draw insights from them.
The Social Reports
It's sometimes very difficult for companies to not only justify social media marketing, but prove some kind of return on investment. HubSpot's state of the art Social Reports tool makes that very easy. There are reports covering how many times you've published, how many interactions occurred on those posts, how much traffic came to your website as a result of social publishing, and how many visitors from social converted into leads for your business. All of these reporting features update automatically once you've connected your social accounts to HubSpot. This creates the opportunity for the marketer to spend their time analyzing results and to make improvements to strategy, rather than taking the time to create and update the reports themselves.
More Reporting and Data-Driven Marketing
There are plenty of other reports that come standard with any HubSpot subscription, like the Keyword Report, and the Competitors Report, as well as analysis on the performance of specific blogs posts, landing pages, and website pages. Needless to say, there is no lack of information, which is a big reason why Horton Group is a HubSpot Silver Partner. Simply reviewing marketing analytics and data every quarter isn't enough. In today's ever-changing world of marketing, top performing companies draw insights from reporting tools from day to day and approach content creation and promotion with agility. HubSpot's tools make drawing valuable insights from explicit data very easy.
If you'd like to learn more about HubSpot or Horton Group's approach to inbound marketing, download our free offer below.