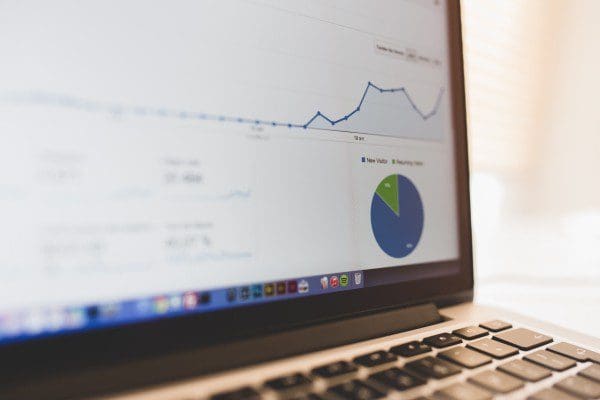 Is Growth Driven Design Right For Your Business?
A commonsense approach to website design has been unleashed and it's a powerful option for many businesses and organizations looking to get the most bang for their web development and digital marketing dollars. Is Growth-Driven Design right for you?
What is Growth-Driven Design?
First, a few words about Growth-Driven Design (GDD). For many businesses, GDD is a smarter, more efficient take on website design. GDD is a retainer-based model that promotes flexibility and adapts to your organization's changing needs. GDD takes the guesswork out of website design and the iterative process is a thoughtful and manageable one. Closely integrated with sales and marketing, GDD helps you learn more about your visitors, leads, and buyers and makes it easier for you to focus on selling.
Unlike traditional website design, which can be overwhelming and time-consuming — and often results in websites that quickly become outdated — GDD unites website design and development with marketing and relies on continuous testing and analysis to achieve optimal user experience, search engine ranking, and lead generation.
Is Growth-Driven Design Right for Your Company?
Maintaining a relevant, and up-to-date website is a tall order for many small to mid-size businesses and can be especially difficult for nonprofit organizations. The costly process is time consuming and can take a toll on tight budgets. Companies that plan on a complete redesign every 2-3 years, may feel as though they're reinventing the wheel with each iteration, basing design and content development on assumptions. GDD addresses these problems is perfect for companies looking for the greatest ROI possible, measurable results and for those who need their online presence to grow with them.
A full-service GDD process includes a discovery phase to better understand how your prospects and clients use your website, analyzing what works and what doesn't. Using these findings, agencies develop a launchpad site — one that focuses on your most critical needs — giving you the immediate functionality you need while affording you the opportunity to assess initial assumptions for future improvements. The agile process spreads costs over time, allowing organizations to continuously improve their online presence and digital marketing efforts.
With GDD, clients enjoy the benefits of a new, content-driven website much more quickly. GDD incorporates industry-specific market and client data and immediately targets your top-level priorities. A traditionally designed website may take up to six months to launch, while a GDD minimum viable product launch (MVP refers to those critically important items on your checklist) site can be up and running in as little as eight weeks. Not only do you enjoy a new site more quickly, but GDD sites are easy to improve, revise and modify based on your changing needs and user feedback. Higher level functionality is added as your priorities dictate and as ongoing research and analysis indicates.
However, as appealing as the process may seem, it may not be the right choice for every company. Enterprise-level businesses and government agencies, for example, may not have the internal agility to move as quickly as a well-managed GDD process dictates. And larger eCommerce websites or those with multiple third party integrations may be too complex for launchpad site deployment.
In short, Growth-Driven Design minimizes the need for future costly website redesigns and provides many businesses and nonprofit organizations with the best that modern web design and inbound marketing have to offer: mobile first design, ongoing research and analysis, and optimized lead-generating content.