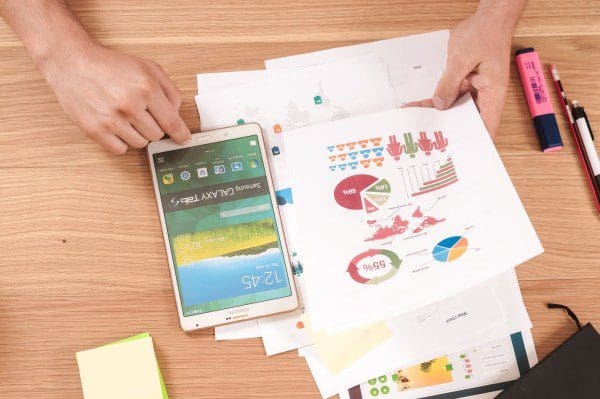 Return On Investment and Inbound Marketing
Today's marketing environment is ever-changed, fluid, and on-the-go. Yesterday's standard approach to marketing: interruptive advertisements, flashing ad banners, generic messaging, tired slogans, and unread direct mail are relics of the past. Inbound marketing is an adaptable approach to marketing that meets your clients where they are with custom content that the need. Content that guides them through the sales journey from website visitor to lead to satisfied and loyal customer. Marketing teams who practice inbound marketing, small business professionals, and entrepreneurs that rely on agencies who specialize in inbound can expect solid, results-driven metrics to support the efficacy of their digital marketing efforts.
10 Ways We Can Prove that Inbound Marketing is the King of ROI
The Numbers Don't Lie
In a recent State of Inbound analysis by Hubspot, marketers from around the globe reported a clear payoff with inbound campaigns. Furthermore, marketers who could prove positive ROI we 2x more likely to see increased budgets as compared to those who couldn't. "The lesson from the data is clear: Inbound creates higher ROI. Tracking and proving ROI makes marketing teams more successful" (Hubspot).
Your Customers Say So
Nearly 80% of consumers believe organizations that create custom, relevant content are committed to building solid, lasting relationships.
Your Website is Hopping
Businesses who practice inbound marketing and are dedicated to keeping their website content fresh, see the most traffic.
Inbound Marketing Costs Less
With inbound marketing, you earn your clients' trust. With outbound marketing, you pay for their attention (if you're lucky.) 44% of of all direct mail goes unopened, 86% of people ignore TV advertisements. 84% of 25-34 year olds have left a website because of intrusive advertising (Mashable).
Sales Teams are Closing the Deal
Companies that customize content and personalize web experiences are able to quantify and report an average sales increase of 19% (Hubspot).
Inbound Marketing Plans are Based on ROI
With inbound, you can predict your marketing's impact on your bottom line. "Inbound marketing not only offers the metrics you need; its strategy also ensures the predictability of a sales funnel, moving prospects toward a purchase in measurable increments." (Weidert Group).
Everyone's Doing It
Okay, not quite everyone, but Demand Metric reports that 90% of organizations are using content marketing and the Content Marketing Institute reports that 93% of B2B marketers use content marketing strategies.
Marketing Professionals Are Committed
More marketing professionals are committing to quality blogging efforts than ever before and 29% of consumers want better blogging content (Hubspot).
Organizations are Getting Behind Inbound
73% of B2B companies have an employee dedicated to inbound marketing strategies (CMI).
Inbound Provides the KPIs Your Boss Needs
73% of executives don't believe that marketers are focused enough on results.
To demonstrate the efficacy of your marketing efforts and to determine your ROI, start by looking at these six key performance indicators (KPIs): cost of consumer acquisition (COCA), Marketing Percentage of COCA, Ration of Lifetime Value to COCA, Time to Payback COCA, Marketing Originated Customer Percentage, and Marketing Influenced Customer Percentage. For detailed (but easy to follow) formulas, take a look at 6 KPIs to Make Your Boss a Marketer.