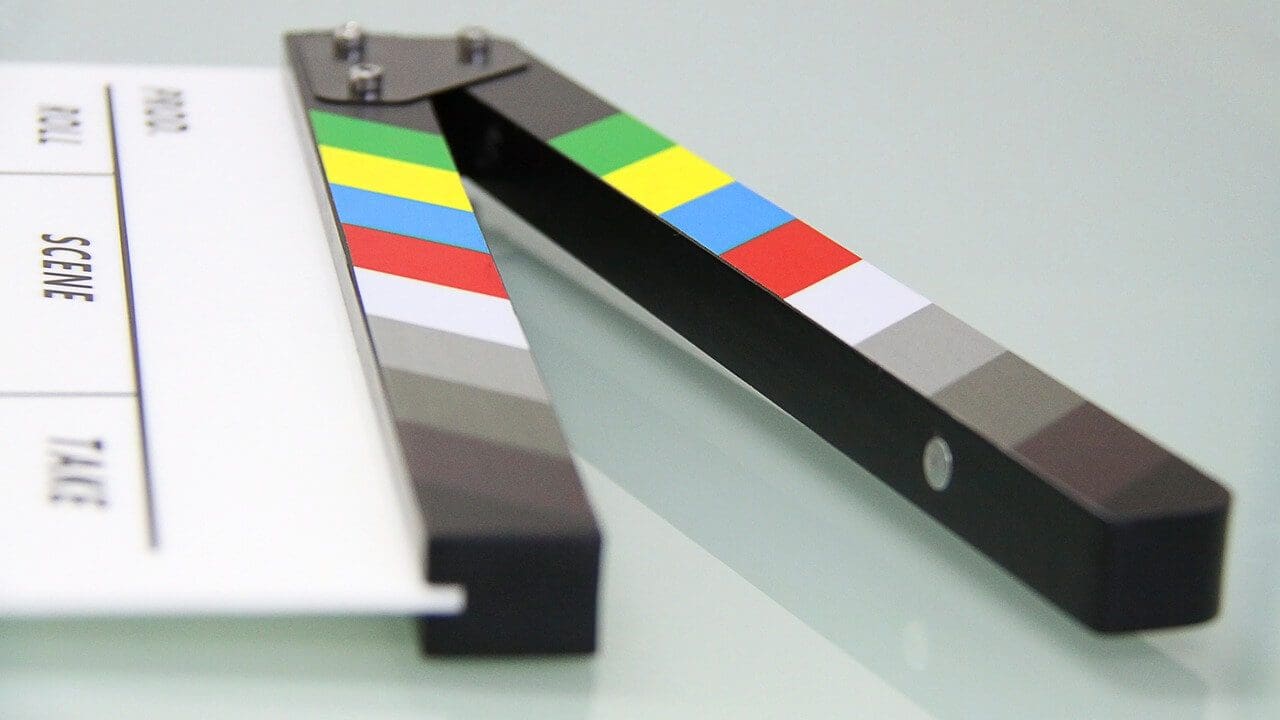 Video Content for SEO and Inbound Marketing
Regardless of the product or service being sold, businesses across all industries and sectors require the same key factor to turn a profit and achieve sustainable growth: new customers! With more individuals switching their TVs off in favor of online streaming and swapping their newspapers for apps, marketing has undergone a complete paradigm shift. Reaching prospective customers today cannot be accomplished through use of the marketing channels of yesterday.
As a business owner, your time is valuable, and the decisions you make need to see a return on investment. The growth in popularity of online video represents a massive opportunity to reach and engage with a vast audience. Video also adds value to your entire online presence and boosts your efforts in Search Engine Optimization (SEO) for your website.
The online world is a revolving door of trends, but video production is here to stay. It has been well-established within the marketing industry that videos are enormously beneficial for those who are not afraid to operate on the cutting edge. Tailor your approach to connect with consumers through the use of video and your growth will sky rocket.
Add Value With Video
Video killed the radio star in 1979, and it's still hard at work in 2017. Today, recent advancements affecting the cost effectiveness of video has been revolutionizing the world of digital marketing. To illustrate the power of video, here are some quick facts:
The average consumers spends 6 hours watching video through social media per week
46% of buyers report having made purchases because of a video they watched
53% of consumers favor User Generated Content videos
8 out of 10 of viewers believe videos are the easiest way to get to know a brand
31% of individuals find videos more impactful than imagery or text
With nearly three-quarters of consumers recognizing a connection between watching online content and making a purchase, there isn't a better option available to convey your brand's message.
For more statistics, you can download Bright Cove's The Science of Social Video.
The SEO Benefits Of Video Content
The stats previously mentioned illustrate a tremendous potential for growth, but don't be fooled into thinking only large corporations will benefit. Videos are a way to deliver a captivating and concise message. Whether it's brand awareness, promotional information, or a simple "how to," businesses of all sizes will reap the rewards by implementing them.
Convey More Information In Less Time
The average person reads 200 words per minute, but a picture speaks a thousand words. And if a picture speaks a thousand words, then a VIDEO speaks millions. Using video instead of written text means you can pack more information into just 60 seconds. Communicating to your consumers through this channel allows more time to convey powerful ideas and concepts. This means closing the gap quickly between the awareness and decision-making stages.
Your Video Can Be Used Across Multiple Platforms
Think of videos as the jack of all trades for inbound marketing. All social platforms and websites have an option to use videos to reach an audience. You don't have to serialize your structure. People like diversified content, so publish organically. Some social outlets only allow 10 to 15 seconds per video, but clever editing can help navigate around restrictions.
Videos Can Help Your SEO by Building Links to Your Blog Posts

Does Your Business Need a Website

, we highlight why your website is the most powerful tool in your marketing arsenal. By implementing video into your content strategy, you are giving customers and potential customers a chance to share your video with their friends and connections. If your video is compelling enough, high quality websites with strong domain authority may be inclined to share your video as well, and this is a big win for your content and your brand. Building links like this is one of the best ways to boost your SEO efforts and climb higher in Google's search rankings.
For more clarity on what defines quality link building you can read our post, Not All Links Are Created Equal: Tactics For Building Only Good Links where we discuss this SEO topic more in depth.
Google Favors Video
Speaking of Google, they love videos and are happy to promote them since their acquisition of YouTube back in 2006. Type any "how to" question into the search bar and chances are the first five results will link to at least one video. Make a lasting impression on your consumer and invest time in creating valuable content to increase your SEO and your search engine ranking.
Videos Help SEO
We discussed the different benefits of videos and the correlation to improved SEO in our blog post How Video Can Boost SEO, but we want to remind you of the importance of utilizing them to advance your search engine results. By embedding a video onto your website, you present an opportunity for quality link building, but also a chance to apply the all-important keywords. Remember that Google can only read text, so its algorithms cannot understand what is in your video without some help. Having a transcript on your page provides an opportunity for the keywords to appear alongside your web video.
It's Easy To Diversify Your Content
Video can be used to introduce a new product or communicate culture through brand awareness. The real beauty is the freedom to develop creatively. As we mentioned before, eight out of ten individuals find videos the easiest way to get to know a brand. With SnapChat and Instagram stories at a 10 and 15 seconds maximum, you can assemble and share quick messages to engage your audience about who you are and what you do.
Consumers Want To Engage With Brands Online
Almost everyone is using social media to connect with friends and family, and businesses are missing out if they aren't utilizing this tool to engage their customers. Online shopping is skyrocketing and consumers are looking for intelligent ways to get the information they need about the products they want. When a brand highlights enough knowledge about the benefits of a product or service, most consumers will click through to make a purchase.
Attracting Social Interaction Is Easier
People love to engage with videos, and they attract more likes than any other medium. Since Facebook and Instagram have changed their algorithm, obtaining organic reach is much harder. But when your video content engages an audience, they will promote your brand through likes and shares. With most social platforms wanting payment for exposure, developing an engaged audience is the sort of free advertising a business shouldn't pass up.
The Bottom Line
Digital consumption of video is exploding. That much is clear. The average individual uses their time online as a destination for video consumption and making strategic purchasing decisions based on the material available. Videos add value to inbound marketing by providing tailored, high-quality, and differentiated content that excites the consumer. This is not a trend that will blow over next season, and brands who take advantage of this marketing opportunity will see a huge difference in reaching their target audiences. Click here to learn more about our video production services. Contact Horton by clicking here.