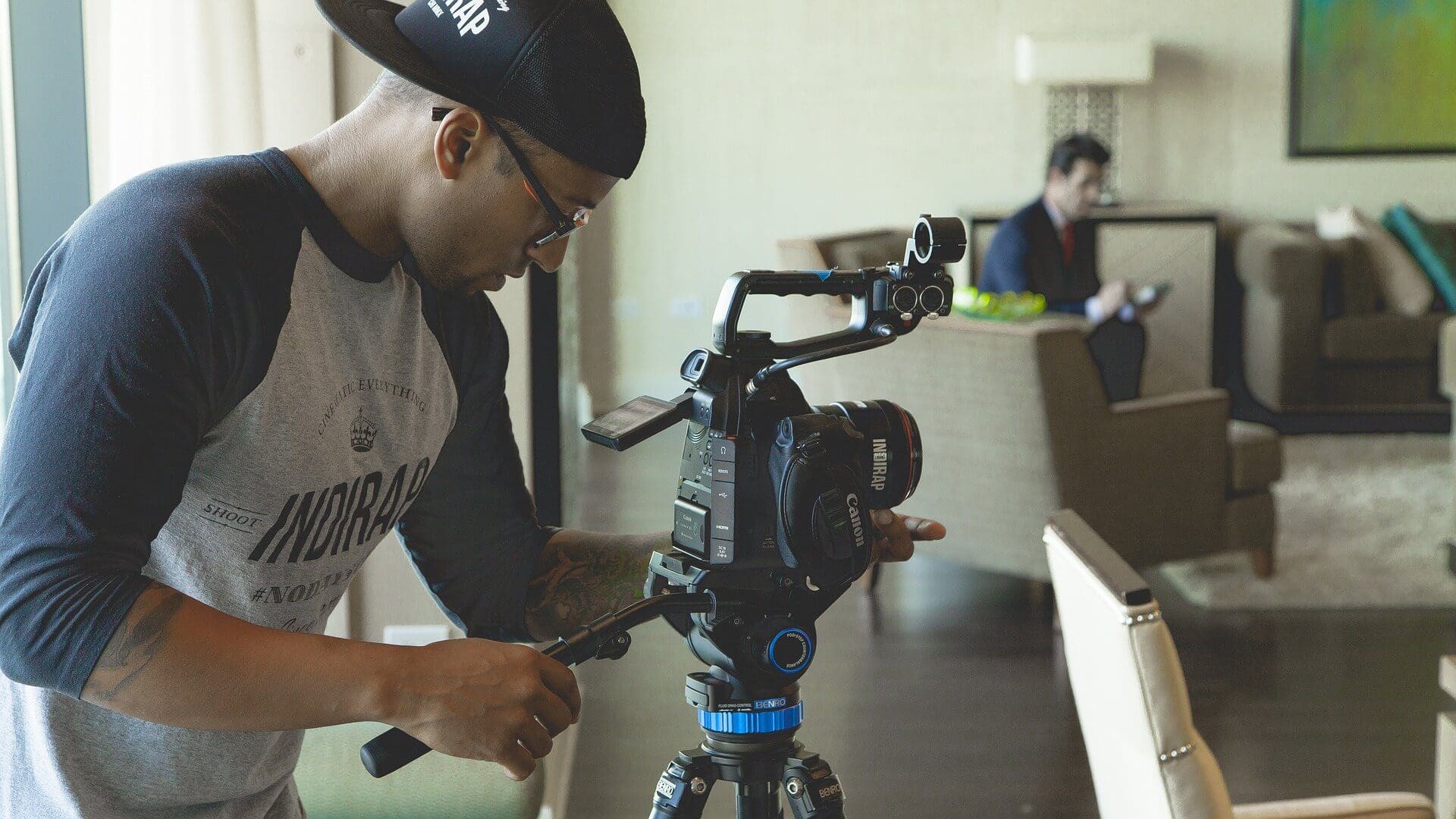 Marketing Videos For Your Business
Video content is hugely beneficial to both small and large businesses. Over the past few years, it has skyrocketed in popularity, and the growth of online video represents a massive opportunity to reach and engage with a vast audience. The cost-effectiveness of a video has been revolutionizing the world of digital marketing, and we are here to highlight all the ways video can provide value and boost your SEO. Let's take a closer look.
---
A Quick Guide to SEO
Before we get into the nitty gritty, let's remind ourselves of the important role SEO plays in the success of our online business. SEO or search engine optimization is the "language" you use to converse with Google or other search engines, about your website. Keywords are the language, and the metadata, headings, and content are the dialect. Like any language you learn, the more fluent you are, the farther you will go. That's why having a reliable SEO plan helps your site rank higher in search results. As we know, the higher the search ranking, the better your chances are of receiving website traffic.
If you want to ensure your video boots SEO make sure you:
Use keywords that are relevant to your industry
Do your research and find what keywords are relevant to your industry. The idea is to identify search terms people might use that relate to your website and product offering. If you want your site to rank higher, you'll need to make sure these terms only talk about information that is on your site. Google doesn't like cheating and throwing in some keywords that aren't relevant to the content on the page. That will just hurt the outcome.
Use keywords in page titles and meta descriptions
The best places to put the all-important keywords when uploading a video is in the title. Adding keywords to titles or headers is the best and easiest way to get information to search engines because they crawl these first. This tactic is especially helpful when applying videos to your inbound strategy because there are fewer areas for you to plug them in. The only other place you can utilize keywords is in the description. Make sure you give your video a concise outline of what viewers can expect for the best results.
---
Add value to your content with marketing videos
With nearly three-quarters of consumers recognizing a connection between watching online content and making a purchase, there isn't a better option available to convey your brand's message.
Just check out these stats:
The average consumer spends 6 hours watching video on social media per week

46% of buyers report having made purchases because of a video they watched

53% of consumers favor User Generated Content videos

8 out of 10 of viewers believe videos are the easiest way to get to know a brand

31% of individuals find videos more impactful than imagery or text
Video has the option to deliver a captivating and concise message such as brand awareness, promotional information, or a simple "how to." The best part, all businesses will reap the rewards by implementing them into their inbound strategy.
Embed videos into your website
If you want to improve your search ranking with the use of video, you'll want to host it directly on your website. YouTube and Vimeo are favorites for hosting videos because they can compress the large files and make it easy for the viewer to watch without any lag or buffering issues.
Give each video its own page
Google loves organization and favors those who make it easier for them to digest information. If you want to optimize your videos for SEO, give them each their own page. By doing this, you make it easier for Google to index them.
Embed videos in emails
We've talked about embedding videos into emails because we believe in the power of email marketing as its an efficient way to share your message with your customers. A video embedded inside of emails is not a new idea, it was just harder to achieve great results without the proper plugins. The implementation of HTML 5 among multiple email clients and providers has made the inclusion of video directly within an email extraordinarily secure and universally adaptable. It's an excellent way for businesses to provide additional value to their customers.
Create quality link building practices
Your website is the most powerful tool in your online marketing arsenal. By implementing video into your content strategy, you are giving people a chance to share that video with their friends. If your video is compelling enough, high-quality websites with substantial domain authority may be inclined to share your video as well, and then all bets are off because your potential has no ceiling. Building links like this is the quickest way to climb Google's search rankings and reach a wider audience. It's the sort of free advertising you just can't pass up.
Videos add value to inbound marketing by providing tailored, high-quality, and differentiated content that excites the consumer. If you're looking for help aligning your video and SEO strategies, we're here to help! You don't have to do this alone—get in touch today!