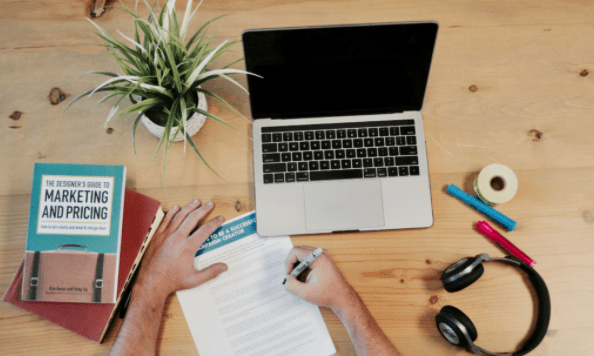 How Does a Strong Marketing Plan Benefit Your Business?
Did you know that 60% of smartphone users have contacted a business directly from their initial search results? With this in mind, not only will you want to ensure your website is mobile friendly, but your business will want to incorporate a strong marketing plan to your annual efforts. Creating and maintaining your business marketing plan is a continuous effort. It can take a lot of time and resources to ensure your business is making the most out of your strategy.
When it comes to gaining new business and enhancing your current efforts, implementing a strong marketing plan from the get-go can have its perks. When you partner with Horton Group, we will provide you with industry experts to get your marketing strategy up and running— ensuring long-term success.
Here are the top ways a strong marketing plan can benefit your business:
Connect With Your Brand
Find Your Right Audience
Enhance Brand Awareness
Retain Current Customers
Attract New Leads
Learn What Works
Hiring Your Marketing Partner
Connect With Your Brand
When it comes to creating a strong marketing plan for your business, you'll want to ensure your goals connect with your brand and what you stand for. Your marketing plan should strive to reinforce how you wish customers to view your brand.
In today's digital world, you might not have as much control over your brand as in the past, but you can influence how people perceive your business with strategic marketing efforts. Your brand should connect with your audience in a welcoming, informational way. With a strategic marketing plan, your business can do just that. Keeping things consistent allows for customers to see your brand in a positive, professional light.
Find Your Right Audience
When you started your business, you probably had at least one target audience in mind. Your target audience refers to the niche group of people who would benefit from your products or services. If you aren't sure who your target audience may be, your marketing plan is a great place to start.
Look into your current customers— who do you currently serve? How do they benefit from your services? Then think about your ideal customers— who do you think would benefit from your products or services that aren't already? Once you've come up with a few different groups of ideal customers, look into the specifics. This can be anything from age, gender, location, education level, personality, to values or lifestyles. Getting down to the specifics when creating your target audience can prove to be very important when establishing a strong marketing plan.
Enhance Brand Awareness
If your business is not currently making any strides in your marketing efforts, or maybe you don't even have a distinct marketing plan in place, you'll want to enhance your brand awareness. In creating and implementing a strong marketing plan, your business can connect to many more prospective customers. As a company without a big voice, your ideal customers may not know where to find your products or services. When you implement a direct marketing strategy, including blog content, SEO tactics, or maybe even web design— your business can reach large numbers of leads.
If your business has been struggling with finding and maintaining those customer relationships, take a look at your marketing plan. Is it serving you well? If not:
Visit Horton Group for help building your strong marketing plan!
Retain Current Customers
As you begin to implement a strong marketing plan into your annual business efforts, it's important to remember that obtaining new customers isn't the only important thing to consider. Maintaining your current customers is not only integral to the success of your business, but retaining good relationships with your existing customers proves to be equally important.
When you begin to engage with your clients via social media or through your content outreach efforts, your customers will see how much you care about their needs and voice. Engaging with your customers, providing them with adequate resources and information makes all the difference when forming those long lasting relationships.
Attract New Leads
Once you're able to tackle your existing customers, you can begin to let your marketing plan shine. A strong marketing plan will not only help you find your ideal customers— but your business will be able to attract these new leads and turn them into actual customers! Just as you would engage with your current clients, finding ways to offer resources and beneficial information about your business to potential customers is an important, beneficial part of your marketing plan.
Learn What Works
Something that comes with implementing a strong marketing plan is the after effects! When you first introduce any marketing efforts into your business strategy, it can be a bit overwhelming. However, as you and your team get the hang of things, or even outsource your marketing efforts, you'll be able to see real results— positive or negative.
Either way, you'll be able to tailor your marketing plan to your specific needs and recent results to provide you with a better roadmap for the following quarter or year. Learning what works best for your business can take a bit of time, but with the right resources and help, your marketing plan will be able to generate new business and maintain your current customer relationships.
Hiring Your Marketing Partner
If you're looking for a team of industry experts to provide you with the latest resources that will take your business to the next level, then outsourcing your marketing needs might be the right move for your business. At Horton Group we provide web design services, SEO and digital marketing all in-house with full support.
Our number one goal is to deliver affordable, high-end custom websites with a private collection of proven tools and services that give your business the ultimate advantage. Our results are amazing— just see for yourself! Contact Horton Group today.