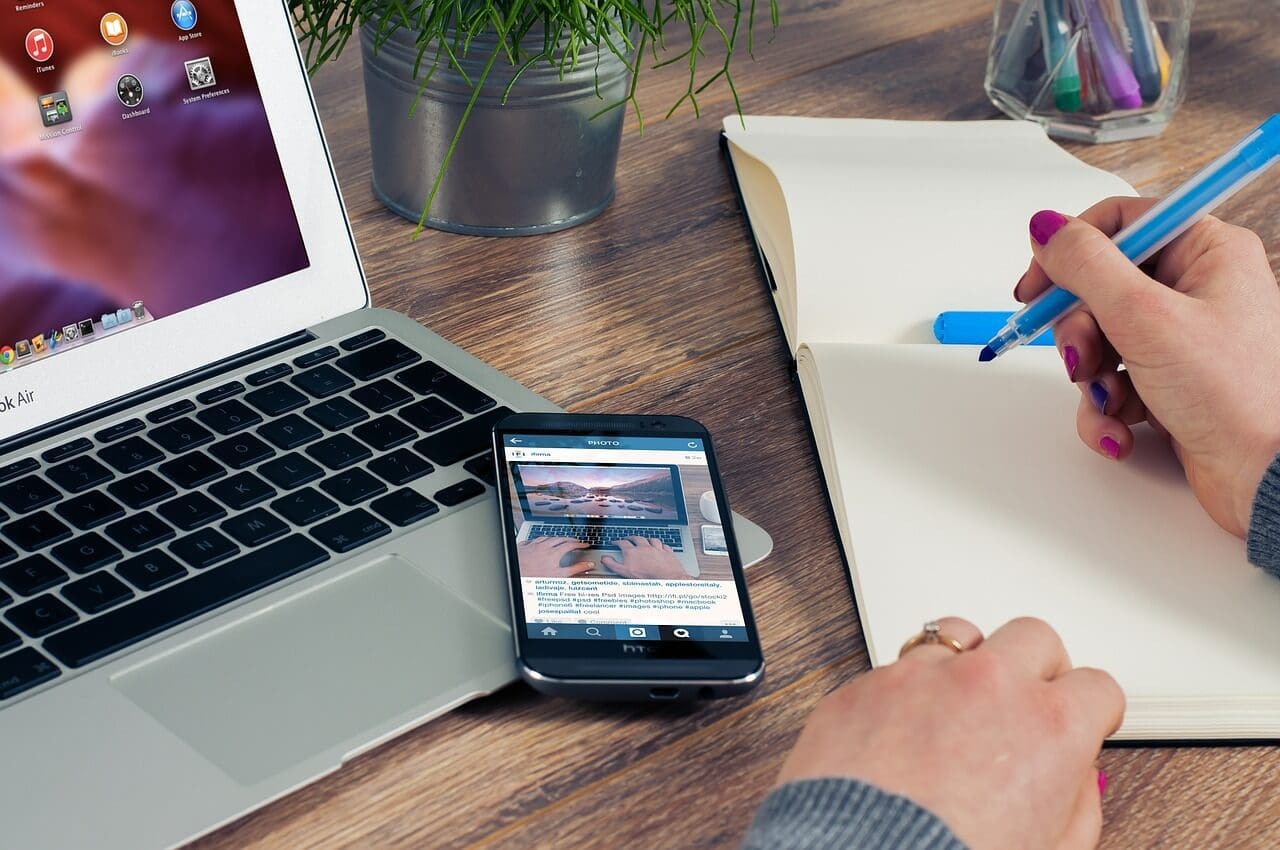 Getting The Most Out Of Your Inbound Agency
Whether you're ready to launch a new business or you've decided to step up your marketing efforts to attract more clients and increase your revenue, congratulations are in order! For some business owners and entrepreneurs, entering into a partnership with a marketing firm or inbound marketing agency may feel like stepping into the great unknown. We get it. But it really doesn't have to! Getting the most out of your ad agency or inbound marketing team is easier than you think.
With more than 20 years in the industry, we've learned a thing or two about cultivating successful relationships with our clients and fostering mutually beneficial partnerships. We have a good idea of what works and what doesn't work in a client-agency relationship. In this post, we'll share a few insider tips to getting the most out of your relationship with your marketing agency.
Tips for Developing a Successful Client-Agency Relationship
You may have noticed that we use the words "relationship" and "partnership" to describe the transactions that occur between a marketing firm and its clients. That's because the principles for a successful client-agency relationship are similar to the keys of any successful interpersonal relationship.
Although it may seem trite and overused, the notions of "partnership" and "building a relationship" are the foundation for a successful and fruitful business collaboration. In order for an agency to produce the best work for your company, they have to fully understand your value, brand, audience, strengths, weaknesses, threats, and opportunities.
"The best way to be a better client is to be a better partner, with clear objectives, open communication, quick, thoughtful decisions and mutual respect, where you both listen to each other's point of view" John Costello, former Chief Global Marketing-Innovation Officer for Dunkin' Brands (AdWeek).
6 Ways to Get the Most From Your Marketing Agency
To get the most from your inbound agency, be a rockstar client. We'll cover each of the following in detail, but in a nutshell, here's what you need do (and expect) to get the biggest bang for your marketing dollars:
Communication

Trust

Transparency

Respect

Goals

Focus
Communication
It should go without saying that communication is an important ingredient to client-agency success. Look for an agency that values the exchange of information and ideas and then share, share, share.
Unlike some relationships, in the early stages of your inbound partnership, there's no such thing as TMI. As you get to know one another, it's easy to focus on goals, but doing so hobbles your agency's understanding of your business and stifles creativity.
---
QUICK TIP!
Remember, a partnership is a two-way street. An agency can't read your mind or intuit your feedback. Always assume positive intent, but offer prompt and constructive feedback.
---
Make sure you understand how your agency communicates, what the primary lines of communication are, what to expect from the team working on your account, and how you can most effectively communicate with them. If something isn't going as you had expected or if you're unclear of what's happening with your inbound strategy, speak up! A good agency is committed to your success and to fostering a great relationship with you.
Trust
Trust and communication go hand-in-hand and in some cases, may be indistinguishable from one another. To get the most out of your inbound retainer, don't assume that an agency knows as much about your business affairs as you do. We promise you, they don't.
AdWeek reports that 98% of clients and agencies believe that a trust-based collaboration leads to better work.
With that in mind, as you're getting to know your agency and are developing a set of quarterly strategies, think not only about your ultimate goals, but what the agency needs to know about your business and industry to achieve those goals. What's your "elevator pitch?" What are your challenges? What's working for your competition? What hasn't worked for you? How connected are you with thought leaders in your industry?
---
QUICK TIP!
Being open to new ideas is one of the greatest gifts you can give to your agency and to yourself.
---
Instead of taking the approach that an agency works for you, try treating them like a member of your team. Provide them leadership and guidance they need to achieve your goals while allowing them the freedom to do so according to industry best practices. You know your business, they know how to market it.
---
QUICK TIP!
Trust your agency to act both in your best interests and according to inbound marketing best practices. They know marketing. That's why you hired them. Trust.
---
"Give your agency as much access to your business as you can and treat them like an extension of the team. Encourage them to come up with ideas that sit outside their remit. Agencies should be your eyes and ears on the outside world. Marketing departments can become very introspective and a good agency will remind you that consumers aren't constantly thinking about you and help you explore new ways to grab their attention" Barnaby Dawe, Global CMO, Just Eat (Marketing Week).
When in comes to working with an agency partner, instead of responding to ideas with a "no, but" start trying for a "yes, and…"
Transparency
An agency can't do its best work unless you're 100% honest with them. They need to know your weaknesses and threats every bit as much as your strengths and opportunities. You're in control on this one. From the agency's standpoint, you should expect them to set realistic expectations and have clear policies in regards to communication, content, revisions, approvals, and strategies.
---
QUICK TIP!
The more you share with your agency and the clearer you state your intentions, the more you stand to benefit.
---
Achieving high levels of trust and transparency, however, is easier said than done. "When it comes to the inner workings of the relationship, there's a serious disconnect between what one side believes and the other's perception. Where 88% of clients claim to speak their mind freely, only 36% of agency partners agree. Where 90% of agencies say they truly understand their clients' business, only 65% of other-halves agree" (FastCompany).
One way to achieve this mutual level of respect and to avoid the unproductive "he said, she said" dynamic, is to make sure that as a client you truly know your own business and understand what makes your brand unique. Then, you have to be able to clearly convey that information to your agency. Preferably with proof in the form of research, testimonials, articles, or reviews.
In turn, your agency needs to be curious. They need to listen carefully and ask good questions. If they ask for feedback, documentation, and examples, by all means, share this information with them! This exchange of ideas and information is critical the foundation of a great client-agency relationship.
Respect
This key to client-agency success is on the old-fashioned side of things, but it doesn't make it any less important. Show your agency the kind of courtesy you expect of them. You get a lot more with sugar than with vinegar.
---
QUICK TIP:
Never underestimate the power of a simple thank you.
---
It's true, you're paying your agency to work for you and believe us, they will. After all, their success depends on your success. But if you're looking for that extra mile, remember to say "thank you" for a job well done or to point out a post or campaign that was particularly effective. Not only will you make your team's day, but you'll help them to better understand what works for you and for your clients.
What else can you do to ensure the enduring adoration of your agency?
Provide resources, ideas, and direction but avoid micromanaging.

Give your agency the autonomy they need to make your inbound marketing strategies soar.

Offer prompt and constructive feedback. When your project manager or account manager asks for input, it's in your best interests to do so promptly.

Respect established communication channels and attend all scheduled meetings.

Be mindful of the scope of work and understand that if your needs change, the scope may also need to be reworked.

Understand that you're not your agency's only client (at least, we hope you're not!) and that they're working hard to prioritize the needs of each client efficiently and fairly. In other words, be patient.

Know that your agency is a business too! Remember to pay your bills promptly and offer testimonials and reviews your agency can use to attract new clients.
Goals
The more you communicate about your goals, timelines, projects, and expectations, the better your relationship with your agency will be. And from the agency's side, expect your team to set clear and realistic goals. Inbound success doesn't happen overnight, and an agency that tries to tell you otherwise can't be trusted.
Inc. writes, "Spend time truly contemplating what you're seeking to accomplish, with what funding, with what audience, in what timeframe. Find different ways to define the problem that you're seeking to solve (or opportunity to exploit) in terms of how you frame it overall as well as how it will be measured. Without a doubt, these are hard questions. But bear in mind that you're fundamentally defining the box in which all future conversations will be held, so take the time to consider the ideal way to start the conversation to get the richest thinking in the areas that can lead to the biggest wins for you and your brand."
Be thoughtful and realistic as you think about your goals and as you communicate with your agency. What you're selling will make a big difference in the number of leads you generate. If you're looking for million dollar investors you'll probably see fewer leads than the bakery that specializes in customized cupcakes.
Which leads us to the final key to a successful client-agency relationship:
Focus
"Oh, look at that beautiful butterfly!"
Before you pick up the phone or fire off an email to the point of contact at your agency, make sure that your intentions are clear and that you've thought them through carefully. If you have a great idea, but it doesn't fit with your current quarterly strategy, make a note of it and address it at your next strategy meeting.
---
QUICK TIP:
To get the most out of our inbound marketing strategies, commit to them! Success inbound campaigns take time.
---
The desire for immediate and concrete results is only natural. However, it takes time to see the fruits of an inbound campaign. Be patient and willing to experiment within the strategy. If one CTA isn't working, let your agency try another. Keep your eye on the overall strategy and avoid the temptation to grab onto competing ideas.
Don't get distracted by butterflies. Keep your eye on the prize. Stay focused.
Now go forth, and be a great client. Get the most out of your inbound agency.