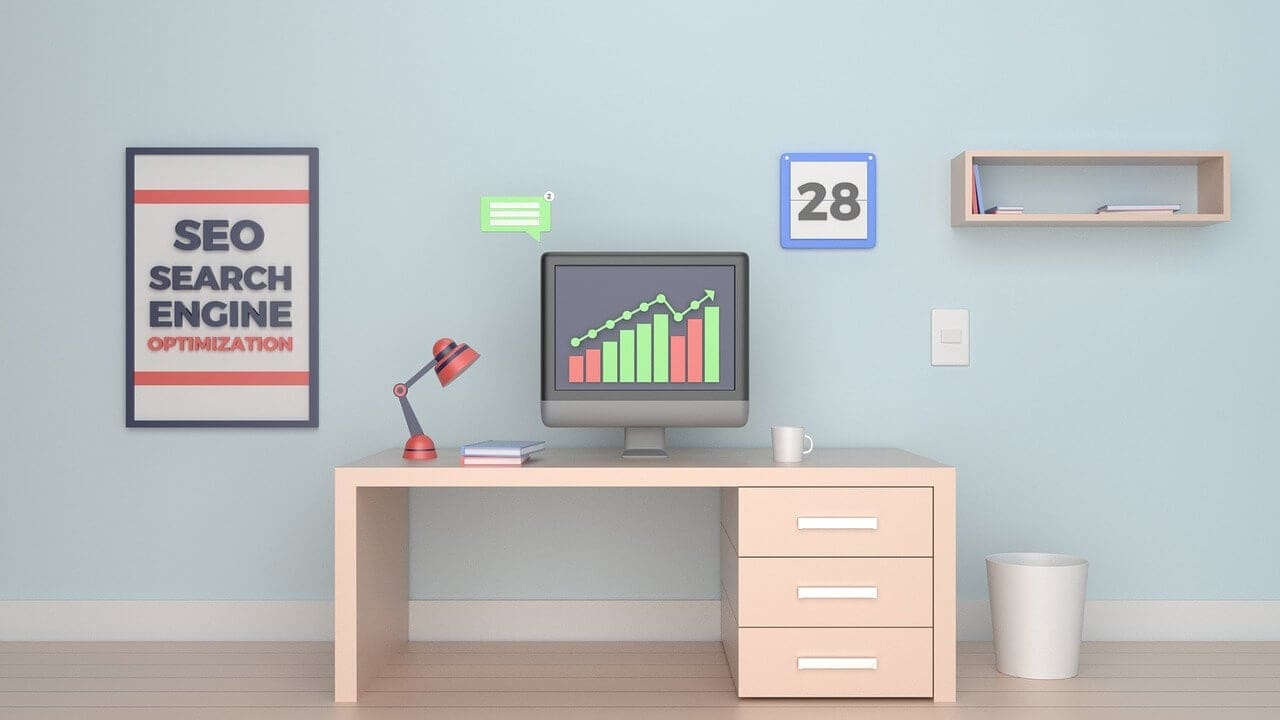 Black Hat SEO and Why Should You Avoid It
Search engine optimization (SEO) is a specialty of our marketing agency. SEO is critical to digital marketing success in 2017. Organic traffic can be the most cost-effective and usually most qualified traffic your website will ever have. Pay-per-click (PPC) and other online advertising can also get targeted visitors to your website, but search engine optimization can strategicallybring visitors to your website that have sought your information out and navigated to you intentionally. There are many factors that factor into a search engine optimization strategy for your website. We address those factors and more in our "SEO Explained" article, as well as the effects of video specifically in "How Video Can Boost SEO". But here, we're going to address some issues to avoid when trying to improve your website's SEO. This collection of no-no's is often referred to as black hat SEO. Let's dive into this critical issue.
Black Hat SEO
Black hat SEO encompasses activities and services that firms, marketers, or contractors employ to "improve" your SEO by avoiding Google's advice on best practices. For a quick example, think about having a website for your restaurant. It's possible that traffic could be generated for keywords that do not relate to your restaurant, such as name-dropping a celebirty or hot news topic. But ranking well for that long tail keyword isn't going to help your restaurant business much at all. The limited number of people actually searching for that term aren't going to stay on your restaurant's website very long even if they do stop there. Boosting unrelated keywords is a trick, thus considered black hat SEO, that can increase traffic, but is not best practices and doesn't really help your business. So what are other kinds of activities you can expect from black hat SEO companies?
Unrelated keywords (as we just discussed)

Low quality backlinks

Keyword stuffing

Link Farms

Social networking spam
These are just some of the tactics that can be employed by companies looking to increase your traffic, but not increase your revenue. Paying for these kinds of services will result in extremely low return on your marketing dollars. Below we'll dig deeper into some examples.
Low Quality Backlinks
Backlinking is a main component to how Google will rank your website for search results. Having high quality backlinks on websites in your industry with high traffic numbers themselves will result in much higher traffic for your website, and likely more conversions. However, having an abnormal amount of backlinks on websites with zero authority will unquestionably hurt your rankings. Meaning, if you hire Company BHS (Black Hat SEO) to build backlinks and they get your lawn care business's website URL linked on non-viewed, out-of-country, low authority insect enthusiast websites, your SEO is going to take a hit. When executing a link-building campaign, reach out to companies in your industry, in your region, with high-authority websites. Collaborate with them by creating content for eachother that is mutually beneficial and referenced with the inclusion of URL hyperlinks.
Keyword Stuffing
Keyword stuffing is another tactic that could be employed by Company BHS that will hurt your business in the long run. Keywords are words included within the HTML of your website that give signals to Google as to what your business does and what information website visitors can expect while browsing. Keywords are best used in headers, page titles, meta-descriptions, URLs, and alternative text for images. When employed correctly, a keyword strategy can greatly increase your organic traffic and benefit your business immensely. However, keyword stuffing is a tactic where several keywords your business wants to rank for are included at much too high a density. Think of these two meta-descriptions as an example:
Good Meta-description for a fake hospital system's About Us page: " Hospital Conglomerate United is one of America's largest healthcare providers with hundreds of hospitals located in the Southeast."
Bad Meta-description for the same fake hospital system's About Us page: "Hospital Conglomerate United is a system of hospitals that focus on being the best hospitals for patients seeking hospitals."
This is, of course, an oversimplified version of keyword stuffing. However, you'd be surprised to see real world examples of keyword stuffing in action. Oftentimes, you can tell when this is occurring if your website's SEO components contain repetition of specific phrases to the point of highly questionable grammar and English usage.
Social Networking Spam
A common misconception regarding SEO best practice is that social media channels have no effect on organic search results. Social media marketing can vastly improve your website's rankings across the board, which is just another reason to connect with an agency that can manage those efforts. In the same vain, social media channels can be a place where Company Black Hat SEO can hurt your business. Have you ever seen those comments from random Facebook, Instagram, Yelp, or other channel users that are clearly copied and pasted and include URLs you couldn't care less about? That is social networking spam at its finest, and although it's creating backlinks for your website, Google's algorithms are too intelligent for that to be a viable strategy. Social networking spam will send negative signals to all search engines and your organic traffic will suffer.
Conclusion
Search engine optimization is an incredibly important part of any full-fledged inbound marketing strategy. It's one of the most cost-effective approaches to improving your company's digital presence. However, when you're hiring out that work – whether through outsourcing, partnering with an agency, or hiring an internal marketing person – you should beware of black hat SEO tactics and avoid them at all costs. There are great ways to take advantage of search engines' algorithms and increase organic traffic, and there are plenty of ways to hurt your rankings if you're not careful.
Contact us to chat with our SEO specialists or download your free copy of the Beginner's Guide to Inbound Marketing below.