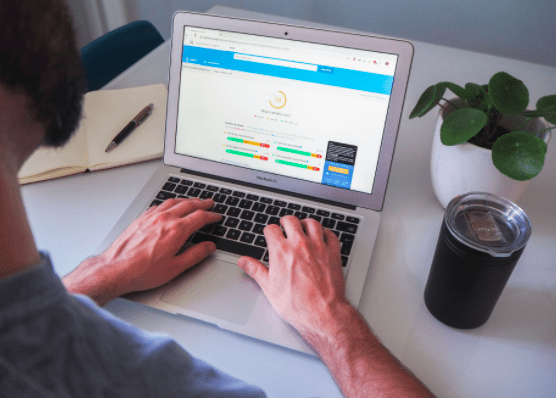 Does Your Website Design Appeal to Your Nashville Audience?
Nashville is one of the country's fastest growing metros. Companies, families, young professionals, and students alike are relocating to Music City. In fact, roughly 200,000 new residents are expected to move to the Nashville area in the next five years because of the area's favorable business climate, jobs, educational opportunities, and cosmopolitan offerings.
With all of this growth and change, Horton Group has one question for Middle Tennessee businesses: Does your website design appeal to your Nashville audience?
In such a competitive market, your business simply cannot afford to not be relevant to the audience you are trying to reach.
And what, exactly, will it take for your website to catch their eye?
Increasing Your Web Standards
There are many factors that contribute to your website's success. However, it is your web design & functionality and digital marketing that will leave a lasting impression.
There are several things your audience cares about: your website's design, speed, mobile-friendliness, and ranking. The proof is in the pudding:
Your website's overall credibility depends on your design (a 75% influence).
Load time of a web page design & images must be fast. Roughly 39% of people will stop engaging with the website if it takes longer than 3 seconds to load.
A single second of added page load speed can cause sales to drop by 27%.
Your site must be mobile-friendly; 8 out of 10 consumers will stop engaging with content that doesn't display well on their mobile device.
95% of mobile search traffic is generated on Google, making SEO a necessity for businesses.
85% of users look at and trust online reviews as if they were personal recommendations.
Knowing Your Audience Is Key
Even if you have a beautiful website, it doesn't mean much if you don't also know your target audience. Knowing your audience demographics will ultimately shape your business' branding and messaging, and possibly what your business provides, as well.
To attract the right audience, you have to know your audience.
Even if you've been in business in the Nashville area for decades, your primary audiences have changed in the last 10 years – make that five! – and this will only continue to change.
Playing devil's advocate: Let's say that your target audience is young adults, and that this won't change over time or with Nashville's demographic shifts. Still, the way you appeal to this audience will likely need to be adapted.
But don't just take our word for it.
The Nashville Area Chamber of Commerce published a 2022 comprehensive guide on the Nashville region's demographics, along with other economic data. Here are a few highlights:
The largest age group is ages 35 to 54 (26.6%), followed by 0 to 19 (25.6%), ages 20 to 34 (21.9%), and 55 to 74 (20.7%).
The area's ethnicity is 76.7% White, 15.2% Black or African American, 7.6% Latinx, 3% Asian, 2.5% two or more races, 0.2% American Indian or Alaska Native, and 0.1% Native Hawaiian and Other Pacific Islander.
1 in 8 Davidson County residents is foreign-born; the largest groups are from Latin America (44%), Asia (30%), and Africa (12.9%).
The average household size is 2.7 people.
While the median household income is $70,262 annually, the largest percentage of the earning population (31.4%) makes $35,000 to $74,999 annually. The group earning $75,000 to $149,999 annually is close behind at 30.9%.
More than 122,000 students attend the Nashville area's universities and colleges, and 6,000 are international students. Additionally, 60% of graduates stay to work in the region upon graduating.
In Nashville's Downtown core, there are 14,000 residents and 75,000 workers.
Five target sectors are driving the economy: corporate services, healthcare management & information technology, advanced manufacturing, distribution & trade, and music & entertainment.
Ramping Up Your Web Design
Horton Group's number one goal is to deliver affordable, high-end, custom websites (with a private collection of proven tools and services) to give your business the ultimate advantage. We have designed award-winning websites for companies in Nashville, Brentwood, and Franklin, as well as surrounding cities in Middle Tennessee and beyond!
Looking for inspiration to ramp-up your website's design? We've listed only a few of our local web design projects – organized by industry – below. View our larger web design portfolio here.
We look forward to working on your website and helping your business reach new heights!
Business
Brindiamo Group LLC
Harrison Consoles (Nashville)
Education
The Covenant School (Nashville)
Dyersburg State Community College
Event
FADDS Events (Nashville)
Nashville Pedal Tavern
Nissan Stadium (Nashville)
Financial
Carroll Bank & Trust (Camden)
Hometown Lenders (Franklin)
Healthcare
Green Hills Natural Health Clinic (Nashville)
OAT- Otolaryngology Associates of Tennessee (Nashville)
Premier Radiology (Nashville)
Home Design/Improvement
Blend Home Furnishings (Cookeville)
Dynamic Delivery Blinds (Nashville)
Nash Painting (Brentwood)
Legal
Bart Durham Injury Law (Nashville)
SRVH – Sherrard, Roe, Voigt, Harbison (Nashville)
Tune, Entrekin & White, P.C. (Nashville)
Non-Profit
Nashville Cat Rescue
Think Tennessee (Nashville)
Real Estate/Development
Development Management Group, LLC (Nashville)
Southeast Venture LLC (Nashville)
West End Construction (Nashville)
Religious
Concord Road Church of Christ (Brentwood)
Sunday School Publishing Board (Nashville)
Retail
E. Allen (Nashville)
Service
Beacon Transport (Nashville)
BNA International Airport (Nashville)
WEHBY Plumbing (Nashville)
World Champion Productions (Nashville area)
Contact Horton Group for award-winning web design, inbound marketing services, SEO, web hosting, and more for your business!