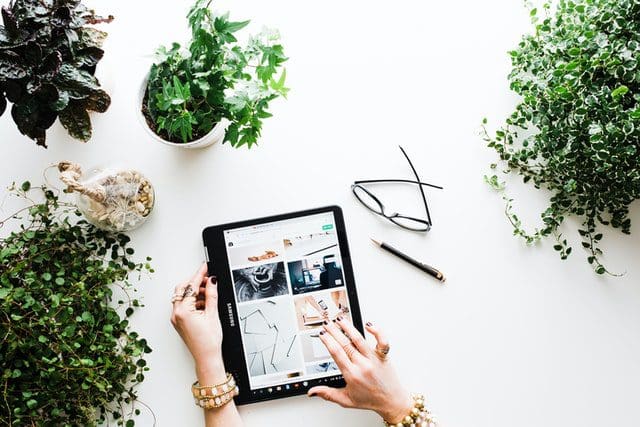 Branding & Marketing: Coupling Your Digital Efforts
Approximately 71% of consumers prefer to purchase products and services from companies they recognize, know, and love. Establishing a meaningful brand identity works to do just that. Although every type of business should have some sort of digital presence, the design of your website can have a significant impact on your identity.
The right mobile-friendly website that effectively conveys your unique brand will not only help you stand out from your competitors, but it will also show your customers that you are concerned about presentation and usability. Your branding and digital success go hand in hand once you create a cohesive identity through your color schemes, logo, tone of voice, the way you interact with your customers, your mission, and values.
Here are some ways your branding can affect your digital presence:
Digital Marketing Strategy
Enhance Digital Desirability
Create Long Lasting, Loyal Customer
Hiring Your Web Design Partner
Digital Marketing Strategy
In order to create your brand identity, you need to consider how you want your customers to perceive you. This is the essence of branding. How are you going to communicate your products or services to potential customers if you don't have a clear identity? Your business may go unnoticed in the vast world of your industry without a unique voice, mission statement, or cohesive brand.
Identify your company colors, logo, brand voice and tone, and so much more before you begin your marketing campaigns. Getting started with branding and marketing may be difficult if you don't know where to start. With all of this in mind, the result of a well branded company, your team can weave your identity into everything related to your marketing efforts. Branding details can work in conjunction with your quality marketing efforts as a bit of an extended process of familiarization.
As a result, consumers can learn what your company is all about before investing in your products. Branding is the process of embedding your brand attributes and positioning in the consumer's mind. Thus, they won't look elsewhere when a need arises, and you will be their first choice. Effective marketing strategies are easier to design with clear branding.
Visit Horton Group for help building your strong branded marketing plan!
Enhance Digital Desirability
Digital assets that communicate your brand well make you more attractive to potential customers in today's digital era. The types of media you use can range from your social media presence, your website development, and even your blogging strategy. A brand is more than just appearance. In addition to driving your business to present itself cohesively, these tactics can also help to explain your business' value.
Your branding will influence how likely customers are to pay for what you offer. Your online messaging should reflect this. Your business can be completely transformed by quality branding, improving your customer experience and making your business more desirable. The positioning, attributes, and visual direction of your brand need to communicate an engaging message to consumers. This can be done when you align your brand's support with your digital presence.
Create Long Lasting, Loyal Customers
Building a loyal customer base is one of your business goals. Without a cohesive brand, how will you achieve that? If a customer understands your value in who you are as a business, they are more likely to do business with you. Quality branding sets you apart from your competitors. By creating a rich brand positioning in your market, you can convey to consumers how important you are, and how much you care about them.
Furthermore, raving fans can be a great source of new clients and customers, since they mention businesses more often than anyone else. A brand that stands out with its voice, appearance, and customer service plays a major role in customer loyalty. This requires consistency. Your branding can either make or break you. When your business's branding speaks directly to your customers, you can benefit from a large, loyal following.
Hiring Your Marketing Partner
If you're looking for a team of industry experts to provide you with the latest resources that will take your business to the next level, then outsourcing your marketing needs might be the right move for your business. At Horton Group we provide web design services, SEO and digital marketing all in-house with full support.
Our number one goal is to deliver affordable, high-end custom websites with a private collection of proven tools and services that give your business the ultimate advantage. Our results are amazing— just see for yourself!