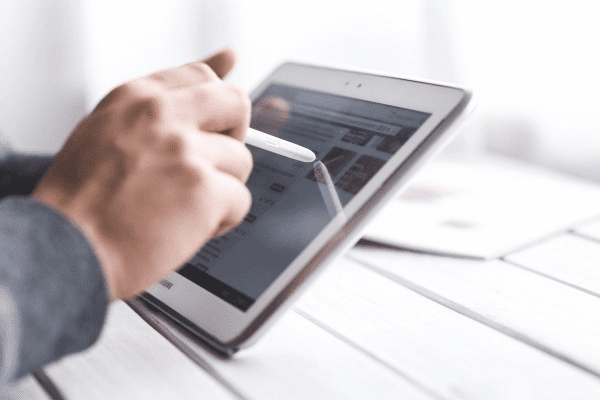 How To Create A Great Call To Action
Let's assume that you have a beautiful, responsive website and that your products and/or services are all top-of-line. Let's also assume that you've invested in some time and effort into your SEO. You've built it, and they've come. So now that you have the visitors, all you need to do is convert those visitors into solid leads.
Let's face it: no matter how beautiful your site and phenomenal your product, you're not going to get new leads without a clear, well-designed, and carefully constructed conversion process.
What's a Conversion Process?
In the world of inbound marketing, the conversion process is pretty simple. It all boils down to converting your visitors into leads. You've attracted visitors to your website using great content, well-written blogs, informative eBooks, concise videos, and beautifully-designed infographics and the next step in the process is transforming those anonymous visitors into actual leads with real names.
How do you get those leads and gather that critical contact information? By creating strong and compelling CTAs. That's how.
Take a moment to consider these amazing CTA facts and statistics:
How to Generate CTAs that Convert
If you're ready to boost conversion and increase sales the solution is pretty simple: start writing better CTAs. Except that it's probably not that simple. Entrepreneur notes, "Every business faces a painful reality while selling over the Internet — readers are impatient and reluctant to make purchases. In March, Chartbeat CEO Tony Haile published an article showing that over half of visitors leave a website in less than 15 seconds, which is one of the reasons that conversion rates are often so low. If you want to generate strong conversion rates, you need to capture attention in this incredibly brief window. As a result, your call to action needs to convince visitors to take some action — no matter how small — immediately."
With just a few seconds to grab and hold the attention of your visitors, it's well worth putting some serious time, thought, and energy into your calls-to-actions. While there once was a time and place for "Click Here," those days are long gone.
Make Your CTA Action-Oriented
Calling all English majors! When writing your CTAs, get creative with your verbs. Not only are these action-oriented words concise, but they subtly encourage visitors to do something. Take, for example, the "Schedule Estimate" CTA located in the top right corner of the Nash Flooring website. The command uses clear, actionable language and the button itself is well-branded and stands out from the neighboring navigation text.
Consistency is Key to CTA Success
Think of your CTAs as a tipping point between bounces and conversions. Yes, they're that important! For CTAs that convert rather than divert, be sure to keep your buyer personas in mind as you develop them. To do that, create CTAs that address buyer needs, use consistent keywords, reflect the language of the website, and blend in while standing out (as demonstrated by Nash Flooring's CTA, above).
While you're at it, be sure to align your CTA copy with that of your landing page. It's important to make sure that your potential buyers feel like they're in the right place at all times during their journey. In other words, if your CTA is directing visitors to download a free eBook, make sure your landing page reflects that language! When it comes to conversion, the details matter.
Keep Your CTA Clear and Simple
You've got all of approximately 15 seconds to capture the attention and focus of your website visitors. Don't get too cute or too coy. Be direct! You don't want to squander your 15 seconds of fame with confusing and vague CTAs.
Not only does the above CTA clearly state one of Horton's key value propositions, "Building Great Websites Since 1996" but it's clear, welcoming, and engaging. "Let's Get Started" encourages the visitor to be an active participant in making a positive change for their company or organization. The benefit of the clicking on the CTA is crystal clear: for a great website, click here!
Add a Dash of Urgency to Your Calls-to-Action
If you've driven anywhere recently, you've probably noticed that people are in a hurry these days (and they're always on the phone). Fortunately, online shopping makes our lives easier and our purchases a tad more impulsive. If your buyer persona includes a potential client that's on-the-go, runs on a full and busy schedule, and seeks ways in which to streamline life, then adding a dose or urgency into the equation may encourage clicks faster. Words like "today" or "now" may give readers the push they need to click.
In this example, from Second Harvest Food Bank of Middle Tennessee, the statement "Where good does the most good" coupled with the bold "Give Now" CTA and the giving/receiving hands, this is an example of an urgent and human-centered appeal that works very well.
Smart CTAs Increase Conversions
A smart CTA is a call-to-action that has been personalized to meet your clients where they are in their buyer's journey. Get your message in front of the right people at the right time. Dig deep into your data and tailor your CTAs to fit your buyer personas. Personalize your calls-to-action using demographics, industry knowledge, buyer lifecycle information, location, device, and more to achieve maximum conversions. Tools like HubSpot's marketing software, help businesses and organizations identify powerful smart CTAs, implement them, and test them.
Take a look at these examples of smart, behavior-driven CTAs to get a better idea of what we're talking about:
Go Ahead, Give it Away
When it comes to generating receptive leads, don't shy away from a free trial. Blogger and inbound guru, Neil Patel, writes "If you want your customers to take action, you've got to assist them, by removing all possible obstacles. Remember, they've got a lot of questions and they're looking to you to provide the right solution. If you ask them to buy after their first encounter with your brand, 84% of them will bounce off your site. But, if you offer them a free trial, you can increase conversions by 328%."
In the example below, Squarespace does just about everything right. The CTA is compelling, the language is active, the page is uncluttered, the value proposition is clear, and the company isn't afraid to offer a free, no-strings-attached trial of their product.
Be Strong, Be Bold
Text isn't all that matters when it comes to designing a great CTA. Think carefully about your on-page placement and about the desired action. Unfortunately, there's no magic sweet spot for your CTA but be sure to think about your content and the offer that your CTA is promoting. Your CTA should seem like it belongs, be easy to find, and logical. Make sure that your button fits with the overall design of your page as well as with the meaning within the copy. You wouldn't want to place a CTA for a B2B offer on a B2C page, for example.
Some businesses find that menu-level CTAs work well, while other companies find that middle-of-the-page buttons are more effective. Hubspot writes, "Once you've finished all the copy and design, it's time to start putting that baby to work on your website. Whether you're placing it above the fold (where it generally will get more clicks and conversions) or below the fold (where you can get a higher quality of leads converting), you want your CTA to be noticed. So put it where it can get noticed — heck, draw even more eyeballs to it by adding directional cues so you get more clicks and conversions."
When it comes to placing a CTA effectively, go for bold. And then experiment.
A/B Test Your CTAs to Find the Winning Combination
You're pretty sure you've got a great, action-oriented CTA that's well-placed, well-designed, and meeting your customers where they are in their buyer's journey. But do you? Find out for sure by testing your CTA. Make a change, test it. Analyze the results. Then, make another change, test it. Analyze the result. Mix and repeat. Keep on tweaking the copy, design, size, color, and placement until you've found a winning combination. Keep in mind that a 1-2% CTA click-through is an excellent goal and a 10% click-to-submission rate is pretty great.
To learn more about how Horton Group and HubSpot can help you develop great buyer personas, strong SEO, and CTAs that convert, check out our Pilot Campaign today!