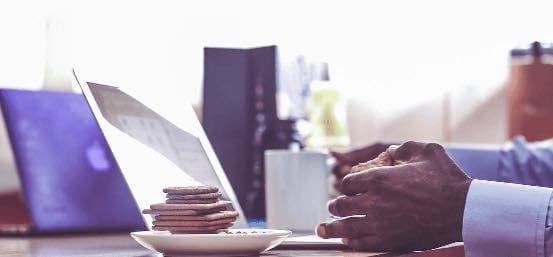 How To Get Reviews Online
While showman and impresario PT Barnum may have been right when he proclaimed that "There's no such thing as bad publicity," I think we can all agree that times have changed pretty dramatically since the notoriously self-promoting ringleader made headlines in the 1800s. In fact, just this January the Ringling Bros. and Barnum & Bailey Circus announced that after nearly 150 of entertaining, they were folding their tents for the very last time.
Yes, there is such a thing as bad publicity. Online reviews are today's word of mouth, but don't let the threat of bad publicity keep you from grabbing great headlines. So how do you go about collecting positive, 5-star reviews for your company? Intentionally, thoughtfully, and with great deliberation.
Why Your Business Needs Online Reviews
Your Customers Rely on Reviews
Hubspot reports that "52% of consumers reported that positive customer reviews make them more likely to use a local business compared to just 28%, who make their selection based on other factors like location and price."
Your Customers Trust Online Reviews
Even more encouraging for businesses focused on customer experience and satisfaction is that 52% of consumers (or more) trust online reviews just as much as personal recommendations. In 2016, BrightLocal puts that number as high as 84%. Either way, reviews win.
People
Like
to Leave Reviews
BrightLocal also states that 7 out of 10 people will leave a review if you ask them to. I recently had the pleasure of chatting with the owner of a small business owner in East Nashville. As her happy clients left the shop, she casually asked them if they would be so kind as to leave a review. All three shoppers stopped in their tracks, pulled out their phones and left 5-star reviews.
Your Star-Rating Matters
Economists from Berkeley discovered that an extra half of a star on Yelp! can help restaurants sell out 19% more frequently. And BrightLocal found that 58% of consumers think that the star rating of a business is the most important factor of an online review.
6 Steps to Get Online Reviews for Your Business
It's clear that online reviews can have a major impact on your business. Make cultivating the right reviews for your business a priority in 2017.
Claim Your Business's Online Presence
The first step to developing a 5-star presence is to own and optimize your online presence. Make sure your listings are up-to-date and consistent across popular sites that customers trust like Yelp!, Trip Advisor, Google, and any other websites that resonate with your target audience.
Keep an Eye on Your Reviews
Once you have your profile set up, don't forget about it. Monitor what your customers are saying and stay engaged. It's a great way to better understand your clients and work to improve your customer experience.
Don't Forget to Say "Thank You"
For better or for worse, take the time to respond to your customers. Whether it's a simple "Thank You!" or a less simple "Thanks for your feedback. We truly appreciate your business and we'll work to improve our services in the future. We couldn't do it without you." Whatever you do, take the time to manage your feedback, give thanks, apologize as necessary, drive engagement, and demonstrate that you care.
Ask for Reviews
If you've just spent some quality time with a customer and you're pretty confident they have a strong sense of your business and the value that you can offer, be sure to ask them for a review. Most customers who patronize small business are more than happy to support them online as well. This way, you're taking control of your ratings and getting the right kind of reviews for your business.
Make it Easy to Leave (and Read) Reviews
Once you've gotten a handle on your customer service and you're confident that you're asking the right customers to leave 5-star reviews, make it easy for customers to leave a review or read testimonials on your website.
Take a look at some of the reviews that well-pleased clients have left for Nashville attorney, John Rochford.
Develop and Email Campaign to Generate Reviews
The inbound experts at HubSpot recommend that businesses make it a priority to solicit reviews. "After a customer completes a purchase (and if you sell products, has received it and had time to use it), send a follow-up email marketing campaign asking them to write a review. Give them the option to share their opinions publicly or privately. If you have a weekly or monthly newsletter to update customers on new offerings, consider including this as a call-to-action in those emails, too. You can even create a survey to get more detailed feedback that helps you make product and service improvements!"
As you develop your email workflow, take customer lifecycle into consideration and communication with them throughout the consideration, decision and post-sale stages. Think about when your customer will be most likely to leave a review. Is your best bet to reach out immediately after the sale or after the client has had some time to use or reflect on your product? Then, communicate with something other than the review. We all know how annoying it is to hear from a long-lost friend, only to discover they're looking for a favor!
Take a look at how Horton Group helped Sweet Magnolia Tours turn an email campaign expressing gratitude into a successful online review campaign:
Sweet Magnolia Tours: Sweet Online Success
Sweet Magnolia Tours have offices in Nashville, Memphis, and Branson and offer full-service tours, vacation packages, and eclectic experiences to clients from all over the world. Specializing in showcasing the South, the company offers CMA festival packages, inventive Elvis-themed tours, concert packages, luxurious vacation getaways, extended historic tours, and romantic getaways. Sweet Magnolia's travelers experience Southern tradition in style.
Looking to help Sweet Magnolia Tours promote engagement and better understand its clientele, Horton Group developed an email campaign to thank loyal clients for their patronage and support. Although the content of the email focused on thanking clients, it concluded with an invitation for them to assess the quality of their experiences with Sweet Magnolia Tours.
The highly successful campaign struck a chord with Sweet Magnolia's customer base. The engaging email campaign, offering two free Nashville-centric gift baskets as a thank you to existing list members, provided Sweet Magnolia with the opportunity to delight their customers and promote engagement.
Although the email didn't ask for reviews, thanks to a clear and well-placed call to action, the email's click-through rate was over 30%. Recipients expressed their appreciation by writing more than 30 5-star reviews on TripAdvisor.
In this case, the email was considerate of their customer's lifecycle, well-timed, and communicated something besides the review request.
Horton Group continues to work with Sweet Magnolia to boost its online presence and foster inbound success. From Q3 to Q4, the company enjoyed a 12.8% increase in overall reach on Facebook, a recent offer for their free "Ultimate Packing Checklist" has been viewed and downloaded many times, and another offer focusing on the upcoming CMA Fest in Nashville is in the works!