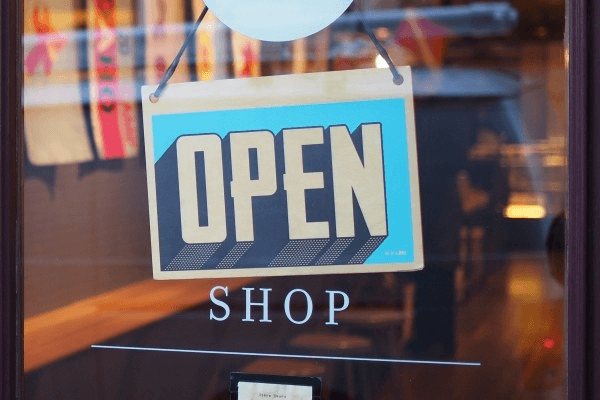 How Buying Has Changed & How You Can Take Advantage
Let's start with something basic: the Buyer's Journey. Ever heard of it?
The Buyer's Journey is a conceptual framework outlining the steps that must be taken for somebody to become a consumer of a product. The stages are as follows:
Stage 1: Awareness
This is when a person or business becomes aware of a problem they need to solve. Realizing that there is, indeed, a problem is the first step to solving it.
Stage 2: Consideration
Once this person or business has identified their problem, they will begin to search for a solution, and consider their options. This search for information is your time to shine!
Stage 3: Decision
This final step occurs once this person's or business's search for information has come to an end and they are ready to pull the trigger on a product or service that will solve their problem. The question is, which product or service will they choose?
---
Today, these steps are entirely problem-focused—people move through this journey as they identify and then solve their problems—but that hasn't always been the case.
When the concept of the Buyer's Journey was first introduced in 1904, it was a different world. Before the advent of the Internet age, the relationship between consumers and marketers was fundamentally different. In a world where information was scarce, the Buyer's Journey was focused on products.
Back then, products were sold based on Sales Representatives making a personal connection and explaining the value proposition of their products. Without the Internet at their finger-tips, it was difficult for consumers to tell fact from fiction, or insulate themselves from the onslaught of advertisements all vying for their business.
But those days are gone.
Today, people and businesses identify problems on their own, and then conduct an independent search for information, using tools like Google. According to SirusDecisions, 70% of the Buyer's Journey has already been completed by the time a prospective customer interacts with a sales representative, human or automated.
And that's a game changer.
What Do You Need To Do To Appeal To The Modern Buyer?
Modern consumers are not going to react well to having a product shoved down their throats (metaphorically). You need to let them come to you. But how?
That's the million dollar question. And the answer is Inbound Marketing.
Hubspot defines Inbound Marketing as follows: "Inbound marketing is about using marketing to bring potential customers to you, rather than having your marketing efforts fight for their attention. Sharing is caring and inbound marketing is about creating and sharing content with the world. By creating content specifically designed to appeal to your dream customers, inbound attracts qualified prospects to your business and keeps them coming back for more."
Indeed, Inbound Marketing is the method by which marketers can make personal connections with members of the information-hungry masses. Thoughtful, educational content can do wonders to engage with prospective leads and nurture them through the Buyer's Journey. Each piece of content that you put out into the world should be tailored for a specific step in the Buyer's Journey. This is just one way that the Inbound methodology can help you craft a more pleasant experience for prospective leads. But Inbound Marketing isn't just nice for consumers…
Inbound Marketing Results
Inbound Marketing tactics are now being used by 84% of small businesses around the United States. Why? Because it works!
It's also 100% necessary in today's marketplace. As times change, it's sink or swim for businesses, and Inbound Marketing has kept millions of businesses afloat. It turns out that 80% of decisionmakers in the business world are actively avoiding making purchase decision based on advertisements. They need educational content to guide them through the Buyer's Journey, and that is the bread and butter of Inbound.
Here are a few more statistics about Inbound Marketing that you might be interested to know…
Leads acquired through Inbound Marketing are 60% cheaper than leads acquired through traditional outbound tactics.
Inbound campaigns are 300% more likely to yield a higher ROI than campaigns based on traditional outbound marketing.
When searching Google, 60% of people immediately ignore the sponsored ad results. This means that organic rankings should be the goal (which are pretty much only attainable through Inbound Marketing).
Regular blogging, as per the Inbound Methodology, gives companies an average of 434% more pages indexed and 97% more indexed links. This does wonders for you SEO, and is a great first step to appearing high-up in organic search results on Google.
8 of our every 10 people self-identify as blog-readers. Blogging is a staple of Inbound Marketing because it allows for the continuous production of new, educational, engaging content.
B2B companies that regularly publish blog content (a staple of Inbound Marketing) get an average of 67% more leads every month than companies that don't.
If you're interested in learning more about Inbound Marketing, we'd encourage you to download our eBook, "The Beginner's Guide To Inbound Marketing." Here, we'll walk you through the Inbound Methodology step by step to give you a better understanding of how you can work nuances of this shifting commercial landscape to your advantage.