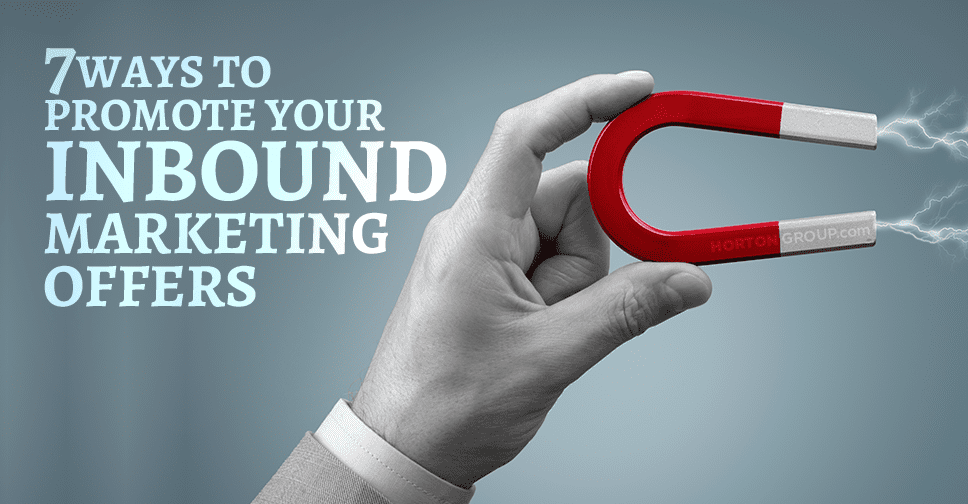 7 Ways to Promote Your Inbound Marketing Offers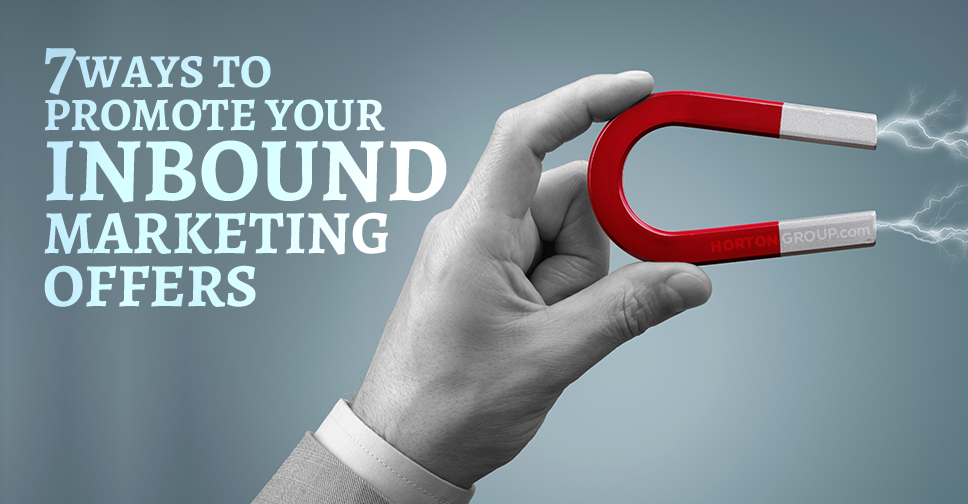 Looking for a way to boost your inbound marketing efforts? Rather than creating an offer and hoping someone will discover it, promote that offer to gain more traction. Many avenues exist for promoting your inbound offer, but the best strategy is to select channels that align with your marketing goals. Consider using the following promotional tactics in your next inbound marketing campaign.
1. Include CTAs in Blogs
Compose business blog posts around your inbound marketing campaigns that direct visitors to your offer via a relevant Call-to-action (CTA), which is essentially an instruction that promotes an immediate response. Here is how this works:
Let's say you create an email marketing checklist, detailing best practices for distributing email marketing campaigns. You might then write blogs explaining why email is an effective marketing channel, how to acquire leads through email marketing and top email marketing platforms. Each blog could feature a CTA to your email marketing checklist to increase conversions.
The way you implement CTAs into your blog will differ depending on your audience's preferences and needs. Test the following CTA styles to determine which is best for your business.
Popup CTA. While these may be annoying, they can prove highly effective. There are many types of popup options, including entry triggers, timed triggers, scroll triggers and exit triggers. Make sure to use the one that best fits your website goals.
Closing CTA. A CTA at the closing of your blog is less intrusive than a popup CTA and provides readers direction after reading your blog. After consuming content on a particular topic, users are much more likely to download a related offer.
Newsletter Subscription CTA. Give visitors a way to get ongoing updates from your company. That way you can send them your offer as part of your regular updates.
2. Send Out a Press Release
Syndicating a press release announcing your offer can be another effective inbound offer promotion tactic. You can then send the press release through a newswire, a social media post and a published post on your company blog. Use these tips for creating an effective press release.
Lead with a compelling headline.
Cover the who, what, when, where, why and how in your first paragraph.
Add quotes from key stakeholders in your company.
Provide background information that furthers your story.
Add multimedia, such as videos and images.
Include a link to your offer landing page.
3. Feature Offers on Homepage
Your website's homepage is prime real estate for featuring your newest offers. Sometimes visitors to your website are not quite ready to connect with you, but they may be open to downloading an offer that addresses their concerns.
You can feature your offer on a homepage slider, a popup or a page's sidebar. Whichever option you choose, be sure to clearly explain the value of the offer and include a captivating image to draw engagement.
4. Email Applicable Buyer Personas
You can also email applicable buyer personas who may be interested in your inbound marketing offer. There are two major benefits to emailing current leads your newest offers.
First, it can help you acquire additional information about that lead, so you can better position your product. Second, you will increase brand authority and trust by continuing to prove yourself as a valuable source of information.
5. Share on Social Media
If nothing else, share your offer through your social channels. This includes Facebook, Twitter, LinkedIn and any other platforms your business uses. No matter which social media assets you use, be sure to have an effective strategy.. And definitely don't make these common social media mistakes.
Part of your strategy should include the creation of channel-specific messaging to reach your audience on each social channel. Brainstorm ways to make your posts stand out amongst the crowd, and draw attention through high quality visuals or a content sample . Further, think about repackaging the content in new formats to reach more people. For example, if a blog post performs well, you may consider repurposing that content into an infographic.
6. Use PPC Ads
Seeing the word PPC likely makes you think of Google Adwords, but there are actually many platforms for using PPC, including social media. Social media ads can be a great place to feature you inbound marketing offer.
These platforms offer plenty of advertising options, from promoted tweets to Facebook ads. In addition, they offer effective targeting options, so you can ensure you are reaching the people most likely to download your offer. This will allow you to reach a larger group than you otherwise could. Take it for a test run, and see what you think. You can always start off with a small budget and go from there.
7. Create a SlideShare Presentation
SlideShare presentations have become another excellent tool for promoting your content. Include a CTA at the end of your SlideShare that links to your offer landing page. You can then circulate it through your social channels. Here are some tips for creating an effective SlideShare:
Thoughtfully choose your fonts and colors
Outline your presentation
Use bullets and quotes
Write your intro last
Include a CTA on last slide
Get more inspiration for creating your SlideShare here.
Did we miss anything? Let us know your Inbound offer promotion ideas. We'd love to hear from you!