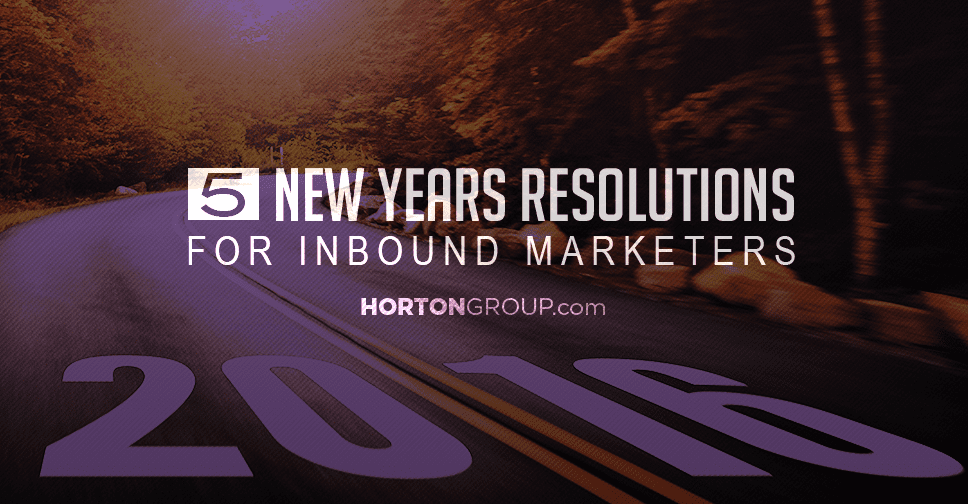 5 New Year's Resolutions for Inbound Marketers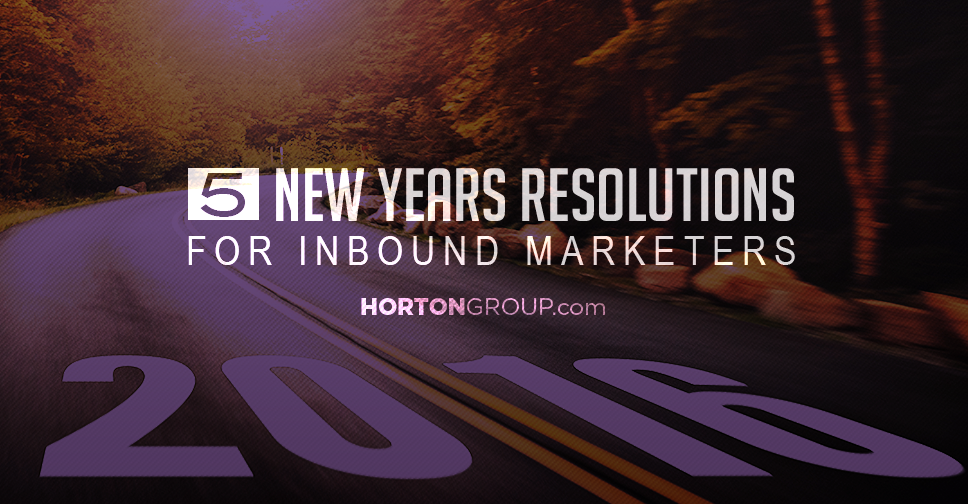 It's time to start working on achieving your 2016 New Year's resolutions. In addition to all your personal goals for the upcoming year, make sure to include these inbound marketing goals to ensure the success of your campaigns.
1. Focus on Quality Content
Algorithms reward quality content that's written with users in mind. So this year, make it your mission to stop listening to so-called "gurus" who recommend you use spammy tactics to get to the top of search results.
Focus instead on creating quality content that delivers value to your audience. This will lead to both SEO and content marketing success. Just remember the golden rule: "Market unto others as you would like to be marketed to."
2. Prioritize Mobile
Mobile is on the rise (and has been for some years). This year, Google made mobile-friendliness a key ranking factor. If your website isn't mobile optimized, you could lose out on potential business.
One option for making your website mobile-friendly is responsive design. This option provides an optimal viewing experience across all devices.
Here's a simple way to test if your website is responsive or not:
Shrink your browser and see if your website responds to various sizes. If it doesn't, it's not responsive. If it does, it is responsive. Try it now!
3. Develop an Inbound Strategy
Many marketers out there aren't seeing the results they'd like in their inbound marketing campaigns. The reason why: They don't have a written strategy.
Inbound marketing requires a detailed strategy for content creation and promotion to maximize effectiveness. What all goes into a inbound marketing strategy? For starters, you need to determine your buyer personas, buyer's journey, brand story and channel plan (where you will promote your content). Then, refine your strategy on an ongoing basis.
For more tips on how to create an inbound marketing strategy, review this article.
4. Revisit Your Buyer Personas
Buyer personas are semi-fictional representations of your ideal customers. They help provide direction for your inbound marketing campaigns.
You need to always be improving your buyer personas using interviews, surveys and metrics to discover trends. Make sure not to miss out on this important step in inbound marketing, as the success of your campaigns hinges on your ability to understand your target market. Get tips for creating buyer personas here.
5. Make Measurement a Priority
Marketers have more ways to measure their marketing efforts than ever before, and yet many marketers are still failing to connect their performance to strategic business goals.
Measurement should be a natural extension of the budgeting and planning process. It helps ensure you are meeting your performance goals and informs future strategies. Key metrics to review include: visitors, leads and customers. Also, here are four metrics you shouldn't ignore.
A great free tool for measuring your website's performance is Google Analytics. If you are a HubSpot customer, all this info is included in your analytics data.
Happy New Years from Horton Group! And all the best in achieving your New Year's resolutions!
{{cta('ea001fe4-423e-404f-a30d-4adf232e33ce')}}