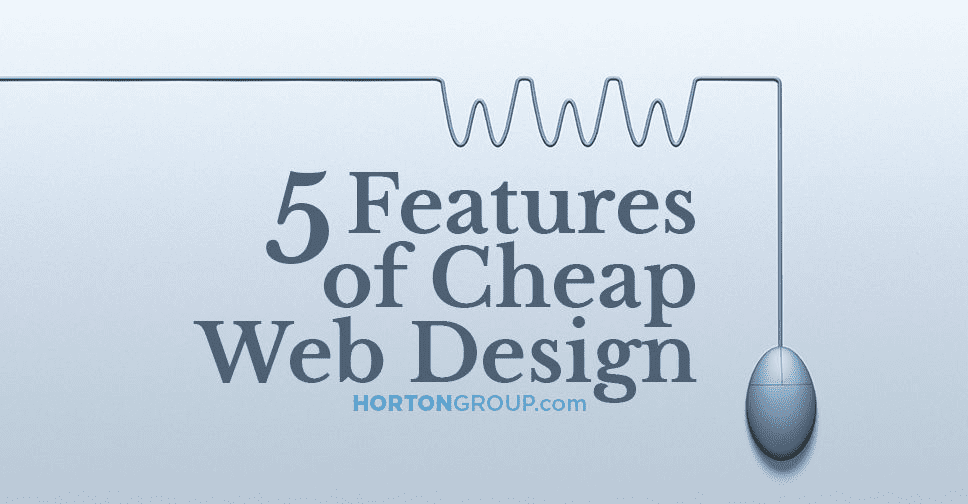 5 Features of a Cheap Web Design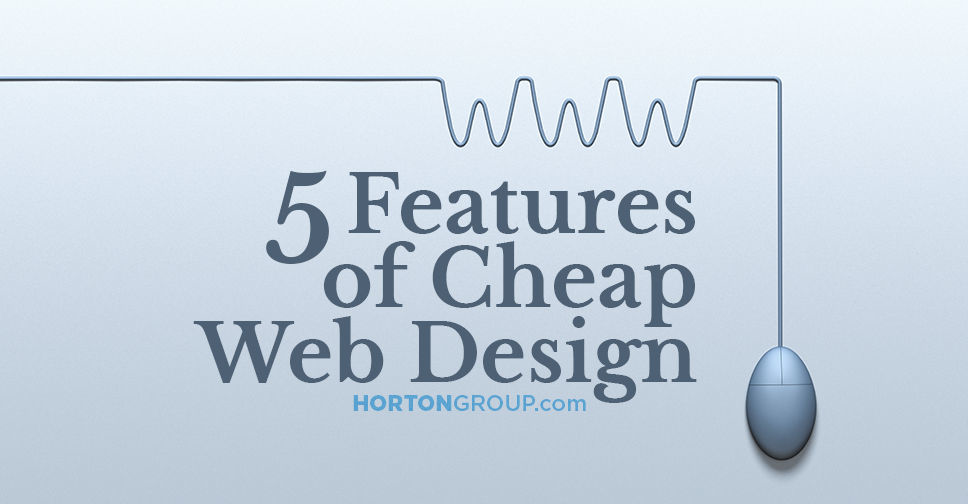 Nobody wants a website that looks cheap. A cheap looking web design reflects terribly on your business ,leaving little chance of your website helping you win new customers.
But what exactly makes web design look cheap and poorly-constructed? Glad you asked. Here are a few features of cheap web design to look out for:
1. Cramped Layout
When you try to cram too many items onto a single page, the result is jumbled and unprofessional. Instead, be strategic in what you choose to place on a page. Make use of whitespace to break up content and draw attention to the most important elements on the page.
2. Bad Photos & Logos
Low-quality images, logos and illustrations tell website visitors little time and effort was put into a build. Hire a professional photographer and graphic designer, so your images will accurately reflect your brand
3. Hard to Read Type
When you use small type sizes, light text colors or unusual fonts, the message you're sending is that your website wasn't built by a professional. In addition, anything that makes your content harder to consume is sure to turn off visitors and send them looking elsewhere.
4. Clunky Website Navigation
It should never be difficult to get from one part of your website to another, and clunky navigation can destroy conversion rates. When a person enters your website, they shouldn't have to think hard to figure out what to do next. Use effective CTAs to guide and direct your visitors through your conversion funnel.
5. Broken links and missing web pages
Missing pages and broken links are a tell-tale sign that your website hasn't been updated in a long, long time. Conduct periodic audits of your website to check any errors, so you always have an optimal user experience.
Does your website have any of these problems? If so, talk to a member of our web design team today to schedule a free consultation and see how we can help!
Click here to learn more about our web design and online marketing services.
{{cta('61bacec3-8918-4607-9e8b-2c992a593af8′)}}