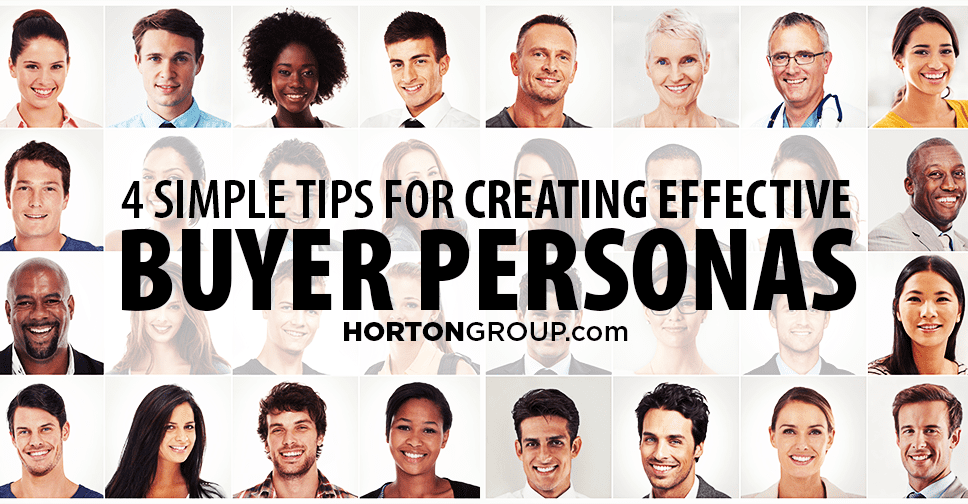 4 Simple Tips for Creating Effective Buyer Personas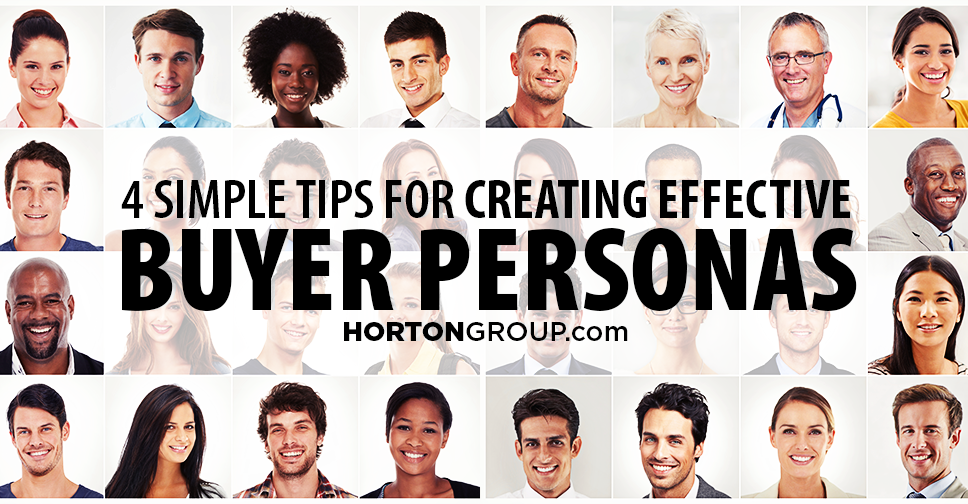 Buyer personas make websites 2 to 5 times more effective and easier to use by targeted visitors. To refresh your memory, a buyer persona is a semi fictional character meant to represent your ideal customer, which marketers create by conducting customer research and analysis.
Buyer personas are essential to the inbound marketing methodology in that they can guide product and service development as well as content creation. They help marketers develop their strategy and are extremely useful for identifying where to find your ideal customers online.
Yet, buyer personas are only as effective and useful as you make them. Creating a valuable buyer persona depends on the research you conduct and how well they match to your current or potential customers. With that in mind, here are 4 tips to help you create proper buyer personas.
1. Identify Questions to Ask During Persona Interviews
The first step in creating your buyer persona is to identify what you need to know about your customer. For instance, you'll need to evaluate what stage they are in their buyer's journey as well as their job and demographic information. It is important that the questions you ask are targeted enough to allow you to develop an accurate description of your customer.
A great place to start generating questions is HubSpot's Persona Profile Checklist.
2. Determine How You'll Research Your Personas
Once you've determined what questions you'll want to ask, you'll need to establish how you're going to answer them. Common methods include:
Interviewing current customers, clients or donors
Surveying customers
Conducting industry research online
Talking with co-workers.
Your current customers are one of your best sources of information. Researching your customers can reveal where they are spending their time online, what parts of your website they are visiting most and what types of content they gravitate toward. Other great avenues to conduct research online include searching industry related keywords on various social networks, reviewing LinkedIn profiles, asking questions on social media and even checking out the comments sections on key industry blogs.
There are a number of methods you can use to conduct your research, but the key here is to gather information from multiple sources to ensure you have a complete perspective of your buyer persona.
3. Begin Compiling Your Research and Answers
The next step in the process is to conduct your research and compile that list into usable data. For example, if you're interviewing customers, you'll want to talk to as many people as possible and assemble those responses in one location. You can then analyze those responses and continue to do so until trends emerge.
4. Use the Buyer Persona Building Best Practices
The last step is to transform your research into a usable buyer persona. The best practices to build a persona are as follows:
Focus on motives behind behaviors
Keep personas fictional, but realistic
Choose one primary persona
Tell your persona's story
What do we mean by tell your persona's story? Know what your persona is experiencing.
Learn their job and demographic information as well as their challenges and pain points. What does a day in their life look like? Determine where they go for information and what common objections they have to your product and/or services.
If you can answer these questions accurately, you can feel confident you have a well-constructed buyer persona. Keep in mind that personas are a continual process and can be refreshed and tweaked as you go, but these tips will help you create that effective buyer persona that you'll be able to use for all of your inbound marketing activities.