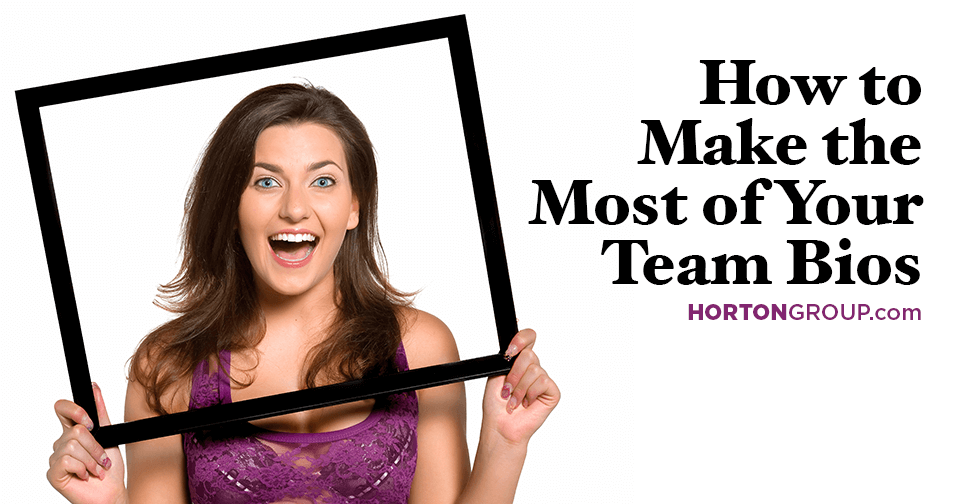 How to Make the Most of Your Team Bios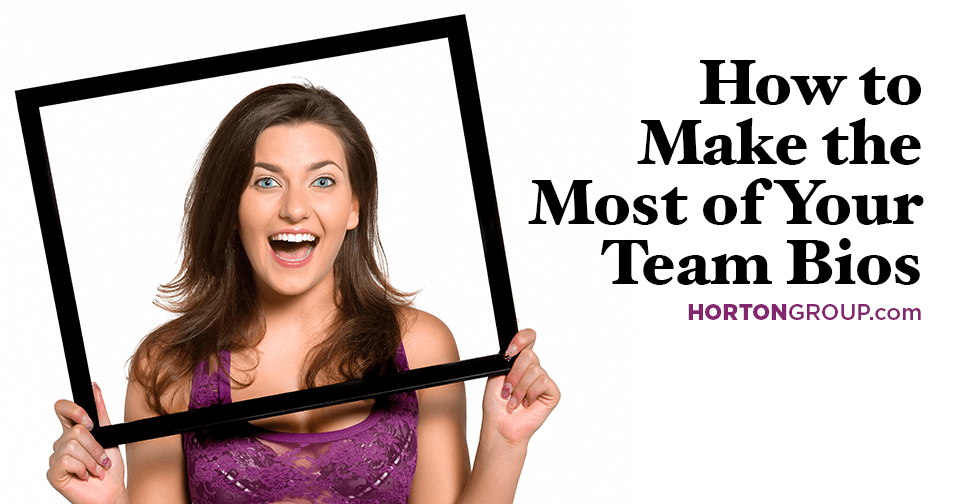 When it comes time to add the content to a new business website, team bios are usually the last pages to be created and the ones that seem to get the least amount of thought. This is likely because people don't like writing about themselves, and most marketers assume that bios for employees and team members aren't going to be looked at very often.
Treating team bios as an afterthought can be a mistake though, because customers and vendors look at them all the time. As humans, we like to know who we are working with, and the information found on a bio page can go a long way toward forming powerful impressions.
With that in mind, here are a few very quick tips on putting together great team bios.
Start with a Good Photo
A professionally-taken and edited headshot is preferable over say a selfie from Facebook. Staff photos are important for forming first impressions, so make sure you to use good ones. Whatever you do, don't use stock images. This makes your brand seem cold, generic and impersonal.
List Qualifications, but Be Brief
Your bio is much different from a resume. Be sure to list degrees and professional certifications, but don't go overboard listing too much information. People don't need to know your entire professional history, just enough to know who you are.
Add a Personal Touch
Adding a personal touch to your bio, such as something about family members or hobbies, helps customers connect with individual employees and see your business as a collection of people, instead of a faceless entity.
Don't Forget to Proofread
Having typos and grammatical errors anywhere in your website is a bad idea, but on company bios such errors are especially unprofessional. Always hand your bios to a professional editor who can review your content for any grammatical errors.
Your company bios are an important part of your website. Don't overlook them and leave customers with the wrong impression about you and your team.
Learn more about how inbound marketing is done in the digital age here.
{{cta('61bacec3-8918-4607-9e8b-2c992a593af8′)}}