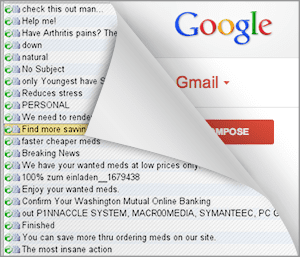 Why Consider Google Apps for Your Small Businesses: Email Hosting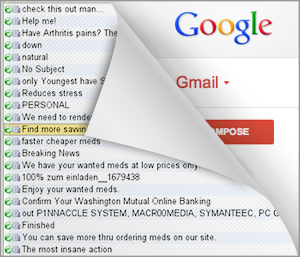 More and more web shops are recommending enterprise level email solutions for customers and discontinuing in-house email support.
However, a built-in free email solution requires a lot of maintenance to run properly and can create loads of problems such as server downtimes and blocked messages (Yahoo and Bellsouth are notorious for rejecting most mail sent by non-recognized email servers). Enterprise level email solutions do include some very intelligent spam filters, but smaller email setups do often have a harder time sorting through the mess. Sometimes you get lucky and won't see spam for a while on a new domain, but once it starts it isn't likely to stop.
Because of reasons such as these one can see how quickly it can become more expensive for smaller businesses to maintain this type of email service. Lowering spam volumes, building trusted connections with other email services and attempts to remove servers from blacklists all generate extra costs that can be avoided with a yearly email subscription through Google Apps.
Google Apps offers very intuitive email services in their suite of web-based applications for businesses. These applications are perfect for small businesses who are looking to cut overhead by eliminating expensive tools like Microsoft Office or do not want to pay additional costs for server maintenance.
With the Google email app, small businesses can get setup with 20 email accounts for $1,000/year, all backed by the world's biggest search engine and global provider of internet technologies. For businesses who may not have a set number of email accounts at any given moment they also offer a monthly option, which allows for a greater amount of flexibility. Best of all this is a one-time move. In the event you change web hosts you will never have to worry about additional costs for email migration or retraining employees on a new email system – your Google business email will always stay the same.
Aside from being incredibly inexpensive here are a couple of other highlights of Google's Business Email Application:
In most cases email is not the best means for transferring large files; however when compared to other email systems Google's file size limitations are very large at 25 megabytes. And when integrated with other Google Apps for businesses, like Google Drive, users have the ability to share files and documents up to 10 GB in size.

Google has one of the most user-friendly web-mail interfaces in the biz. It can also be used on mobile devices, which is a huge priority for most people running a small business. Most handheld devices also offer free apps to connect to Gmail using the same standard POP or IMAP protocols used by Outlook, Thunderbird, and other third party clients.
As spam becomes more intelligent, many large email services such as Yahoo, Bellsouth, Hotmail/Live, etc. (all the big players) are doing everything they can to prevent it. This usually means blacklisting any small servers that send mail. Since we all end up needing to send email to people who host with the "Big Dogs," this can be problematic.
By hosting your email with a smaller web host there is the possibility you are lumping yourself in with everyone else on that server (sharing IPs with what you might consider undesirable websites), some of who might be legitimate spammers. Next thing you know you are spending time and money trying to prove to large email providers you are not one of the bad guys. This may never happen to you, but is a growing trend with enterprise mail hosts.
With the Google business email application you are connected to one of the most legitimate email providers on the web. You will never need to worry about your messages being blocked because of where you are sending from.
The choice is pretty clear. For small businesses Google offers a complete email solution that is reliable, easy-to-use and most importantly, affordable. This is just one feature in Google's suite of applications. In future post we will cover some of the other cool features of Google Apps like calendars, documentation and cloud storage. Stay tuned to the Horton Group blog to learn more about how you can save money on web tools and connect with more customers hassle free.