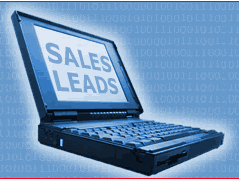 Using LinkedIn to generate leads
I have heard some people say that they do not spend any time on LinkedIn because they are not very good at selling themselves. My reaction to this thinking is always the same – "your profile does the selling" and "you must not be doing it right."
If handled properly,
LinkedIn
is a very useful tool for generating leads and being found by new customers. Besides individual profiles, using a profile for your organization, club, or business is helpful, too, because it allows your
marketing staff
to represent you and increase brand exposure through frequent interaction with your selected groups.
Here are some tips for building your LinkedIn profile:
In the SUMMARY section of your profile, be sure to use three or four key words or phrases in the SPECIALTIES text box that declare your area of expertise.
Be sure those key words or phrases are used throughout your profile, especially in your HEADLINE, EXPERIENCE, and SUMMARY.
You should add "your skills and expertise," and use your key words or phrases there as well. When you do that, you will be given suggestions and you should find dozens of relative terms that are appropriate. Use as many of the allotted 50 terms as possible.
A good LinkedIn profile will be useful for searches by others. Also, your profile representation is important for when you join specific groups. Interacting with your groups, through making posts and replying to posts, will draw other group members to your profile page.
Often, people will search for groups by keywords, and by doing so they will see what the members of that group are discussing. If you are making posts and replying to posts, everyone will be able to see your thoughts, perhaps visit your profile, and follow-up with you accordingly.
This leads me to what I call the "Why Bother" aspect. If you are not going to do it right, why do it at all? Really, it takes daily effort with groups, updating your profile information, and actually looking over what other people have posted to determine if a follow-up is appropriate and if so, then sending a reply. It is through this effort that you build your presence and offer a first-impression to potential customers and clients.
As I always point out, if you don't have the time or know-how to do it right, then it is best to leave it to the professionals who can do this work for you. As we all know that your time is money, you should know that there is no shame in outsourcing such an important responsibility. Call Horton Group today to see how we can help you stayed tuned in to LinkedIn.